You know you must drink plenty of water, but do you know how to prep your home for the summer heat? We're sharing some tips to help you keep your cool during these hottest months.
When it comes to this time of year, you always need to make sure that your home is actually properly ready for the summer. There are so many things that you need to consider on this front that it can be a challenge to get them all right. However, the truth is that as long as you are aware of some of the major things you should focus on, then you should be able to ensure that your home is really ready.
In this article, we will take a look at some of the most important things that you should check in order to ensure that your home really is ready for summer. As long as you get these things right, you should find that is absolutely the case, and that you can better enjoy your home during the summer heat.
Decluttering The Home
When it gets a little warmer, it can often suddenly be important that the home is much more clear of clutter. Having a lot of stuff around can make it much less comfortable to live in, and that is the last thing you want in the hotter months.
So it is necessary in most homes to think about cleaning and decluttering at the start of summer, and that is a good place to start if you are hoping to get your home ready at this time of year.
In order to declutter as well as possible, you will want to think about what kind of process you can use to ensure that you get rid of as much stuff that you don't need as possible.
One good way is to go through everything you own and get rid of anything that you have not used in twelve months or more. That way, you know that you are not going to miss it, and you will find that this is an especially powerful means of getting rid of lots of old stuff.
Reduce extras
The more effectively that you do this and reduce what you have in the home, the more likely it is that you will be able to remain comfortable during the summer. Having a lot of belongings can really weigh you down when it comes to the summer, so you will find that this is a surprisingly easy way to ensure that you are going to live much more comfortable than you might have thought possible. It's hard to say how much of a difference it makes until you have tried it yourself – so get decluttering, and you will see just what a difference it really makes.
Making It Cool
One of the obvious things that you are going to want to focus on is ensuring that the home is as cool as possible during the summer months. Making your home much cooler is important if you are to enjoy being in it during summer. And yet, it can be surprisingly hard to make this a reality in many cases.
If you are to try and ensure that your home is going to be much cooler, there are a number of things that you will probably need to focus on, and the more that you do so, the more likely it is that your home will be the kind of temperature that you really need it to be. That will absolutely mean that it is going to be much more comfortable during the summer heat, so this is an important thing to think about.
First of all, you will need to ensure that you have some kind of working air conditioning in your home so that you can keep it cool that way. That is about the most effective means of keeping your home cool, and so you should make sure that you have it working.
If there is a problem with your air con, then you might want to look into getting someone in to try and fix it before it gets to the really hot months. There are probably many air conditioning repair people in your area, so you shouldn't feel as though you can't easily make this happen. Having your air conditioner fixed will immediately make you feel much more ready for summer, and it will mean that you won't have to worry about not being able to keep cool.
Windows
Of course, air conditioning is not the only important thing in this regard. You might also find that it is important to have fully working windows so that you can open and close them as you wish and keep the air flowing.
As long as you can keep the airflow going throughout the home, you should find that keeping it cool during the summer heat is much easier. Therefore, that is absolutely something that you will need to focus on too. As long as you can keep your home cool in summer, it is going to be much more ready for the summer months, so this is hugely important to consider.
Additionally, windows that seal well ensure that you don't have warm air seep into your air-conditioned home. Nor will the cooled air escape into the outdoors.
Preparing The Garden
It should come as no surprise to anyone that the garden is especially important during summer, and you will need to make sure that yours is as prepared as possible if you are to enjoy the summer heat as much as possible.
Getting your garden ready for summertime is not all that hard. But you do need to focus on it. And you should make sure that you are doing it right. Otherwise, you can't really know whether you are getting it ready as you ideally should. The more prepared your garden is for summer, the more likely it is that you will feel your home is ready on the whole too. So what are some of the things that you should focus on here?
RELATED CONTENT: 4 Clever Ways to Control Your Home from Your Smartphone
The Bottom Line
Finally, this is about making sure that your house and garden are ready for you to spend time in. Make your surroundings comfortable, ensure that they are looking at their absolute best. So whether you switch out to lightweight fabrics on your bed or close the curtains to block the sun, you'll be ready.
Then, you will find that it looks much more ready for summer. That will ensure that you can spend time at home and that you will be ready for dealing with the summer heat yourself, too – which is what really matters most of all.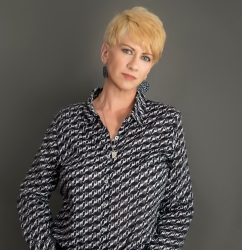 Latest posts by Deborah T
(see all)