Planning to send the kiddos back to school or welcome the cooler temperatures with a final summer party? These party themes can help you throw the biggest bash of the season.
While we may say that winter is the season for parties, it's really just because it's so dark and gloomy and something ought to cheer us up somehow. Now that the sun is shining, we can finally stop pretending and just admit it; it is summertime, the temperature is rising, and living is, as they say, easy.
Find yourself an outdoor venue or simply your own garden, gather your friends and pop the champagne – here is a quick guide to throwing the best summer bash in the neighborhood.
RELATED POST: Fun Themes for a Summer Cookout!
Pineapple party: Putting the fruit in the center
Think of a fun fruit, any fruit. What comes to mind? Sure, there's the interesting but rather dull-tasting dragon fruit; the funny-looking star fruit and perhaps even the classic banana. Yet, none of these can match up to the funky pineapple.
Yep, luaus are among the most beloved party themes.
Take its style and delicious flavor, and you've got yourself a great fruit to use as a theme for the best summer party of the year. Carve out some of the flesh and mix cocktails in it, decorate your tables with the tops, and serve pineapple-flavored desserts.
You can, of course, take any of your favorite fruits and use them as a theme. Try to imagine what kind of party a pineapple or banana would throw and build its personality from there. Would not a banana decorate a party venue with long, yellow balloons hung from a palm tree? Also, a pineapple would probably hire a funky jazz band to entertain its guests. Get creative, have fun with it, and make your fruit proud.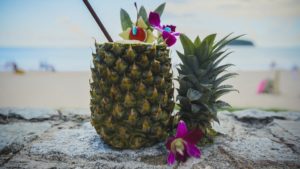 Garden party: For the flower children
A garden party is perfect for celebrating the little girl or boy inside of you. All children love flowers and a table, in the middle of a lush garden, decorated with flowers everywhere simply screams summer.
Use glass bottles as vases, hang them from the ceiling and fill them with tall flowers. Hand out flower crowns to all of your guests, or the hosts if you're feeling a bit lazy, infuse your own gin with aromatic scents and serve it out of a simple watering can for an absolutely eccentric garden party. Your guests will hopefully remember it for years to come.
You can provide guests with a fun flower-themed idea–floral paint by numbers kits! You can rest assured that all your friends will have a great time!
Camping party: When you don't want to go home
Sleeping in a tent is not just for exhausting festivals or slow family trips. Host a camping party where everyone brings their own tent, or just a sleeping bag if the weather is clear, and invite a few of your friends. You may want to keep the number of guests on the low unless you live on a big plot so that you don't keep your neighbors up all night.
Make it cozy rather than boozy by bringing out a projector and a sheet for an outdoor movie night and decorate your party with lots of soft pillows.
Enjoy that Last Summer Party!
We highly recommend combining these ideas into one fantastic summer party, by the way. It may be a bit over the top, colorful and even confusing to choose from just one of these party themes. But your guests will definitely be impressed.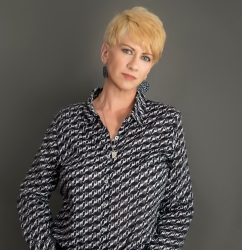 Latest posts by Deborah T
(see all)