Need some fresh kitchen ideas that won't break your budget? Kitchen upgrades cost a lot, but we are sharing seven cheap makeovers.
The kitchen is usually the whole family's favorite part of the house. Everyone wants the kitchen to be well designed, elegant and convenient. But, unfortunately, most old homes have a very basic kitchen that is not suitable for a modern environment. You could remodel the kitchen to upgrade it. However, that is a very expensive and demanding job. Now, that does not mean that you should stick with the old kitchen.
There are many inexpensive ways that you can make kitchen updates on a budget and increase its convenience. This is a list of some amazing kitchen upgrades that are inexpensive and add a lot to the design and functionality of your kitchen.
7 Kitchen Ideas on a Smaller Budget
Use these ideas to have your dream kitchen–even on a smaller budget!
1 – Kitchen cabinet upgrades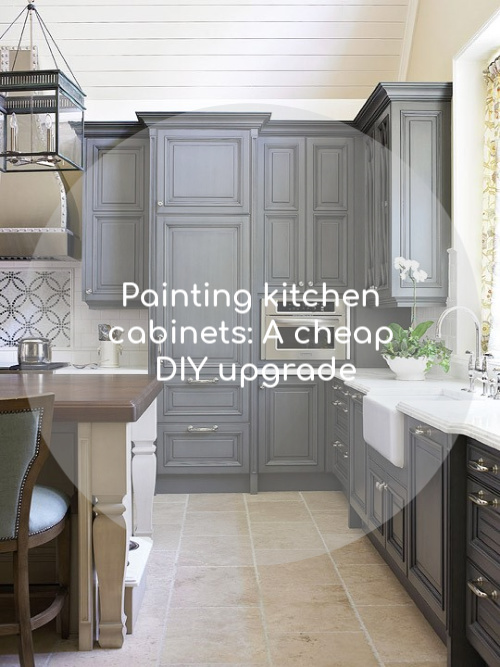 Kitchen cabinet upgrades instantly transform the look of the room.
The cupboards take up a lot of space in the kitchen, and they are a major part of its look. Now, getting some new kitchen cabinets can be quite expensive. But you can still amend the place by simply applying a fresh coat of paint on the cupboards. You can even do this simple upgrade by yourself. Painting kitchen cabinets will give the kitchen a whole new look.
Apart from just the look of the cupboards, you should also try to improve their functionality. You can increase the storage space of your cabinets by adding more shelves inside them. You should also add some hooks to the doors of the cupboards to hang stuff, like cooking spoons, spatulas, and whisks. These simple upgrades to the cupboards can improve the decor of the kitchen and add a lot of functionality to your space.
2 – Repaint the walls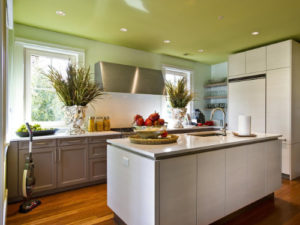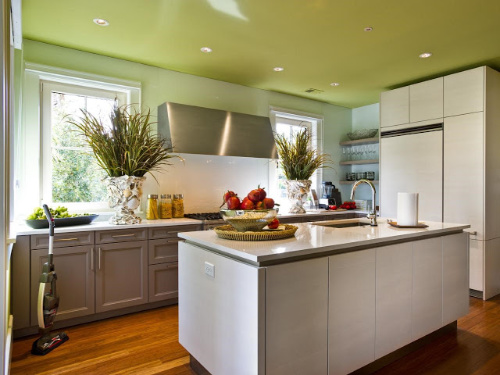 If you are planning on painting the kitchen cabinets, why should the walls get left behind? After all, paint is quite cheap. And. assists in completely transforming the place. You should select a modern color scheme for the walls, which is in contrast with the new color of the cupboards. Most people only use neutral colors in the kitchen, but you can also add some bright colors to spice up the place.
A common scheme that is used these days is to have one accent wall in a bright color, and the remaining walls painted in neutral colors. This is a great color scheme that allows you to take your kitchen decor to the next level. And a fresh paint color is one of the best kitchen upgrades for instant impact.
3 – Install new and attractive kitchen lighting fixtures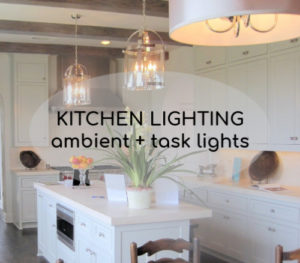 Another easy and inexpensive design upgrade that you can add to transform the room is to install new kitchen lighting fixtures. Your kitchen should not only be lit by a single overhead bulb. Without proper lighting, even the most elegantly designed and beautiful kitchen start to look drab.
You should add some pendant lights over the center island, and you can use LED light strips to add lights for the countertop. These LEDs are very cheap, and they can really make your kitchen pop and look amazing. These lights also add some functionality to the place as they make day to day jobs, like chopping vegetables and cooking, a bit easier.
Also, make sure that the kitchen gets enough natural light during the day. If you have any windows in the kitchen, then keep the window treatments light.
4 – Get a new backsplash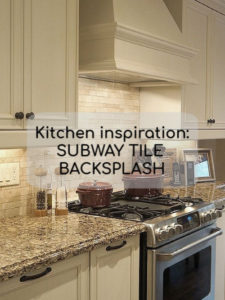 The part of the wall behind the counter is at constant risk of splashes, whether they are from the sink or a pot of food. If the walls behind the countertop become stained and dirty, it can ruin the whole look of the kitchen.
A great way to solve this problem and add some style to your kitchen in an inexpensive way is to add a backsplash. Some people use materials like metal or granite to create the backsplash, but that is a bit pricey.
The most common; yet, very elegant option is to use tiles. Because of the lower cost, one of the best kitchen backsplash ideas is to add tiles. With tile, you get a lot of options and colors, and when you splash water on the tiles, they are super easy to clean. Select some tiles that go well with the new paint of the walls and cupboards.
And if you have an old kitchen that does not have power outlets over the counter, then this is also a great time to add some outlets for your kitchen appliances.
5 – Add new furniture pieces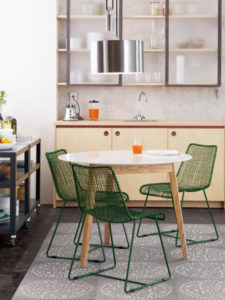 Another kitchen upgrade that costs very little is the furniture. Instead of a traditional dining table, you should add some bar stools to one side of the center island, to make some extra dining space. These bar stools also make day to day tasks in the kitchen easier because you do not have to stand all the time.
You can scope out some garage sales for some cheap furniture. These simple furniture pieces can add a lot of convenience and design to the kitchen, and make it look super elegant and luxurious.
RELATED CONTENT: How to Refinish Laminate Furniture
6 – Get some modern stainless steel appliances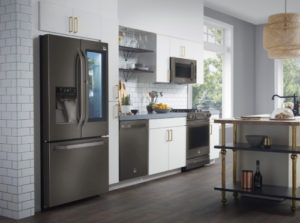 If you are upgrading your kitchen, then you should also get some modern kitchen appliances. Now, we understand that some of these appliances can have high prices, but the effort and time these products save you is invaluable.
The current trend remains stainless, with a new twist–black stainless steel appliances. Black stainless resists smudges, dirt, and grime. And, it is a classic neutral that will stay stylish for many years.
So, take a part of your budget and invest in some necessary kitchen appliances.
And don't forget the smaller kitchen electrical appliances. You should at least have a proper high-quality food processor and a budget juicer/blender. You can also get a new gas grill that uses liquid propane instead of electricity to cut down on your electricity bills. There are a lot of reviews about these gas grills available online. For additional resources, click here.
7 – Add some shelves
One of the major problems in old kitchens is storage. In a modern kitchen, you need to have enough storage for an affirmed proper functionality. A great way to fix this issue while adding to the overall decor is to build some simple kitchen shelving units.
You can display some of your dishes on these shelves to combine storage and design. Shelves are a great way to maximize storage, and of course, they are very inexpensive and easy to install. You can easily install some amazing shelves to your kitchen by yourself without using any power tools.
Final Thoughts on Kitchen Ideas on a Budget
With some thought, careful planning, and creativity, you can have a dream kitchen. Invest your money in a mix of low-cost projects (like painting cabinets and walls) and splurge on the stainless steel appliances you've always wanted. What are your favorite kitchen ideas for less cost? Join the discussion on Facebook.
About the Author:
Anthony Henson has been covering consumer technology for a decade now. He currently covers consumer electronics in the PC Labs as the in-house home entertainment expert, reviewing TVs, media hubs, speakers, headphones, and gaming accessories. He regularly writes blogs at https://www.helpful.reviews/en.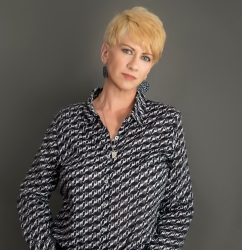 Latest posts by Deborah T
(see all)