For many of us, the bedroom is the place where we enjoy more quiet moments than any other place and everyone wants the bedroom to be an oasis which can keep us calm. But everyone has different bedroom decor goals and ideas which make them relax because each individual has different ways of relaxing.
Some people want to make their room a simple and sober place with medium spectrum lights or maybe dim light shades that relax them easily whereas some people want their room must be of vibrant color or pattern. And as the parent, we want our kid's room to be decorated by the theme of their favorite cartoon character so, this is how the people make them feel relax in the rooms. People used to decorate their homes with some specific themes but the different family members used to decorate their rooms with some specific themes.
People can decorate their homes with modern, traditional, and luxurious design some time people choose their rooms with some specific themes such as cartoon characters or superheroes for their kids' room. But, not only the rooms, the doors of rooms are equally important in decoration you should choose specific door handles and doorknobs for decorating the doors based on themes.
In this article, I will give your top 10 ideas of bedroom decor. So, let's have a look at the amazing room decoration ideas.

Astonishing bedroom decor ideas
Idea 1: Choose the specific color combination for walls
Wall colors are very important in the bedroom decoration– if you have a small room then you should choose a light color combination because light color makes your room spacious.
Many people decide to paint their room walls with a combination of two colors with two different shades. They keep one darker of the color and one lighter shade of the color and then paint the wall of the room with darker shade and the rest of the walls with lighter shades. This technique is called an "accent wall" or "feature wall."
With color, you can also use texture on the wall to give an enhanced look to the room just keep one wall textured and rest wall simple. The color combination you choose for your wall is very important because color can change the entire look and structure of your room so; pick the wall colors very intelligently.
Idea 2: To save space, place your bed at the corner of the room
Do you know why I am saying that keep your bed always at the corner of the room? Because it is a space-saving idea. While many people prefer to keep their beds in the center of the room but if you have a small room then it is recommended to keep your bed in the corner. If you keep your bed at the corner then you can put something else at the center of the room.
The corner part of the room is not actually usable if you keep your bed at the center, so positioning your bed towards the corner helps you to utilize the otherwise wasted corner of the room.
Idea 3: Use appropriate lights and lampshade as per the room size
After using the above ideas, according to my experience in design, lights play a major role in room decoration. To decorate your room with lights, first of all, you have to check the size of your room because you have to choose appropriate light as per the room size and along with the source of natural sunlight.
If your room is small then you can use corner hanging lamps in all four corners or just a single center hanging light. Or, if your room is big in size then you can use different lights. Then place lamps as per the areas such as a lamp for the study area and hanging light for wardrobe, etc.
Idea 4: Bring nature into your bedroom decor
Yes, it very necessary for us because our present world is polluted and we are getting away from nature. To bring nature into your room you have to keep some pots filled with indoor plants and then put them near the window. You can also use those plants which look great as a decorative material and also be natural–avoid artificial plants.
Idea 5: Use your favorite paintings or artistic piece
Yes, this is a very nice or great idea if you have done simple wall treatments, it can look somber. So, you can use some paintings or any other art pieces on the wall so that your wall looks good. If you do not have an interest in paintings then you can hang your family photo or a wall clock with family photos, friends' photos, etc.
Idea 6: Hang wind chimes at the windows
This completely depends on the principles of Vaastu Shastra; but, not all people know Vaastu and they just add wind chimes as a decorative hanging material. So, if you have the same then you can also use wind chimes to decorate your room windows.
After this, you have to choose which type of wind chimes you want to decorate your room a metallic, ceramic or wooden wind chime. Not only on the window but you can also hang the wind chimes at the back of your room door or at the door knobs.

Idea 7: Keep your storage in an organized manner
Storage is very important when you are decorating your room because no one wants that their stuff is to be put here and wherein a messy way. So, while decorating your room choose specific storage boxes or other things which can keep your stuff in a properly organized manner and also keep your stuff hidden from the others.
Idea 8: Find the best window treatments for your room
Your room needs proper curtains which should enhance the color of your room walls. Yes, before purchasing your curtains always keep in mind the color of your room walls.
You should choose the contrast of the color or you should check whether this color curtain will look good with the wall or not. If you have a textured wall you may prefer to use plain curtains. Otherwise, you can purchase printed curtains the mesh with your bedroom decor strategy.
Idea 9: Invest in quality bedding
Finally, you are done with painting the bedroom and curtain selection; now it's time to choose the bedding. Before purchasing bed linens you have to check two things: one is the color of your walls and the other is curtains. You should purchase or choose the bed sheet which goes well with the wall color and curtains as well.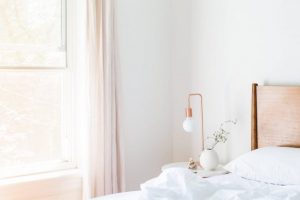 Idea 10: Use doormats near the room entrance
It is not a specific decoration idea but it helps you keep your room clean and organized. If you are done with the decoration it's time to maintain those decorations and for this, you have to use doormats at the room entrance with a sweet welcome note.
The Takeaway: Bedroom Decor Should Be Both Attractive and Comfortable
Well, all the above ideas are very beneficial for room decoration because all the things I have mentioned above play an important role while you are decorating your home. So, decorate your room walls and room doors and for doors, you can knob such as doorknobs and door handle because those special details do matter.
Editorial note: Special thanks to our contributor from indianshelf.in. Do you have other suggestions? We'd love to hear.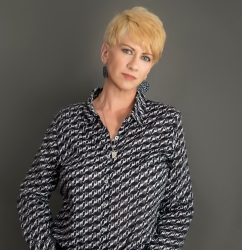 Latest posts by Deborah T
(see all)