Invest in one of these three luxury garden makeovers, and you'll fall back in love with your winter-weary yard.
If you're ready to get your garden fit for some summer action, the chances are you might have a mountain to climb. Over the winter, it's not uncommon for us to leave our back yard to become jungle-like, overgrown, and messy. You might not know where to start. However, your garden can be a real asset to your home.
With a bit of TLC, you could transform your garden from boring into a luxury garden to increase your living space. Take a look at how you can make your garden ooze richness and add a touch of extravagance to your home.
Swimming Pool
If you have deep pockets and you have the external square footage needed, you might want to install a swimming pool into your grounds. Pools can come in all shapes and sizes from the large rectangular shaped pools where you can embark on your lengths every morning to the more fun kidney-shaped pools, perfect for parties, entertaining, and kids.
It's vital that you are aware of how much maintenance a pool will involve. You will need to investigate water pumps, chlorination schedules, and basic cleaning every day. You need to be able to commit to this, otherwise, your pool will look like one of those algae-filled swamps that make people retch.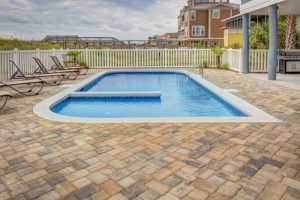 Other Water Features
If a pool doesn't really float your boat, you might want to consider other forms of water features. Any of these ideas serves to enhance your luxury garden. Large ponds are fantastic at attracting wildlife to your back garden. Before long you might have frogs, toads, newts, and all sorts of birds flocking to your little patch of habitat.
Check out the pond pumps and filters available to ensure that your pond doesn't become overrun with weeds and algae and always utilize a liner for your pond. This will stop the water from draining into your soil. Additionally, it will help maintain a constant supply of water to your lily laden pond.
Alternatively, you might want a few fountains or even a waterfall running over a rockery. These can look grand, and well landscaped, can be a luxury feature of your garden. Always set yourself a budget and don't overstretch yourself, as water features have a tendency to break the bank.
Planting
Are you are eager to have a luxury garden lush and full of colorful foliage and plants? Then you might want to consider getting a professional designer in to check out your outside space. There's nothing more impressive than seeing an abundance of flora and fauna alongside a water feature, an alfresco dining area, and some lawn.
Classic garden designs can be expensive, but if you get a gardener to complete your design, you could choose to head to the garden center and do the planting yourself. Robust trees and hardy plants tend to be easy to look after. If you're green-fingered you might fancy some rose bushes, a couple of palm trees, and some structural plants.
If you have the horticultural knowledge, then you might as well flaunt it.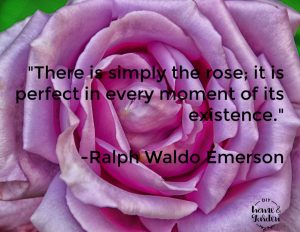 Final Thoughts on Creating a Luxury Garden to Enjoy
Why not extend your design flair into your outside space and opt for a luxury garden design.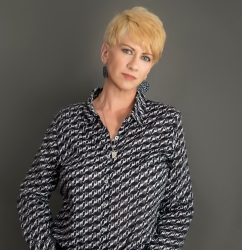 Latest posts by Deborah T
(see all)