Revive your garden utilizing these hints as we transition from winter to spring, and you'll take it from drab to fab.
Is your garden looking a little worse for wear after the winter, or have you never got around to implementing those brilliant design ideas you've got swimming around your head? If your backyard is more drab than fab, you don't have to spend a fortune to carry out a stunning transformation.
Taking care of your lawn
There's nothing quite like a vivid, verdant lawn to set your garden alight. If you have a paved garden or your grass is knee-height, now is the time to create the lawn of your dreams. Or if your yard is paved or tiled, and you'd like to add some greenery, take a trip to the garden center and buy some turf.
If your lawn is unkempt, dust down your mower, or consider investing in a new John Deere utility tractor if you have a larger space that you find difficult to keep in check. Trim down long grass using secateurs before firing up your lawnmower. Cover every inch of your lawn, moving from one end to the other, and then use a strimmer to ensure the edges are neat. Once your lawn looks the part, keep on top of maintenance. Mow on dry days, and water the grass if there's a long period of dry weather.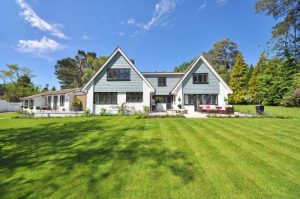 Planting
Flowers and plants will undoubtedly breathe new life into your garden. Before you start shopping or sowing seeds to revive your garden, think about the kind of aesthetic you want. Do you want an array of colors? Are you keen on a specific colorway? Are you going for a tidy, organized, modern look or do you prefer the more relaxed, cottage garden vibe? Once you have some ideas, you can start looking for plants and flowers that tick the boxes.
If you're pressed for space, or you'd prefer to opt for low maintenance plants, consider buying and filling planters or creating a rockery, rather than creating vibrant flower beds. You can buy or upcycle all kinds of planters, from baskets and buckets to tubs, pots, and troughs. Once you've planted seeds or bulbs, or added plants to planters, make sure you water your garden on a regular basis.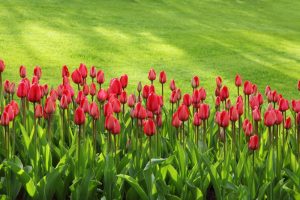 Homey touches
Once you've got your lawn and your plants under control, it's time to switch your attention to those homely touches that make your garden unique. There are all kinds of themes you can channel, from rustic, traditional gardens to cool, modern spaces.
Make use of accessories, soft furnishings, and lighting to create ambiance and provide those all-important finishing touches. If you're looking to design a laidback, chilled out garden, for example, you could add oversized floor cushions, bean bags and hammocks, throws and blankets, an upcycled table and chair set, and strings of industrial-style outdoor lights with exposed filaments.
For a more polished look, opt for a rattan sofa set with umbrellas and lanterns.
The Takeaway on Working to Revive Your Garden
If your garden needs some TLC and a healthy dose of imaginative thinking, hopefully, these ideas will give you inspiration for a simple but sensational makeover.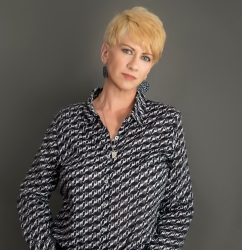 Latest posts by Deborah T
(see all)