The weather might be cold and wet right now but all too soon summer will be here. And when the hot weather hits you're going to want to ensure that your home is summer-ready. What does that mean? Well, now is the ideal time to start thinking about how you can prepare your home for summer the coming warmer weather.
Of course, the question is: what does it take to get your home prepared for summer?
How to Prepare Your Home for Summer
Get your garden summer-ready
If there's one thing that you want your home to have come summer, it's a beautiful garden. There's nothing worse than the sun coming out and the weather heating up, but your garden not being in a usable state. That's why, if your garden is looking a little worse for wear, now is the time to start thinking about how you can improve it.
Start by clearing any rubbish away and removing any clutter. Wash down any decking and paving stones with a scrubbing brush or pressure washer to remove any stains or moss. You can also opt to spray weed killer on decking and paving stones, to kill any weeds growing beneath them.
To give your garden a little bit of color, consider adding some potted plants or hanging baskets. For an evergreen vibe, consider incorporating some leafy green shrubs or grasses – grasses are available in a number of colors, including red and green tones.
Check your cooling system
When it comes to your home's cooling system, the last thing that you want is to get to summer and realize that it's not working as it should do. That's why it's worthwhile taking the time sooner rather than later to give your HVAC system a health check. So if there is an issue with it, you can get it dealt with before the warm weather hits.
There are a number of common HVAC problems that it's worth being aware of, and making sure that you know what signs to look for so that when it comes to your air conditioning system, you can ensure that you are aware of some of the most most common HVAC repairs and issues that could occur.
Think about pest control
During the summer months, pests tend to come out more readily than during the winter months, which is why it's a good idea to take the time to think about pest control sooner rather than later. To ensure that your home is protected from pests, think about any areas with gaps or holes. Those are access spots where pests such as mice, rats or insects could potentially access your home and nest. Make sure that any gaps in your roof or other areas of your home are sealed. That will further prevent infestations from occurring. If you do find an infestation, don't panic. Instead, call a specialist in pest control to deal with the pest problem with as soon as possible.
There you have it, a few simple steps to take sooner rather than later, to prepare your home for summer NOW.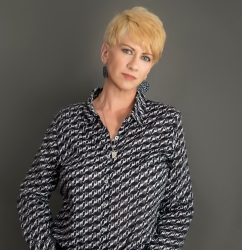 Latest posts by Deborah T
(see all)