It's summertime, and you want to take advantage of the long days to make those essential home improvements. We are sharing 7 smart and safe DIY ideas for inspiration. We also have some "smart home improvements over here"!
The positivity that sweeps over you and your family during the summer is undeniable. When the sun starts to shine, there is nothing quite like sprucing up your home so that you can sit back and enjoy the warm weather. Perhaps you've got housing worries running through your mind and you want to get them straightened out before the summer madness strikes.
You shouldn't have to break a sweat when it comes to your home this season; just consider some smart and safe ways to neaten up your aging abode right now. As soon as you have made these adjustments you will feel totally at ease with your newly revamped home. Think carefully about how to make the most of your space and you will have a spectacularly spruce home that is ready for any season.
1. Get a Professional Inspection
During the summer it is likely that you've got your sprinklers on more often, which can have an effect on the interior and exterior of your home. If you are worried about flooding or water damage in your home, then now is the perfect time to call for a professional inspection. When your home needs water damage restoration it is much better to catch the problem early, in order to reduce the long term risks.
Nipping these problems in the bud will help you to enjoy your home completely this summer, rather than worrying about potential damage.
2. Replace Damaged Windows and Doors
Even if they aren't necessarily damaged, you might find it hugely beneficial to replace your current windows or doors. Whether you're altering them for safety reasons or simply for aesthetics, there are so many unique and fashionable designs to choose from.
Adding frosted glass to your windows can enhance the privacy around your home. Equally, you could change up the design of your front door for a brighter and bolder welcome into your home. It also helps make it more secure!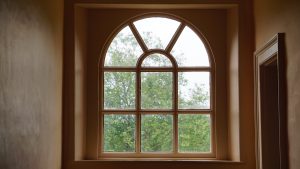 3. Repaint the Outside of Your Home
Repainting the exterior of your home is something you didn't realize needed doing until it is completed. Even if you are using the same color palettes, it will freshen up the outside of your house in an instant. This makes it one of those home improvements that grants you instant gratification!
The good thing about the warm weather is that the paint will dry pretty quickly, so you won't have to worry about waiting a long time for it to be finished!
4. Invest in New Garden Furniture
Most of us tend to host more gatherings during the warm weather, from barbecues to evening dinner parties. Introducing new garden furniture into the mix can really crank your hosting status up a notch. Whether you're buying a funky outdoor swing or buying comfortable corner sofas, there are so many fabulous pieces of garden furniture to choose from.
5. Lighten and Brighten Your Interiors
Today's look is all about embracing lighter and brighter tones, such as whites, creams, and pastels. Even if you don't have time to completely transform your entire house, it might be worth focusing on a couple of the key rooms in your home. Start with your living room and lighten up the décor as much as you can. A coat of paint on the walls will certainly do the trick!
6. Create a Blissful Bedroom
It can be very uncomfortable to sleep in a hot environment during the summer, so make sure you alter your bedroom to suit the temperature. Use light duvets, get rid of thick curtains and create a cool and soothing sanctuary for a peaceful night's sleep. Think about the calming scents you can use to build upon this welcoming environment too,; lavender and lily of the valley are the ideal summertime aromas.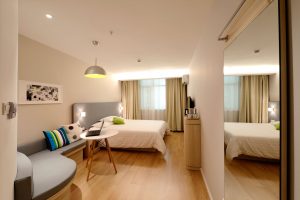 7. Add Greenery Inside and Out
There are so many beautiful indoor plants that don't take much looking after at all. From umbrella plants to snake plants, they can add a pop of color to your home without much maintenance. Having plants around your home will also create cleaner air for you and your family as they absorb unnecessary chemicals and gases from the atmosphere.
Make These DIY Home Improvements!
With these home improvements, you can improve both the practical and aesthetic elements of your home. If you have any worries about any area of your home, now is your chance to improve them for the long haul.
From professional inspections to garden makeovers, there are so many ways to inject a little bit of life into your home when the sun starts to shine. You deserve to enjoy every aspect of your dazzling dwelling during this time of year, so get creative and make those much-needed changes today.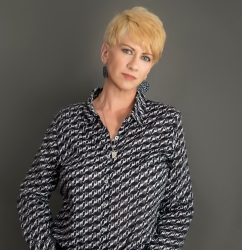 Latest posts by Deborah T
(see all)