Today, we are sharing 5 must do tasks that need to be completed before listing your home. These jobs are absolutely imperative when it comes to selling your home quickly and for the highest amount of return.
It will come to that point at some point in your life where it comes to getting your home ready to sell (or the point where you will want to help family members to sell their home).
But how do you go about it, to make sure that you get your house ready to sell so that it can sell quickly, and hopefully, get the right amount of money that you are asking for the home?
Fortunately, there are several steps that you can take before you put your home on the market to help to increase the chances of receiving that solid offer from a potential buyer. There are plenty of ways that you can stage and clean the home, and being able to depersonalize the home, that will help you to start off the selling process in a really positive way.
So, here are some of the home staging projects that you can't skip before you list your home.
Research Local Housing Market
To start off with, you need to make sure that you do your homework when it comes to the asking price of your home. You can get advice from a realtor, of course, but there are plenty of other things that you can do to. You could start by researching the housing market that is local to you, as there will be records or previous house sales and asking prices online. Then you need to look at ones that are similar to yours, to give you an idea about a ball-park figure. Teamed up with advice from a real estate team, you should be able to have a good idea at what you are looking at, price-wise.
Deep Clean
First impressions can mean a lot to potential buyers. So if they walk in and see dirt, grime, dust, and musky smells, it can really put a buyer off, no matter how you've decorated the home. So, before you start listing your home, and something that should carry on throughout the whole selling process, it is a must to give your home a deep clean.
It is more than just your normal cleaning, which is why you might call in professionals like SwiftClean. You will want to make sure that it is all in pristine condition, as a good first impression is a must.
Declutter the Home
Being able to declutter your home and organizing the whole space, will be something that can go a long way to appeal to buyers. When you have a home that is clutter-free, then buyers are able to imagine themselves looking there, as well as focusing on the actual rooms and size of the rooms, rather than just looking at the clutter and junk that is filling up the space.
It is a small thing that can make a big difference, as well as being able to help you to move more quickly, as there will be less to take with you.
Paint
If you want to sell your home, then now is the time to re-paint your home. You could start by painting over any feature walls that are a little bright and just to your taste, and stick to colors that are much more neutral. Sticking to whites, grays, and beiges are great colors for walls, especially in an effort to stage your home.
They will also help you to make the rooms appear brighter, lighter, and even bigger, so they are a simple but effective thing to do. It gives the home a 'fresh slate' look which is what buyers will want to see, as they'll want to imagine putting their furniture in the room and putting their stamp on things.
Stage Your Home
There have been many studies around selling a home, and they have all found that being able to 'stage' your home can help it sell faster, and also help it to sell for more money than those homes that don't get staged. Fortunately, staging the interior of your home is something that is easy and affordable.
It can be small things like packing away a lot of your personal items like photos, artwork, and trinkets, in an effort to depersonalize the home. It can also be putting furniture in certain rooms, as they'd be expected to be in there, whether you normally use them there or not.
Finally, it is a good idea to remember about sprucing up the outside of your home too. The curb appeal is what the buyers will see as they pull up outside the home, and it will be the thing that puts them in a good mindset about the home or a negative one.
Final Thoughts on Must Do Tasks Before Listing Your Home
Homes that are clean, staged, and primed for buyers will sell faster and before you're forced to implement a price reduction. At the end of the day, all this hard work will be worth every moment spent.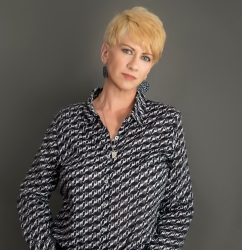 Latest posts by Deborah T
(see all)