House viewings are an essential part of the buying process. Without them, you have no way of knowing whether a house is for you. Even in the age of digital tours and online listings, the camera can lie. Unless you see a house, you have no real idea of what to expect. But what if now questions you forgot to ask creep up on you?

Hence why most of us attend endless property viewings. Well, look out for that 'magical feeling', and attack realtors with lists of questions like those found on www.thenottingham.com. And, we refer to those answers endlessly when deciding which house to put our money on.
Eventually, we put in an offer and moving day comes around. It isn't until we have the keys and walk around that we realize we forgot to ask some crucial questions. More often than not, these issues include things like utilities. Where is the boiler, for instance, and how is the house actually supplied?

The fact is that every house has its quirks here. Old houses especially often have different ways of doing things. To make sure the lack of combi boiler doesn't ruin your experience, we're going to look at three of the realities you may face, and why they mightn't be as bad as you think.

Owning up to the questions you forgot to ask when househunting
You overlooked some essential things. Maybe your home inspector missed these, too! Now what? Here is how you can own up to these errors.
Old boilers
So your boiler is a little outdated? While not ideal, there's no reason for this to be an issue. Old boilers are no problem if you make sure you have a read through the manual. At the very worst, a brand new boiler will rarely set you back more than $5000. After the amount you've already spent, that's a drop in the ocean to complete your dream home.

Oil heating tanks

You may even realize that your heating supply comes from an external oil tank. This can be a difficult thing to get your head around if it's new to you, but it's not necessarily a bad thing. It could actually save you money. All you would need to do is look up a local, reputable oil supplier. While you would face an initial outlay, this would save you facing a monthly charge. You would also free yourself from dealing with difficult utility suppliers. Instead of panicking, then, this may be cause for celebration if you do your research straight off.
Septic tanks
Last, you may find that you've got a septic system. Let's be frank; that's not something which usually comes up in viewings. Still, you may find this overwhelming if you've never had to deal with it before. What's more, you can't get rid of this as you won't be connected to sewage mains. Still, septic systems have a few benefits, including the fact that they're better for the environment. With everyone caring more about living a greener life, then, this may not be as terrible as you first thought.
All you need to do is find the contact numbers for a company who offer pumping services. If you keep on top of maintenance and clearance here, you probably won't even notice a difference.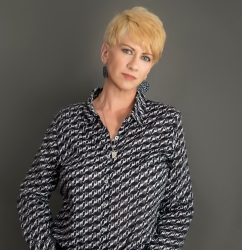 Latest posts by Deborah T
(see all)