Regardless of whether you are a professional interior designer working on a large project or just want to redesign your kitchen, it always pays to know the best ways to save as much money as possible. Decorating your home is rarely a cheap thing to do and usually comes with stress, hassle, and a lot of mess. Even the smaller tasks are never as easy or as quick as you think. Keeping that in mind, we've made sure that the tips chosen in this guide will save you time, hassle, and of course, money.
Saving money when decorating is always important as the budget of decorating can often determine the style we decide to go for. For example, you may wish to turn your room from modern and minimal to retro chic, and to do this you will need wooden type furniture, bespoke features, and vintage lighting.
All of these things are usually very expensive. But with these DIY tips, you can achieve this look and have money to spare. In this guide we are going to show you the top 20 tips on how to save the most money when decorating this year.
RELATED POST: Why Try DIY for Your Next Home Improvement?
Tip 1 – Find free materials around you
By this, we don't mean rummaging through bins of course. You will be surprised to find out how many things you can actually get for free! Many people will want to just get rid of items they don't want anymore because they are moving and can't be bothered to try and sell them.
This is where you can get some amazing bargains. From small table lamps to large tables and chairs, people will often happily give you these things for free if you are able to pick them up.
See this free desk transformation for inspiration:

Tip 2 – Improve your existing furniture
Before you start throwing out all of the furniture in the room it might be worth considering if it can be updated or improved by upcycling it. One of the biggest trends right now in interior design is repurposed and reupholstered furniture, especially with wooden furniture. As the vintage look has never been more popular, we are seeing a huge rise in people repurposing old tables and chairs, bringing new life to something that was once nearly thrown away.
Tip 3 – Feature Wall
One of the simplest ways of adding a fresh and new feel to a room is through painting or wallpapering the walls. Paint and wallpaper vary in price, but one thing that is consistent with this is the amount of time it takes. Updating the walls in your home is a long process and one that needs care and attention if it is to look right.
However, to save money and time you can simply just update one wall: the feature wall. You might be surprised at how much a feature wall can change a room's dynamic. It draws the eye as soon as you enter and instantly sets the tone for the rest of the space.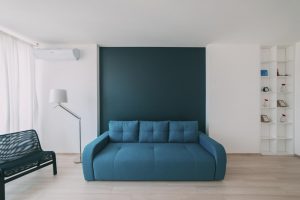 Tip 4 – Update the plumbing fixtures
Your bathroom and kitchen plumbing fixtures are often untapped resources when it comes to adding a new design feature to the room. By simply changing the usual metal finish to copper, brushed chrome or brushed bronze you can quickly update the style without having to purchase a new sink or bathtub.
Tip 5 – Laminate Countertops
Replacing your kitchen or bathroom countertop is usually a very expensive thing to do, but also one of the best ways to redecorate a room. It instantly breathes new life into your space while setting the tone and creating a brand new feature that is guaranteed to impress. This can cost anywhere from hundreds to thousands of pounds.
This is because people will usually prefer the feel and style of natural wood or stone for their worktop. Well, the good news is that you can now have this natural style without having to pay out big thanks to modern laminate worktops.
Recent technological advancements have meant that laminate sheets now look identical to the real thing and even have the same texture. They come in a vast selection of styles/ colors and if you wanted to know more about this then please find here an ultimate laminate sheet guide.
Tip 6 – Door handles
Changing your door handles is a very quick, easy, and less expensive way of creating a new design style. Although small, the right color door handle can have a surprising effect on a room's look. Research what material and color go with what color and type of home to ensure it doesn't look out of place.
Tip 7 – Never underestimate the power of a mirror
Mirrors do so much more than you might think. They can add light to a room, increase the size and add seamless flow. However, many of us are guilty of not making the most out of the mirrors we already have. Before you go out and invest in new ones, look at the ones you have already and see how they can be improved. Maybe it would look better in a different room or nearer natural light.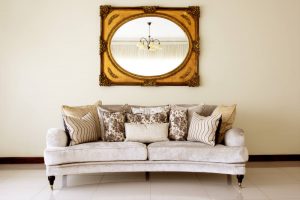 Tip 8 – Bring the outdoors inside
The past few years have seen a surge in popularity with indoor plants being used to create a new type of bohemian style. Often in vintage-looking pots and hanging from the ceiling, these indoor plants are relatively cheap and a great way of updating your interior design.
You'll be happiest in your surroundings when you strike this balance.
Tip 9 – Shop Secondhand
This may seem like a more obvious one, but shopping through second-hand stores, thrift stores, markets, and garage sales can result in finding fantastic furniture for incredible prices. Some designers make a great living this way so it's definitely worth checking out your local area for bargains.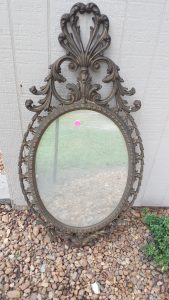 Tip 10 – Use lighting
Lighting has the power to create a mood and even add size to a room. If used right, lighting can completely change how a room feels and looks. Whether you make use of the natural light more or invest in some new lamps or lampshades, lighting is an interior designer's best friend.
To save money, look at simply changing the lampshades, bulbs or position of where these are and see how different your room can look.
Tip 11 – Rearrange the Furniture
Sometimes the best way to change the dynamic of a room is to simply rearrange the furniture. For a calm and serene environment try looking into how to implement Hygge and Feng Shui into your home.
Tip 12 – Utilize Paint
If you feel like your home needs redecorating but would like to keep it as cheap as possible then sometimes all you need is paint. A new lick of paint on the walls can totally revamp your room without having to change anything else.
If your home has a shed or garage where you keep old tins of paint then check these first before buying new ones. If there isn't much in some of them then you could mix these to make a bespoke color and add a touch of your own personality to your home.
Tip 13 – Use Fabric
Whether it's sheets draped over lights or a throw on your sofa, fabric has the potential to turn your room into something completely different. By using them over lamps you can create a soft and subtle ambiance that's much cheaper than purchasing a brand new light.
Tip 14 – Don't forget about the details
Sometimes the smaller things have the larger impact, so if you're looking to spruce up your home but don't want to pay big prices for big pieces of furniture then have a look at tweaking the smaller things. This could be anything from new cushions on the sofa to new towels in the bathroom, anything that can inject color into a room can change the interior style.
Tip 15 – Declutter
Decluttering your home is sometimes all you need to do to revamp a room. If you think you need to redecorate then always declutter first as you may be surprised to find that this is actually all it needed!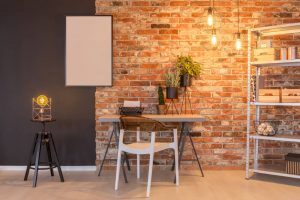 Tip 16 – Layer rugs
Carpet or hardwood flooring can be pricey, but a fantastic way of updating your floor without having to break the bank is to simply layer rugs together. Layering rugs is a favorite trick of professional decorators. You haven't got to use expensive rugs for this because you are layering them together. Get creative with it and enjoy making your own bespoke design feature.
Tip 17 – Group similar items together
If your home has large walls then this can sometimes cause a problem when decorating within a smaller budget. Trying to fill a large space can get expensive if you are looking at buying large items, such as a full-length mirror. However, if you group smaller, cheaper items together then you can fill this gap, save money and add a whole new dynamic design feature to the room.
Tip 18 – Wallpaper Offcuts
Do you have any wallpaper offcuts at home? If you do then you can still put these to good use by adding them to staircases or wall borders. They can add a boost of color to any room whilst also creating a beautiful bespoke design feature. You can find some great examples on Pinterest here.
Tip 19 – Mix and Match
It's almost too easy to go over budget when decorating your home as there is just so much to choose from. Sometimes it really pays to compromise, only on the items themselves, not the style. Mixing different types of furniture is a great way of adding a modern style to any room.
For example, a dining room chair isn't too expensive for one, but if you need 6 then this really adds up. So, instead of this, you can simply get two for the ends of the table and then cheaper chairs for the middle. It can still look fantastic and save you money.
Tip 20 – Swap Party
Swap parties have become much more popular recently thanks to the fantastic bargains you can get! We all have different tastes so these parties are a wonderfully collective mix of furniture and furnishings. Get swapping with friends and family and have a great time whilst doing it.
---
Thanks to the Geaves Surfaces team for this contributed piece. While I inserted a couple photos of past DIY Home & Garden projects, they wrote all the content. We share similar visions and love to decorate and DIY on the cheap!
If you have any other tips you can share, please comment! We'd love to hear more ideas. Have a happy DIY Day!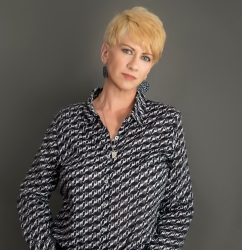 Latest posts by Deborah T
(see all)