Suffering from the dull garden blues?
Need some gardening tips to spruce and refresh your outdoor spaces? Want to make it magical?
As much as a garden is a known selling point or a benefit of a house and is something that most people say they would like to have, the truth is that the garden often becomes one of the most overlooked and neglected areas of a home.
Although the exact reasons for this aren't known, we can only assume it's because you simply aren't using your garden as much. Therefore, it falls from the attention radar when it comes time to carry out any kind of renovations or decorations in the house.
So, if you have a garden area in your home that is starting to look a bit dull and neglected, then in this post we're going to share with you some of the simple pick me ups you can carry out to brighten the place up a bit. Hopefully, armed with these gardening tips you start getting the use out of your garden and enjoying it a bit more than you have been until now.
4 Gardening Tips so easy a beginning gardener can master them!
Even if you're a gardening beginner, it doesn't need to be difficult to tame your garden. Take a look at these 4 simple gardening tips.
1 – Keep the grass neat and tidy:
Although it may seem like an obvious point to make, but the amount of people who over-complicate things when it comes to gardening is very high. Although we're not saying that you shouldn't put in any effort to making the garden look nice in other ways, something as simple as just making sure that the grass is kept well watered or even using a steam condensate pump and cutting it regularly can seriously make such a huge difference to the place.
If you don't have any natural grass in your garden, then you can go to places online or offline to find some really great looking artificial grass that will brighten the place up and also save you on things like cutting the grass and making sure it's watered.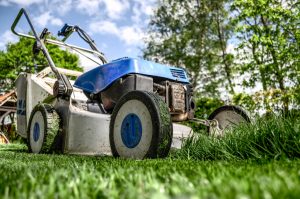 2 – Start planting:
If you're willing to spend a little bit of time making your garden look good, then you should definitely consider planting some things to bring some color in. Whether you want to plant flowers, vegetables, herbs, or fruit, you can really get very creative with this and there's also something quite magical about planting your own food to be enjoyed at home.
If you have a tiny yard, invest in colorful pots and unique containers to create a lush-looking container garden.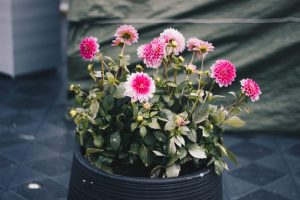 3 – Get some nice furniture:
You'll find garden furniture can in most homeware stores these days for great prices both online and offline. And with so many different styles to choose from, you're definitely going to find something that will suit your taste and your budget. Garden furniture doesn't have to be expensive to look great.
In fact, if you have a smaller garden, then some of the cheaper stuff you'll find at places like IKEA will really brighten the place up very quickly. So be sure to include a dining table in your patio furniture layout. Especially if you love eating outdoors in the summer!
4 – Accessorize:
Just like you can buy beautiful accessories for any room in your home, you'll also find them for your garden and for great prices, so it's not going to be hard to find something in a style that you like that fits within your budget range and that really achieves the goal of brightening your garden up the way you want it.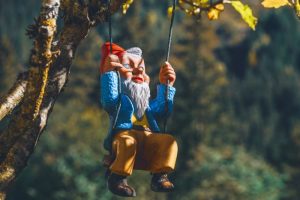 The Bottom Line on Making Over Your Dull Garden
If you want a maximum style for minimum effort, try these four gardening tips. Let us know how they work for you, we'd love to hear you transformed a dull garden into a fabulous retreat!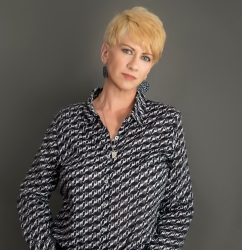 Latest posts by Deborah T
(see all)