The garden is often a part of the home that gets left until the last minute to decorate. It's usually a case of 'out of sight, out of mind'. And the poor garden often gets the brunt of this saying. The good news is that there are so many ways to give your garden a makeover and make it look fantastic. And they don't have to be expensive, either.
RELATED POST: The Cutest Container Gardens are Easy to Create!
Your outdoor space has to be somewhere that not only looks good but makes you feel good, as well. It's a place that you should want to spend time in. Tthe only way you're going to be able to do that is if you take a moment to consider things. Then spend a little time getting to know the space that is yours as much as possible. Once you've spent some time in your garden, you can start to make some decisions on how you would like to get it looking. So, how can you make your garden stunning quickly and easily?

Storage.
Gardens have a habit of becoming cluttered. Tools, empty flower pots, children's toys – you name it, it can get left outside. If you have a tendency to indulge in a little outdoor furniture spending, then you need to make sure that you have somewhere to store it all when the weather turns. These garden chests are an amazing idea if you are a lover of throw pillows for the floor for those long summer nights, but a standard shed should do the trick for the rest. Don't forget to give it a lick of paint, though, so it's not just brown and boring in the back of the garden.
Plants.
You don't have to have the knack for being green-fingered just to enjoy a little color in your back garden. Pre-potted plants can brighten up your garden instantly and you don't even have to plant the flowers yourself. You can also indulge in some ready-made hanging baskets for the front or the back of your home.
Upcycle.
You can turn pretty much anything into an ornament or an additional seating area with a little elbow grease. Furniture and ornaments that you already have in your garden just need a clean over and potentially a brush of paint – waterproof of course – to make your outdoor space look contemporary.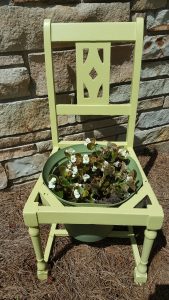 Fake Grass.
You don't need to be blessed with a lush green lawn. And let's face it, those take a lot of work to maintain. However, you can invest in artificial grass to make your garden look bright and green all year around.
Yes To Pressure.
There's nothing as satisfying as the blast of a pressure washer on a patio or decking to get rid of old grime. Take a moment to enjoy the cleanliness of your garden. You can then see how different getting rid of dirt and muck can be!
Your garden is a shrine of peace, but it doesn't have to be an unsightly one!
---
Today's contributor has offered some great advice on making your garden look spiffy again. What ideas can you share?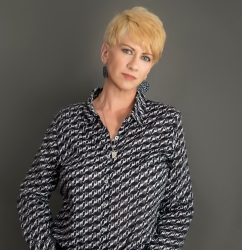 Latest posts by Deborah T
(see all)