Keeping your garden clean is just as important as any other area of your property. The garden should be a place that's enjoyed no matter what time of year it might be, but often enough, it's never looking its best. With that being said, here are some tips to keep your garden clean all year round.
4 Ways to Keep a Tidy Garden All Year Long
Don't do forget to do these gardening chores. You can complete these all year long tasks as soon as the weather breaks.
1 – Trim Everything Back & Remove Weeds
Firstly, it's a good idea to do the bare minimum in terms of trimming back any overgrown plants and removing weeds. Trimming things back is important to avoid pests around these areas, especially if they're close to your property. If they're too close to the property or encroaching on it, then it could warrant the pests trying to enter your home, and that's not something you want.
Weeds are a nuisance, and they can often pop up all over the place regularly. However, where you can, try to pull up any weeds. Or at least invest in a weed killer to stop the weeds from growing again. Staying on top of both of these tasks will certainly help your garden look nicer in appearance.
2 – Get Professional Services Where Necessary
Professional services are often required for certain things like your pool, for example. A pool service is going to bring all of the necessary equipment needed to look after your home. It's important to be able to do this. Tackling these to-do list items ensures that you can enjoy this area of your garden all year long. Or at least once it gets warm enough.
There may also be other professional services, including gardening, if you're not someone who enjoys or has time to do the gardening.
3 – Fix Anything That's Broken
The things that are often off-putting when it comes to your exterior are broken furniture or decor. When things are broken, it's always a good idea to get them fixed or to replace them. That way, you can enjoy the outside space without having to look at the same eyesore time and time again. If it needs it, then invest in some more outdoor furniture too.
Outdoor furniture is certainly an important thing to have in your garden because you need enough furniture to lounge on and enjoy.
4 – Do A Quick Clean Every Season
A quick clean is necessary to ensure your garden stays clean all the time. If you're not someone who enjoys cleaning too often, then do this spring clean every season. That way, you're just going around the garden area quickly and doing the odd few things that will just neaten up space entirely. It's the little things that make a difference, and at the very least, it's something to give your garden a bit of a refresh and revitalize.
The Takeaway on Accomplishing These Tasks to Enjoy Your Garden All Year Long
Keeping your garden clean all year round doesn't need to take a lot of effort, and the results are something that is worth that extra bit of time. Use these tips to keep your garden clean so that you can hopefully enjoy it more so than you are at the moment.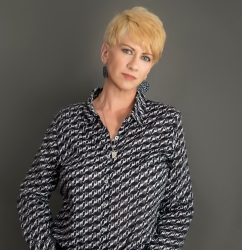 Latest posts by Deborah T
(see all)