Are you on the quest to find the best lawn mowers? But you are also on a tight budget? Then you've found the right resource. We have conducted all the necessary research on your behalf. And, we are rounding up the 12 best push mowers for homeowners who need to spend their cash wisely. Each of these is chosen both for performance and their budget-friendly price point.
Cutting the grass is one of those household chores that most of us have on our weekly to-do list for roughly six to eight months of the year. That fact means that our lawnmowers get lots of use and abuse.
And, once we settle in with our old faithful mower, we don't give it a second thought. Well, at least not until it breaks down! Like any small engine equipment, your mower needs continual maintenance. Sadly, the day eventually comes when it's just better to replace it than to repair it.
Then, you embark on an online search for all your options. Unfortunately, when you begin investigating the enormous range of options, few are in your budget-sensitive price point.
We are stepping in and offering you help in whittling down the overwhelming volume of lawnmowers available online today. For your convenience, we are grouping these reviews into three types of the best lawn mowers:
Gas engine mowers
Electric lawn mowers
Reel mowers
FAQs When Looking for the Best Lawn Mowers
Here are some of the most commonly asked questions homeowners have when they are on the hunt for the best lawn mowers for their needs.
How do I select the correct blade size?
As you read over reviews, you will begin to notice that sellers reference the "blade size." This term refers to the diameter of the lawn mower blades when they are turning during operation.
So, this means that a smaller blade size means a more narrow cutting deck. Consequently, you would not wish to cut a large backyard with smaller blades, because it would take up too much of your day to complete the job.
Conversely, those homes with small yards don't want a bulky, wide mower that can't navigate the confines of their space.
Here is a chart that outlines the cutting blade recommendations, based on your yard size.
| | |
| --- | --- |
| Yard Size | Cutting Blade Size You Need |
| A patch of grass to a tiny yard | 14" to 18" blades |
| Small to a moderately sized yard | 18" to 20" blades |
| Average (medium) yard size | 20" to 21" blades |
| Large yard size | 21" and higher |
What are the advantages of a gas-powered mower?
For those with the largest properties, gas-powered models are the best lawn mowers, generally speaking. Let's take a look at the pros of a gasoline-powered model.
Gasoline-powered engines are more rugged than electric
If you need maintenance or repair, it's easier to locate a technician
They are superior to electric for medium-sized to large-sized yards. This stems from the fact that you're not tethered to an electrical cord or hoping the battery will hold out.
If you have a rough, uneven yard, the heavier engine weight will allow you to "power through" the terrain.
What are the disadvantages of a gas push mower?
Next up, let's look at the cons of this piece of equipment.
They are far noisier than an electric mower. That consideration could matter in close subdivisions with noise covenants.
If you have trouble pulling starter cords, this type might present a challenge for you
Gas mower engines will require more maintenance than their electric counterparts.
What are the advantages of an electric lawn mower?
Let's be fair and ask the same questions about electric-powered mowers.
The engine is "clean." This means you won't breathe in the smelly exhaust as you perform your chores.
This engine is far quieter than that of gas-powered models. Think of the silent engine of an electric car versus an auto with a gas engine.
If you prefer something light, this is the best option for you. Electric motors are featherweight when compared to the weight of gas models.
Environmentally responsible. Fewer emissions mean that you are being kinder to the earth by choosing an electric model.
What are the disadvantages of electric powered mowers?
And, let's finish by looking at the cons of electric-driven models
You are reliant on a cord or a battery. This limits you from a yard-size standpoint. The cable can be too short, and battery life insufficient for mowing larger yards
They lack the power to make clean cuts through robust grass species, weeds, and sticks.
If you ever need to find a repair shop, it will be more challenging to find a technician for this engine than a gas model.
Now that you know just a little bit more about the gas lawn mower versus the electric push mower read on.
GAS MOWERS
#1 – Craftsman M115 140cc 21-inch 3-in1-Gas Powered Push Lawn Mower with Bagger

The Craftsman name is one that's beloved and trusted by Americans. We know that this is a company that delivers consistent quality. And, they have managed to do so for several generations.
The Craftsman M105 Gas Powered Push Lawn Mower is no exception to that statement. Obviously, a lot of thought went into the making of this model. From the beautiful, full cutting deck to the treaded tires, you'll love the way this lawn mower will make your yard look groomed to perfection.
Top Features:
Powerful 140cc gas engine, completed with auto-choke
3-in-1 clipping discharge functionality
21" cutting deck
Treaded wheels
Bagger is included
6 cutting height options
Pros:
Auto-choke feature makes this model easy for anyone to start. No priming, no choke
3-in-1 Discharge: shoot grass clippings out the side, using the rear bagger, or mulch them to nourish the soil
Rear bagger is included
6 cutting heights to choose from, adjust with dual-levers for optimal results
Treaded tires for traction in rugged landscapes
Tire sizes: 7" front, 8" back; offers stability
21" deck means fewer passes as you groom your lawn
Comes with a two-year limited Craftsman warranty
Cons:
Weighs in at 72 pounds, some reviewers find it very bulky
Not a self-propelled model
If you want a grass-eating beast that will tackle the most robust species of grass, weeds, and sticks, give the Craftsman a try. Do you still have doubts? Always remember that Craftsman products come with a two-year manufacturer's limited warranty, putting this firmly as a pick of the best lawn mowers.
#2 – Husqvarna 21" Push Lawn Mower L221A
The Husqvarna 21" Push Lawn Mower L221A is a model powered by the robust 160cc Honda GCV gas engine. With the Honda name branded on the engine on this mower, you will be able to feel confident that you will enjoy this mower for many years to come. The Husqvarna and Honda names are leaders in the industry.
So, when you settle on the Husqvarna 21" Push Lawn Mower, you will be choosing a winning combination—Honda's famous engine reliability mixed with the Husqvarna commitment to quality. You will sport the most excellent lawn in your community.
Top Features:
Includes a 160cc Honda GCV engine
You can choose to discharge cuttings to the side, mulch them, or use the bag for collection
Blade size: 21 inches
Wheels: The combination of 12" rear wheels and 8" front wheels assist you with the stability as you mow the grass
Soft grip handle adds to your comfort
Self-propelled machine
Pros:
160cc Honda GCV engine is powerful yet still fuel-efficient
Self-propelled unit
Need to transport your mower or store it in a tight spot? No worry—the handle folds away
All wheel drive provides you the ease of navigation while you are operating this mower
Options for ejecting clippings: bag, mulch, or shoot them out the side.
Set the deck to the optimal height for your species of grass with 9 cutting height options
Cons:
Some reviewers found the assembly instructions to be confusing
It might take a couple of times using this model to get the cutting deck adjusted to your liking
The Husqvarna 21" Push Lawn Mower is powered up by a reliable Honda engine and equipped with all wheel drive. This is the best lawn mower for a hilly, steep, or sloped yard.
#3 – Yard Machines 140cc 21 Inch Self-Propelled Mower
Do you want to give your grass a well-groomed appearance that will make you the envy of the neighbors? Give the Yard Machines 140cc 21 Inch Self-Propelled Mower a try. This gas engine mower by Yard Machines will have you actually begin to look forward to lawn cutting days.
The Yard Machines 140cc 21 Inch Self-Propelled Mower offers an ideal solution for small through medium-sized yards. This mower gives those homeowners the power they need for a clean cut in a compact size with high maneuverability.
Top Features:
140 cc gas-powered engine
Blade size: 21"
Discharge options: mulching or side eject
Deck height adjustments operate with two levers to give you incredible looking grass
Wheel sizes: Rear wheels 11", front wheels 7."
Pros:
Light in weight. This model weighs in at only 62 pounds. This means that even those who struggle with more massive models will be able to use it without difficulty.
Self-propelled mower assists you and relieves some of the work of pushing
The included dual-levers allow you to adjust deck height accurately. That will enable you to cut grass with detail and precision. adjustment
2-year limited manufacturer's warranty
Blade size: 21"
Starts quickly with a pull cord that won't snag
Cons:
Model is front wheel drive
They don't include a bag to collect grass clippings
This is an optimal lawn mower for a small to middle-sized lawn. It cuts beautifully and leaves the grass looking healthy. And, you will feel safe making a purchase that comes with a limited manufacturer's warranty for two years.
#4 – PowerSmart DB2322S Gas Push Mower
The PowerSmart DB2322S sports a gas engine self-propelled lawnmower and specifically was designed to groom small yards and navigate compact or tight spaces. Undoubtedly, PowerSmart is a less famous mower brand than the other models that we are discussing today. But, don't let that one fact stop you from checking this one out. The included features at a budget-friendly price make it worth your while to learn about it.
If you want a mower that fires up reliably, week after week, but also you are budget sensitive, consider the PowerSmart DB2322S is gathering quite the following. It's easy to use and fires up quickly. This is one of the best lawn mowers for those who seek a model that's light in weight, easy to maneuver, and will make quick work of mowing in tight places.
Top Features:
No priming the engine is necessary, just use the easy-pull cord to fire it up
Blade size: 22 inches
Cutting Height: five (and easy to adjust the height)
Engine: 196 cc
Grass ejection options: mulching or side ejection
Pros:
Lightweight: This model glides over rugged terrain
Maneuverability: Sized right for tight spots and small yards
Mulch or side eject: Return the nutrients back to the earth with the mulch option or side eject if you prefer
Pull cord operates well and the engine ignites with ease
Height adjustment options: five
Cons:
You cannot set the cutting deck higher than 3."
We grant you that the PowerSmart brand is probably unfamiliar to your household. However, the company backs up their lawnmower with a limited 2-year warranty. Therefore, you can purchase this with the confidence that only a warranty can offer.
ELECTRIC MOWERS
Do you prefer the relative quite of an electric mower? Look at our picks.
#5 – Worx WG719 13 Amp 20" Electric Lawn Mower

For those homeowners who like the convenience and quiet of an electric lawn mower instead of a gas engine model, consider the Worx WG719 13 Amp Caster Wheeled Electric Lawn Mower. This machine is powered not by gasoline but by electricity. It's ideal for those who live in close-knit communities where quiet is a must.
And, it takes up very little room when it's time to store it after use. Therefore, the Worx W719 13 20" Electric Lawn Mower is an ideal investment for families with only a small amount of storage space and the most modest of yards. Additionally, you won't need to purchase gasoline or find storage space for gas cans.
Top Features:
Ejection options: mulch, bag up the grass clippings, or side eject
Wheels: caster-style front-end wheels deliver zero-turn performance
Unit folds to provide compact storage solutions
The handle is padded, so you'll remain comfortable while using this model
Height adjustments: adjustable, 7 options
Blade size: 19"
Pros:
Compact storage because the handle folds down easily
You'll be able to mow with precision—in even the smallest yard—as a result of the caster-style front wheels.
Customize your grass height with 7 cutting heights available
Be comfy while you cut-the handle is padded
Quiet operation, no loud gas engine noises
Cons:
The small span of the 19" cutting blades means this is only practical for small yards.
Some reviewers reported that the caster-style front wheels slightly wobbled side to side, making tracks in the lawn.
The Worx WG719 13 Amp Caster Wheeled Electric Lawn Mower is an incredibly easy to use mower that's quiet to run and stores away in a minimal amount of space. It's worth a look.
#6 – Sun Joe iON16LM 40-volt 16 Inch Cordless Lawn Mower with Brushless Motor
Do you want an electric lawn mower and to be free of being confined by an extension cord? Consider, then the Sun Joe iON16LM Cordless Lawn Mower. EnergyStar has certified this lawnmower, meaning that you'll reduce your carbon footprint. In fact, it holds the lofty status of zero-carbon emission. For the environmentally-conscious buyer, this is the ideal product.
Top Features:
Brushless motor runs eff
Height adjustable in 6 positions
Ejection options: bag them or side discharge
The collection bag is included with this unit
Runs for about 40 minutes on one charge
Blade width: 16 inches
Pros:
The 40-volt battery offers the homeowner approximately 40 minutes of time, enabling you to cut a small- to a mid-sized lawn in one session.
Height adjustments: 6 positions
Available heights: between 1.18" and 3.15."
It's easy to collect and dispose of grass cuttings thanks to the 9.25-gallon collection bag (included)
Simple to start via the push-button
Extremely quiet while running
EnergyStar certifies this as a zero-carbon emission mower
Brushless motors are less of a hassle and last longer than other styles of electrical motors
Cons:
Although the cord-free function enables you to use this model on a medium yard, the 40 minute charge time somewhat limits you.
This unit does not offer a mulching option to discharge the grass
The 19" blade size means you'll need to make more passes to finish the job
The Sun Joe iON16LM provides the ideal blend of functionality and conservation for the person who wants to reduce their carbon footprint but also prefers the cord-free convenience. Worried about this purchase? No fear! You're backed by a 2 year limited manufacturer's warranty. making us include it in the list of best lawn mowers.
#7 – Greenworks 14" 9 Amp Corded Electric Lawn Mower M040B410
The Greenworks 14" Mower is a model that is corded, lightweight, and easy to use on the smallest of yards. With 9 amps of power, you can rely on this machine to cut you grass beautifully week after week. It weighs in at just over 33 pounds, so it's a breeze to handle your weekly lawn care.
And, it's so simple to use that reviewers say the model has actually made them look forward to cutting grass again.
Top Features:
Plug and play—plug it into an outlet, and you will be mowing in minutes
Hinged handles will fold in and down for storage under the garage workbench
Deck height adjustments: 5 positions. With positions from 5/8 inch to 2 5/8 inch
Blade size: 14"
Push the button to fire it up
Light-weight 33.33 pounds
Runs quietly and reliably
Pros:
Quiet motor due to electrical operation
Rear eject or bag the grass clippings
Corded model, no need to wait for it to charge before use
Can adjust the deck to 5 positions
7" front wheels with 10" rear wheels for easy maneuvering
Lightweight model is very easy to push
4-year limited manufacturer's warranty
Cons:
Some reviewers note that the rear ejection sprays grass clippings onto their legs
You'll need to clear the ejection chute after each use to prevent it from clogging it up with grass.
This Greenworks model is light in weight, provides reliable service to you. In fact, Greenworks is so committed to the performance of this little mower that it allows for a 4 year limited manufacturer's warranty to back the product. This company offers the most robust warranty of any of the products featured in this roundup.
#8 – American Lawn Mower Company 50514 14" 11 Amp Corded Electric Lawn Mower
Don't let the diminutive size and tiny investment fool you. The American Lawn Mower Company 50514 is a force to be reckoned with for all your lawn care needs. It's a no-frills model that is designed to do one thing: cut the grass, and do a fantastic job, at that!
If you want a quiet mower with corded reliability for a modest investment, give the American Lawn Mower your full consideration.
Top Features:
Motor: 11 amp to provide efficiency and power
Blade size: 14"
Discharge: rear discharge or mulching
Comes with a clipping collection bag
Handle heights in multi-positions to give comfort to users of different heights
Handles fold up for neat, tight storage
Weight: 25.4 pounds, beautiful and light mower!
Quiet operation without smelly gasoline fumes
Pros:
Push-button start fires reliably week after week
No worry about a charge, just plug and mow when you're ready for a fresh looking lawn
Ideal for shorter or taller people, thanks to the adjustable handle
Included grass collection bag features a viewing window, so you know when it's time to empty out the clippings
7" composite wheels are rugged
Comes with a 2-year manufacturer's warranty
Cons:
No side eject option
14" blade size and the need for a cord limit this to smaller yard use only
This mower comes not only with a small investment but also with a 2 year manufacturer warranty. That confidence from the manufacturer is the reason why we include this tool on our list of best lawn mowers on a budget–it adds value that sweetens the pot. So, although you might now know the brand name, you will be safe in making this purchase with that guarantee.
#9 – Black + Decker MM2000 13 Amp Corded Mower w/ 20 Inch Blades
The Black + Decker MM2000 13 Amp Corded Mower features 20" blades. This blade size offers the ability to cut a small yard in less time. Additionally, this model offers a built-in edging tool and a nicely-sized (13-gal) rear collection bag to help you get the pristine lawn of your dreams.
This model includes a feature called EdgeMax, which enables you to cut and edge at the same time; this technology is why this unit makes our best lawn mower list.
And the Black + Decker name is synonymous with reliability since 1910. The brand is a name that American consumers have relied on for over 100 years. So when you spend your hard-earned dollars on Black + Decker, you know you're investing in performance.
Top Features:
Cutting deck features EdgeMax technology. This means you are trimming in a precise edge as you cut.
Blade size: 20 inches
Motor: 13 amp
Deck height adjustments: 7 available heights; range from 1 ½" to 4."
3-in-1 Discharge: rear bag (included with purchase), side eject, or mulching option to return nutrients to the soil
Pros:
This mower is light in weight; weighs in at 46.2 pounds.
You don't need to purchase a separate edging tool—or find space to store that extra tool in your shed, thanks to the EdgeMax feature
The powerful electric motor delivers a clean cut
7 height adjustments included, so you can customize the look of your
The handle is hinged and fold-down for storage in a tiny amount of space
Cons:
This unit doesn't function well on very rough lawns, presumably due to the lighter weight
You must clean the grass ejection chute out after every use to prevent future clogging
The lowest height at which you may set the blades is 1.5", higher that some desire.
For over 100 years, Black + Decker has stood for quality products. You can have this quality if you decide that the Black + Decker MM2000 13 Amp Corded Mower is the best tool for you. Plus, you can feel assured knowing that your new mower is backed by Black + Decker's 2 year manufacturer's limited warranty.
# 10 – Ryobi 16" ONE+ 18-volt Lithium-Ion Cordless Battery Lawn Mower
Homeowners who have a single car garage or tiny storage shed look for unique ways to maximize every square inch of space. The Ryobi 16" One+ can help you save valuable storage space while offering you the power you need for a clean-cut lawn. But this mower delivers the best of both worlds—compact storability and fantastic performance.
Top Features:
Blade size: 16"
This configuration includes both the 18-volt lithium ion battery and a charger
Discharge options: rear bag or side discharge
Weight is an easy to manage 28 lbs.
The handle is hinged and folds down to allow the mower to store under a workbench.
Pros:
The ONE+ battery system is Ryobi's key line. The battery will work on this mower as well as on over 100 other Ryobi power tools
Tight turns in your lawn are no problem with the small size and ease of maneuvering
2-in-1 discharge enables you to eject clippings out the side or collect them in the included rear bagger.
Include two Ryobi batteries. While it runs off one at a time, you can have a second battery ready to go.
Maximizes your storage space when every inch counts
Cons:
The small blade size could mean that you take longer to finish the chore of cutting the grass
you can't skip the weekly cutting, or the mower has difficulty cutting well.
Just because you have a small yard—and even less storage space—it does not mean that you want to sacrifice the appearance of your yard. The Ryobi helps you have the lawn you dream of with convenient storage and a less-noisy electric motor.
REEL MOWERS
For the homeowner with the tiniest yard, a reel mower is an ideal, environmentally-friendly option.
#11 – Fiskars 18" Staysharp Push Reel Lawn Mower

Since some of the smallest yards really only require the most basic mower to handle the weekly grass cutting job, we decided to include reel mower options on our list.
Our first pick for inclusion with the reel mowers is the Fiskars 18" Staysharp Push Reel Lawn Mower. It features ultra-sharp blades that power through tougher species of grasses with just your manual power. No need for extension cords, batteries, or gasoline.
Top Features:
Blade size: 18"
Staysharp technology means fewer times you need to sharpen up the blades
The reel is 30" easier to power (i.e., push) than competing models
Added power means that you can drive without snagging on sticks or tough weeds
Reel mowers are the most eco-friendly of all mower options
Comes with a manufacturers two-year warranty
Not only is this environmentally friendly because it's human-powered, but it's also kind to the surroundings as it cuts down on noise pollution. No engine sounds, just the click-click-click as it powers through your lawn.
Pros:
Blade size is a fairly wide 17"
Height adjustment: 1.5" to 3.5."
No engine or battery to maintain
No mechanical issues or maintenance
Operates virtually noise free
InertiaDrive Reel technology makes this easy to push—and allows it to cut tough grass species
Cons:
Manual push
Does not come equipped with a bagger (although one is available)
For those who have a very small yard that requires only minimal cutting or want to negate harm to the environment due to cutting the grass, consider the Fiskars. Remember, too, that you receive a limited manufacturer's warranty for two full years! Fiskars stands behind this product, making them this rate up there with the other picks of best lawn mowers.
#12 – Scotts Outdoor Power Tools 515-18S 18" 5-Blade Push Reel Lawn Mower

Another reel mower with a performance so impressive that we had to include it is the Scotts Outdoor Power Tools Reel Lawn Mower. Not only can you power through grass and weeds with the five blades, but it also has ball bearing that run smoothly for years.
This product is engineered for the homeowner who wants to cut their small lawn quickly, quietly, and comfortably. That is why they offer a lightweight model that is easy to use. And, it hat a V Shaped handle with cushions to prevent blisters. How thoughtful!
Top Features:
18" cutting blades
Easy to maneuver
Light in weight
V-handle offers comfortable use
The coating on the grips for hand comfort
Adjustable blades
No pollution
Weight: 36 pounds
5-blade ball bearing reel gives your lawn a clean, polished appearance
Pros:
18" cutting path is perfect for small yards or rounding the tightest corners
Throws grass clippings to the front keeps your legs and feet cleaner
You can customize the height, cut from 1″ through 3″, with nine cutting height options
Alloy steel blades remain sharp for many uses
Cushioned handles will protect your hands
No dependency on fuel, an electrical cord, or a battery pack
Cons:
Handle does not adjust in height, and the maximum height might be uncomfortable for the tallest homeowners
While a grass catcher/bagger is available, it is not included with this purchase
With the Scotts name on this product, you know you can trust it to be built for quality and years of use. It's a wonderful reel mower for those who want to say good-bye to fossil fuels and electric models. And, despite its no-frills status, this could be the best lawn mower for a teeny yard.
The Bottom Line on Choosing the Best Lawn Mowers for your Budget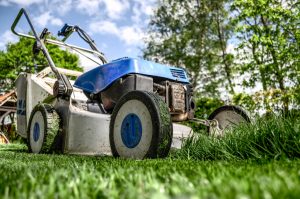 You have so many lawn care options to choose from that the chore of finding the best lawn mowers on a budget can feel like a daunting task. Remember to weigh the pros and cons always and match your yard size up to the power that best suits your specific needs. You will be on the path to finding a mower that will make your yard the envy of the neighborhood.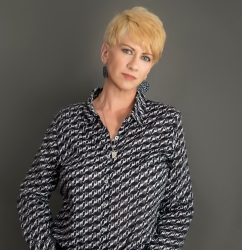 Latest posts by Deborah T
(see all)