Have you longed to transform your garden into a relaxing family retreat? All this time spent at home has made people realize the need for outdoor space. Outdoor living spaces are modern, stylish and a wonderful extension of your home.
But transforming your backyard into your own personal oasis can take a lot of effort, and money to get right – especially if you're bringing in professionals. So why not do it yourself? There are some incredible ways you can transform your garden, helping you create your perfect outdoor living space.
Have you got what it takes to transform your garden? Take a look at some of the following ideas to help you get started.
5 Tips to Transform Your Garden
1 –
Replace your lawn
Is your lawn is looking a little dated and tired? Then replacing it could be a simple but effective way of transforming your garden. There are all kinds of lawn options available to you. But if you want something that is easy to maintain, then artificial turf could be the best solution for you. It looks great year-round with no mowing or watering required.
But if artificial turf isn't in your budget, there are other ways to replace an ugly lawn and get it looking fresh again.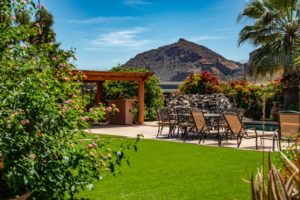 2 – Revamp your patio
Your patio is susceptible to dirt, algae, mold, and more, leaving it looking less than appealing! But with a quick spray with a jet wash machine, you could soon have it looking new again.
As well as cleaning your patio, you can paint it. More and more people are sharing their patio tile makeover stories, using nothing but paint and stencils. It really is that simple!
Of course, if you want to replace your patio, there are some amazing things that can be done to create something fresh and exciting. From puzzle patios to wood-effect porcelain, there are all kinds of modern patio styles that will breathe new life into your outdoor space.
When it comes to big jobs like your patio, you need to make sure you choose high-quality tools and materials to ensure the best result. Check out lawn&garden best-sellers to help you find what you need. Choosing to do your patio yourself could save you a lot of money and give you the chance to practice your DIY skills.
3 – Create the perfect entertaining space
Your backyard is the perfect place to entertain, especially in the summer months when it's warm. Patio and garden furniture has improved significantly over the years, with some stylish pieces available that will help you feel like you're on vacation in your own back yard. A chic dining set, parasol, and some loungers will give you a comfortable chill-out area to share with friends and family, extending your living space so you can enjoy being outdoors.
4 – Add lighting for all-day relaxation
With the right lighting, you can really make a difference to your backyard, helping you enjoy it until the early hours of the morning if you want to. Some gorgeous garden lighting ideas include festoon lights and solar lanterns, which will really add light and ambiance.
As well as adding some lighting, you could bring some warmth to your garden too. A patio heater or a fire pit makes the perfect focal point for your garden. Plus, it will keep things cozy on those chillier evenings.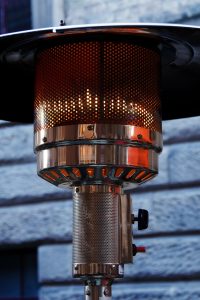 5 – Choose plants and greenery that will create an impression
It's amazing what you can do when the green-fingered bug takes over. New plants, trees, and flowers in your garden could really improve it, helping to create a jungle oasis or your very own secret garden. First of all, you'll need to get your garden organized, making sure you choose plants you know will grow in your backyard's conditions. You'll need to be prepared to take care of them year-round to help them stay healthy. Add mulch to minimize the need to water and pull weeds!
You can add a lot of character to your backyard with the right plants, helping you create a beautiful space that is helpful to nature, and giving you a great new hobby to enjoy too.
The Takeaway: You CAN transform your garden into a beloved family gathering area
Whatever your ambitions for your backyard space, you can make it happen with patience, time, and a bit of effort. Sometimes, the simplest transformations can be the most effective and don't need to cost the earth to pull off. Giving your garden a makeover can bring something new to your home, and help you create your new favorite space. Make the most of the outdoors by transforming your garden and making it your own outdoor haven.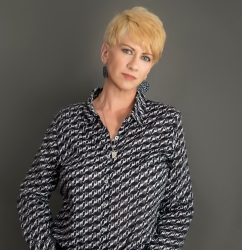 Latest posts by Deborah T
(see all)