Do you struggle to keep an organized garden that produces fruitful results all season long?
Gardens are very hard to maintain, mostly when you have planted flowers that need a lot of care to bloom. They all need time and a lot of dedication to keep. Some plants are seasonal such as perennials or annuals, and as the season shifts, you will be required to mind the changes that are to occur and take the necessary measures to maintain them.
When you keep your garden organized, you will notice that maintenance will be a lot easier. Even with a lot of dedication and hard work, your garden will always pay off. Getting the satisfaction of your work, beautiful flowers, or plants is worth the effort.
5 Tips to an Organized Garden
Here are a few tips to add to your checklist. You can use these tips to keep your garden organized every season.
1 – Create a plan for an organized garden
Planning your garden can be very tiring, mostly when you are a new gardener. A detailed plan full of information will not be important if you already know what to plant in your backyard. However, you will need something to lead you there. If you are a beginner and want some guidance, you can look for various garden blogs or some gardening books to give you all the information you want.
To be efficient in organizing your garden, you can start planning the garden at the beginning of each season. This can either be by some garden beds, some landscaping ideas, or a flower garden.
2 – Organize your seeds.
To organize your seeds, you will have to do two things that include, how you keep your seeds so that they will be effortless to locate and how you need to store the seeds so that they can stay viable for as long as possible. If you decide on buying a lot of seeds by any chance, and you don't have a better storage system, put them in one place for them to stay viable.
After putting them all in one place, you can start working on getting them in an orderly manner using a seed packet filing system. This mostly happens during the rainy seasons, and when you have a lot of seeds.
3 – Have plant tags ready to go.
Some new gardeners might forget what they planted or even fail to recognize their plants as they emerge from the soil mostly in spring. This is why you must avoid this shortcoming by preparing a durable plant tag and using the easiest way to make the tags
.Use zinc or stainless steel to make long-lasting tags and then mark the cards using waterproof labels. Another thing that can help you put a sticker on your plants is by adding a note that indicates when a plant will mature.
4 – Keep detailed notes.
It is barely impossible for a gardener or even a new beginner to master all the plans and ideas on how to keep their backyard cozy and beautiful. To deal with this, all you need is a garden note with all the information you need. You will also be able to track your plants and learn the best practices, such as which plant to go with according to its season.
You can choose to go with a spreadsheet or a 3-ring binder depending on the system you'll keep up with. Others prefer taking notes on their phones due to the griminess of the garden. The other incredible method of noting down important points is to take a lot of photos that show before, during, and after and then use them as a reference.
5 – Keep your garden tools and supplies in tip-top shape.
Keeping your gardening tools in a safe place and good shape is one of the biggest tasks any homeowner can encounter. Being able to access your tools when needed makes gardening a lot easier and also enjoyable. If you also have problems accessing the best tools for your garden, visit Yard Surfer for the reviews of the best and affordable tools. They are the best in giving you all the detailed information and the advice you would like.
Keep the tools in an organized way, even if you have an extensive storage system for you to be efficient in your work. You will have everything ready to make your plants flourish.
The Bottom Line on Keeping an Organized Garden
Some people will find it annoying to follow the five above tips to keep an organized garden. But for you to avoid a messy and disorganized garden, you will have to get your ducks in a row, first. The tips outlined above will help you keep your garden as tidy as possible.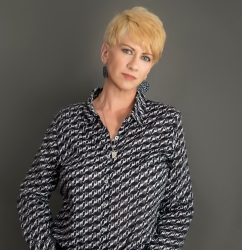 Latest posts by Deborah T
(see all)