Increasing the value of your home is always a good idea. If you are planning to sell in the next few years, making some changes can mean that you get a much better price. Even if you're not planning on selling, increasing your home's value is a great idea. It means that you are worth more, that you've got something to fall back on if you ever need money, and that you've got more to leave your family in the future.
There are many changes and improvements that you can make to increase the value. You've probably heard things like baking fresh bread before showing people around your home can help you to secure a sale, and even get a little more money by starting a price war. But, not all of the changes that you can make are really worth the money or the effort. You spend time and money making significant changes, just to increase your home's value by a small amount, without ever asking yourself if it was really worth it.
Other changes can massively increase the value of your home. Some, of course, take time and cost money, but, they can be well worth it. Here are some of the most worthwhile ways to increase the value of your home.
Accept that You'll Need to Spend
If you want to increase your home's value, it's a good idea to make a few changes. Some of these will be cheaper. Others will be costly. But, if you want to really increase your home's value, you need to accept that you need to spend money. It can even be worth searching for bad credit loans near me to help finance the work if you need to.
It's a spend money to make money type situation. The more you spend, the more you are likely to make if you are selling your home.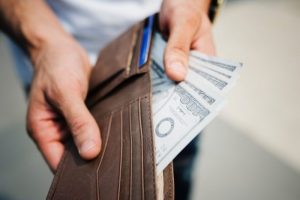 Add a Bedroom
One of the best ways to increase the value of your house is by adding a bedroom. A three-bedroom house is worth significantly more than a two bedroomed house. It also appeals to a broader group of people. In turn, a four-bedroom house is worth more than a three.
Look at what you've got. If you've got a dining room or an office, it can be easy to convert them into a guest bedroom. As long as it's big enough and has a window and a closet, it can be listed as a bedroom if you sell your home. People like a dining room, but it's a luxury, not an essential.
Bedrooms are crucial and so worth more.
If you haven't got rooms that you can convert, it can be worth expanding your home. A loft conversion is an obvious choice. But, it's certainly not your only option. You can have an extension to the back or side of your home. You can build over a garage. Or you can even convert your basement into a bedroom.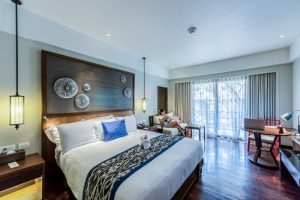 Change Other Rooms
If you've already got plenty of bedrooms, you might want to think about other conversions. Many of our homes have downstairs bathrooms or garages. But, we rarely use them. Our downstairs toilets are only used by guests or in emergencies. Our garages are filled with junk, and despite what we tell our car insurance companies, our cars never see the insides of them. So, they're not worth much. Stripping out your bathroom and turning it into a small home office or playroom can give your home an extra function. You can add a heat source, carpet, and electrics to your garage to make it a cozy room for guests, especially if it connects to the rest of your home.
Renovate Your Kitchen
The kitchen is often the heart of your home. It's where families gather to cook and to eat, and where we all spend time together. Our kitchens are important. They are also expensive to get right. A kitchen filled with modern appliances and cool décor can be something that massively appeals to buyers. When they see the kitchen of their dreams, they know that the rest of the house won't need much work.
A high-quality kitchen that appeals to buyers can push the price of your home up a lot. It can also make it a much nicer house for you and your family. So, spend what you can afford. Even if you can only afford new cupboard doors and lighting, it's worth doing both for the value of your home and your quality of life.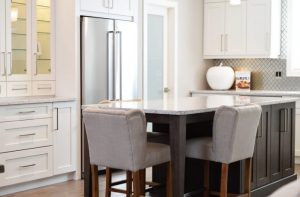 Create Open Space
Open space in a home is great. It allows prospective buyers to imagine how they'd use it. It makes a house look bigger and more accessible. It can help a house to feel brighter and even cleaner. A house will plenty of space looks like it has options.
So, create as much of it as you can. If you've got non-structural walls dividing rooms, bring them down. Take out kitchen islands and even consider knocking walls down to create open plan living spaces or kitchen diners. It can be a bigger job, but it's well worth it.
Don't Forget the Garden
Many of us are guilty of neglecting our gardens. Unless you are a keen gardener, your garden might be a bit of a mess. If you want to keep it simple, just take the time to tidy it up. Preen bushes back, chop trees back, neaten up your lawn, and generally keep it tidy. Some people, especially those with families, like a garden that's easy to look after and safe for their children.
Alternatively, you could make your garden a peaceful and attractive space. Add a water feature and ornaments, plant a fruit tree, and add colorful flowers and shrubs.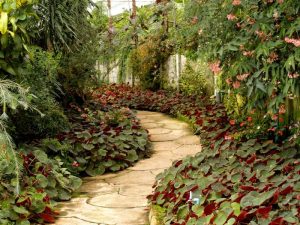 Add More Light
Light is one of the main things that people look for when they buy a new house. Sun tubes, skylights, and dimmer switches are all popular ways to increase the light in your home. You might also want to add larger windows and extra windows to large rooms.
So what are you waiting for? Hire a professional contractor or dust off your DIY tools and get going on your updates.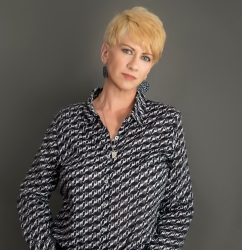 Latest posts by Deborah T
(see all)