What are the benefits of a kitchen renovation? You might be asking yourself if the final outcome is worth the investment you must make.
While you can upgrade your kitchen on a budget easily, sometimes this doesn't solve all the problems. So if you have the money to renovate, then why not? Still, you might be umming and ahhing over whether it's the best idea, and maybe you have other parts of your home that you want to improve. But, your kitchen is one of the most used rooms in the house. It is where your creations come alive, so why not renovate the kitchen? Here are some reasons why it's the best decision you could ever make for your home.
4 Considerations About a Kitchen Renovation
You might reap these rewards if you take on an update to the heart of your home.
1 – A Kitchen Renovation Can Modernize The Home
There are many ways you can modernize your home, and your kitchen is one of the best areas to do this. Whether you decide to follow the advice from this post regarding tiles, especially for the backsplash, or upgrading the appliances and light fixings to make your kitchen more energy-efficient, it will be better to spend time there and reduce your energy bills.
Furthermore, if you have space, you can entirely transform the area. If you've always felt that a kitchen island was the peak of modernity and class, a renovation gives you the chance to include it. You can also consider different lighting, such as pendant lights, and use a combination of wood and marble (or whatever other stone you prefer) to give it a stylish appeal.
2 – It Enhances Functionality
Your kitchen renovation will also make it more functional. The kitchen island is one way to do this, as it gives you a space to eat breakfast together as a family or entertain friends when they come around for a catch-up. Besides this, your renovation will also allow you to redesign the kitchen cupboards entirely to your liking. This enables you to create a functional space, especially if you spend a lot of time in the kitchen. If you're passionate about cooking, baking your favorite cookies, or simply making jam, this is your opportunity to create a space that entirely suits your needs.
3 – A Kitchen Renovation Increases Safety
Being comfortable and safe in your kitchen is often not considered in favor of other benefits. But it's still crucial to think about, especially if you have young children (or simply a very clumsy partner). You can use their renovation to add safety features.
For instance, a parent can add higher shelving to stack plates out of reach of little curious people who might topple them over. Or, a person with mobility challenges can install a lower workspace.
Likewise, upgraded appliances reduce the risk of shorting the fuse. In contrast, new burners that use a flame rather than a heating element will prevent burns, although an induction cooktop is arguably even better.
4 – Transforming Your Home
With so much time spent in the kitchen, it is clear that you need to focus on renovating it before anything else. It will make the cooking experience better and give you another place to socialize with your family or friends. A kitchen renovation can make your house work for you in the way you've always wanted, and it will transform your home into a modern example of what everyone should strive for, too.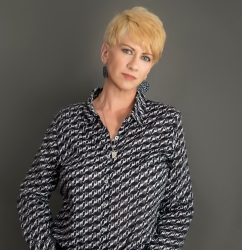 Latest posts by Deborah T
(see all)