Scratching your head over what to action to take that will increase the value of your home? It's important to consider, even if you don't plan to move soon. Well, your quest for answers is over. The one room in the house that you can rely on to raise the asking price both now and over the course of time is the kitchen. To that end, read the post below. You will find out which things you should change and upgrade. This knowledge will help to get the best return on your kitchen renovation investment.
Considerations for kitchen renovations
A great kitchen can raise the asking price of your property.
1 – Cabinets
Installing the right cabinets is essential if you want your home's value to increase. This is because they are an element that not only quickly shows wear and tear. But also, it is very easy to outdate property as well. In fact, you can guess pretty accurately as to when a kitchen has been last decorated solely based on the style and color scheme of the cabinets. Something that is reinforced by the fast-moving cabinet industry that sets new trends each year.
Of course, when it comes to installing new ones you have two options. The first is to go for the very latest trend. This choice should last at least a few years before they start to look dated.
The other option and one that may be a lot more practical is to pick a style that is less high fashion. Opt for a design that is more understated neutral. In fact, by doing this, you may be able to keep your cabinets looking as fresh as possible for the most extended amount of time. Something that can really help you ask top price when it comes to making a sale, whether you decide to put your home on the market now or later.
2 – Kitchen countertops are essential in planning kitchen renovations
The cabinets are not the only things that are on show all of the time in a kitchen. In fact, your kitchen countertops are as well. So what does that do? This means is the care and consideration that you put into your cabinet choices, needs to be matched with that that goes into your selection of work surfaces as well.
Ideally, you will be searching for something that not only looks gorgeous, but is also incredibly particle too, as kitchen surfaces are used for food preparation, and so need to be hardy as well as hygienic.
One substance that definitely fits this brief is granite. One word of caution. Some folks may be put off by what they expect this material to cost. However, the cost of granite counters may not be as high as you think, and it's always worth getting a quote for the size and shape of the room you are looking to equip. Especially when you are considering selling a few years in the future because such material will last and still look great, and so add value to your home when it does come time to sell.
3 – Eating area
Lastly, when it comes to adding value to your home with a kitchen renovation, you should try and include an area dedicated to eating.
In some kitchens, this may be a section of the room in which a table and chair can fit. But even if you don't have the room for this, you have not need worry. The reason being that even the addition of a small breakfast bar or an island with stools, can boost the appeal of your kitchens. And so it can increase the asking price of your home when it comes time to sell.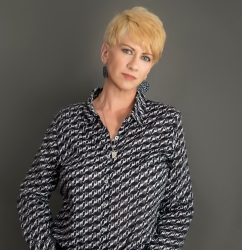 Latest posts by Deborah T
(see all)