If you are about to complete a home upgrade project, only the best results should suffice. Finding the right contractor should be considered one of the most integral steps.
There are many other factors to consider, such as materials and blueprints. However, success in other areas will count for very little when you don't have the right person on the job. Thankfully, mastering this part of the process is as easy as ABC.
Find the Best Contractor by Following These Three Tips
Don't hire just anyone for your home upgrade. You deserve the best contractor to do the work.
1 – The trust factor
Before you consider hiring an expert for the job, you need to know that they can do it. Unfortunately, you cannot afford to fall into the trap of taking their word as gospel. If a contractor cannot back up their claims with testimonials or photos of past jobs, you may want to look elsewhere.
It should not be forgotten that many jobs can be completed on a DIY basis. The plethora of how-to guides available at the touch of your screen puts you in a stronger position than ever before. Likewise, there are plenty of user-friendly digital tools to plan proposed upgrades. The visual representations before you start a project can be key.
Sometimes, you may find that a contractor is needed for certain aspects, such as sorting the plumbing or electrics. If you can find a single contractor that handles all of those aspects, you won't go far wrong.
2 – Set your budget
The financial aspects of any project deserve your full attention. Whether you are preparing the property to sell or not, seeking the best return on investment is vital. Many homeowners actively pick projects that will add value to the property. Even when you don't do this, you want a contractor that will complete the project in a budget-friendly way.
Therefore, you must make a conscious effort to conduct the necessary research. Checking the latest construction industry trends and reports should provide valuable insight. When you know what to expect as a rough estimate of your chosen jobs, it will prevent any major financial blunders. It helps you negotiate too.
Cheap doesn't always equate to value. After all, material choices are vital, while the speed of service will influence the cost if you're paying by the day rather than the project. When the financial aspects line up, though, success is assured.
3 – Excellent communication skills
Great communication sits at the heart of all business. This should not exclude the business of hiring a contractor for your home improvement work. First and foremost, you want to know that the worker is focused on delivering what you want rather than what they think looks great. After all, the new features should be aligned with your needs.
This does not mean that they cannot offer ideas based on the latest trends or local knowledge. However, the final decision should be with you. After all, you're the one who has to live on the property. Therefore, transparency and resonation are essential features that you simply can't be without.
The Takeaway: It's up to you to search your soul when looking for the best contractor
Sometimes a job is too big to be a simple DIY. It might be time to hire a pro.
Take the time to research and find a trustworthy provider who will keep you informed and respect your budget.
When the bond between contractor and homeowner is strong, the results are far more likely to satisfy and surpass your desires. Frankly, it's the least you deserve. Once you complete the upgrades, you will have a home you'll enjoy for many years to come.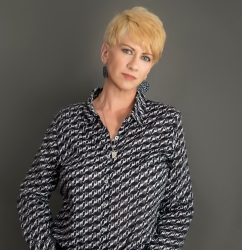 Latest posts by Deborah T
(see all)