If you want to try and increase your property value, then you'll be glad to know that this is very easy to do. In fact, if you follow these below tips then you will soon find that it is easier than ever for you to boost your property without having to worry about a thing.
Four Ways to Amp Up Your Property Value
1 – Keep it Clean
You have to remember that first impressions are everything when you are selling your home. You have to make sure that the interior of your home shines and that the exterior is presentable. If you aren't sure where to start here, then stand outside your property and think about all the areas you could improve. Could you add a flower box underneath your windowsill? Is it possible for you to repaint and spruce up the appearance a little? Little projects like this can really help you to increase the value of your property and you would be surprised at what a difference it can make to your home overall.
2 – Add some Lighting
It's also possible for you to brighten up your home by simply adding some new lights. You can do this yourself in most cases. If you want to make an even bigger difference, then you might want to try and add some spotlights in the kitchen and bathroom. If you have no electrical experience then you'll want to make sure that you hire an electrical contractor as they can help you with any jobs you need. It may also be worth buying a ceiling fan as well as this will keep your rooms cool.
3 – Replace your Carpet with a Hardwood Floor
So many homebuyers are now moving away from the wall to wall carpeting and instead opting for homes that have a hardwood floor. The idea of removing a carpet yourself or even putting down a hardwood floor can be a daunting task, to say the least. However, if you have the right tools then you will soon find that you can easily do it on a budget. This will help your home to sell fast and it will also help you to make the most out of your property's value.
4 – A Fresh Coat of Paint
A fresh coat of paint can go a really long way when it comes to getting your home ready to sell. A newly painted room will make your home look updated and clean. If you want to get the best result out of your home décor then you need to stick to neutral colors. You also need to make sure that you use high-quality paint as well. If you don't then you may find that you end up making a huge mistake and that you end up having to apply way more coats than you need.
Of course, there really are so many ways that you can update your home and by following the above tips, you can be sure to get the most significant boost to your property value without having to worry about a thing.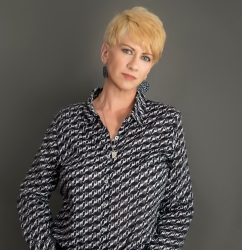 Latest posts by Deborah T
(see all)