Don't let the cold, dark, wind, rain, and sleet fool you… January and spring will be here before you know it! After all, the new year is well underway. So it's time for all of us to leave the warmth and comfort of our homes and start spending some much-needed time in the garden once more! For nascent gardeners, this may seem an unnecessary chore. Why get out in the garden when it's so cold, damp and dark? Surely it's better to start when the sun gets its hat on and conditions get more clement?
It may seem cold, dark, and forbidding in your home state, even if you live in colder climes. But the chances are that your garden has already begun to come alive. Spending a little time putting in the ground work (literally) now will help you to get a head start on the spring. Then you can see in March and April with bursts of early season color and vibrancy. In contrast, your neighbors' gardens will look far more spartan.
The veteran gardener knows that January is a great time to start laying the foundations for a glorious spring. It's a time for planning, preparing, and putting in the hard work. This will pay huge dividends in a few short weeks. What's more, getting out in the fresh air and interacting with your own little slice of nature will help you to chase away the winter blues and the post-holiday funk that many of us can find ourselves mired by around this time of year.
For a garden that will wow when the weather gets warmer, check out our January to-do list.

Consider your concrete
Winter can wreak havoc with concrete paths and driveways. The constant cycles of freezing and thawing, incessant rain and the salt products that we use to melt the snow away can damage asphalt and concrete driveways and paths, especially when they are not properly sealed.
If the weather is starting to grow warmer in your state over the coming weeks, now might be the perfect time to call in a specialist and ensure that your concrete is level again. Check out how to check out the range of concrete leveling techniques that can be used to negate the ravages of winter and make your paths and driveways safe and level once again. Not only is smooth and level concrete a whole lot safer for you, your family, and any guests who will come to enjoy your garden, it's also much more aesthetically pleasing.
Even the most carefully planned and meticulously landscaped aesthetic can be compromised by cracked, crumbling, or uneven concrete!

Leave the lawn
Wherever possible, avoid walking on your lawn, especially if it is in a frozen or frosted over state. The pressure you put on the lawn when you walk upon it can damage the grass below. This is why it's so important to have safe concrete paths upon which you can walk. Speaking of paths, be sure to get rid of any slimy spots on your paths or patio. So scrub them with a broom or blast them down with a pressure washer.
Don't worry, there will be plenty of time to enjoy your lawn in the coming months. But first, take care of the grass now. This will ensure that you get a lush, verdant and even lawn when the weather grows warmer.

Bring on the birds!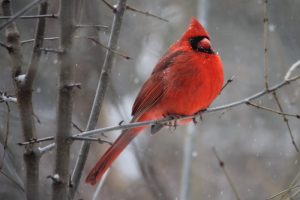 Birds will be struggling to feed over the coming months. You can help to save their lives by putting out fat balls for them now. Also, establish your garden as a reliable source of food. When birds come by to visit your garden, you don't only get a much prettier and relaxing garden. But it also gives you a valuable ally against bugs and pests in the spring.
Birds will eat the pests in your garden when they become braver and venture out in the warmer months. So keep a well-appointed bird table throughout January and February. This will help to ensure a pest free garden all year round.

Your plants like big butts and they cannot lie!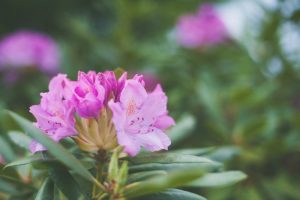 Rainwater and tap water have slightly different properties. On one hand, water from your tap has more of an alkaline bias. On the other hand, some plants prefer the slightly more acidic qualities of rainwater. Ericaceous plants like azaleas, rhododendrons and camellias truly thrive when watered with rainwater. Thus, storing rainwater in a but over the coming rainy months can ensure that you have deep reserves with which to water them to help them truly shine in spring.

'Tis time to prune!
When it comes to your trees, bushes, and shrubbery, now is the time to start pruning. The steps you take now will help to ensure that these plants grow into the perfect shape in the coming months. Prune wisteria plants back, cutting summer side shoots to 2 or 3 bulbs. Likewise, you should prune rose bushes now while they are dormant. Cut just above the bud and remove any dead branches. Speaking of roses now is a good time to start planting bare root roses in a sunny spot. This will give them a glorious color when the summer comes around. If you grow winter pansies, remove any faded flowers from them now to prevent them from setting seed.
Now's also the perfect time to start cutting back any old foliage from ornamental grasses. Clip them to within an inch or so above the ground before they begin to grow. If you have brightly colored willows in your garden, now's the time to cut back old, damaged, or diseased stems.
Remember that perennials will also need to be pruned. Plants like sedum, clematis, and hellebores should be pruned back to keep new blooms visible when they emerge while old stems should be cut back.
By rule of thumb, all deciduous shrubs and fruit trees should be pruned back. Try to keep the shape of your plants as rounded as possible with no crossed branches. On the subject of trees, now is also a good time to shred your Christmas tree and add it to your compost.

Thinking fruits and veggies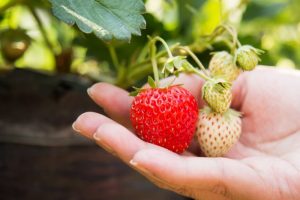 It's not just flowering and ornamental plants that will need a little love throughout January and February. Those who grow fruits and vegetables will also have a busy month of preparation ahead. The biggest piece of prep you'll need to do for your vegetable garden is digging up your growing space, leaving the soil in large chunks. This will be broken up by the weather by the time you're ready to begin sowing seeds. Now's also a good time to start planning your plot to allow for effective crop rotation and prevent the soil from falling victim to diseases and pests.
January is harvest time for those who grow leeks and parsnips. It's also time to start planting the seeds of some plants that will be ready to grow with just a little protection. Hardy broad beans can be planted now. Potatoes can also start to be grown around now. If you want to grow early potatoes (Charlotte potatoes are a good variety for growing early) now is the time to start sprouting them. Simply stand them on end in a module tray, patio planter or egg box. Then position them in a bright and cool area that's free of frost.
Other great things to grow
Now is also a good time to start growing beets, carrots, and some very early peas. Just place a protective cloche over the soil to let it warm up for a few weeks prior to sowing. If you're looking for something else that you can start growing right now, how about investing in a mushroom growing kit to position in your greenhouse or patio?
If you have a covered greenhouse, you can also use this to start growing tender fruits and veggies like tomatoes, peppers, chilies, and cucumbers.
Your fruit trees should require nothing more than a little pruning as mentioned above. However, if you grow cherries, plums or apricots, it's best to leave them unpruned until summer rolls around.
If you have any fruits or veggies in storage, now is a good time to cast an eye over them. Make sure that there are no diseased fruits or vegetables which could ruin the lot.

Hedge your bets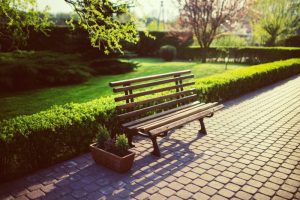 If you want to plant some hedges either to give you added privacy or to better compartmentalize your garden, now is the perfect time in which to do so. Look for bare root plants as these tend to be cheaper than their potted counterparts. Because they are dug up from the field and sent directly to you, you sidestep the costs of watering and repotting that drives up the cost of container-grown plants.
Finally, if you only want to do one thing for your garden, you should get ready to feed. Your plants are about to experience a surge of growth across the board. Feeding them will help them to get off to the best possible start.
Dig in some of your well-rotted compost or at the very least sprinkle over a good coating of fertilizer.
If you think that there's nothing to do in the garden in January, think again!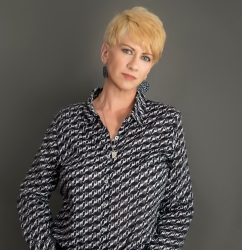 Latest posts by Deborah T
(see all)