With spring almost upon us and summer just around the corner, it is time to prepare your patio so that you, your family, and your friends can make the most of it. Patios can be a wonderful space for socializing or just relaxing, but after the winter months, they usually need a bit of tender loving care.
The first thing to do is decide how you want your patio to look, and then with some preparation and creativity, you may be surprised just how easy it is to have a great space outside to enjoy.
It is easier to do if you empty the patio and clean the floors and walls first. This is also the chance to get rid of any clutter so that the finished product does not look as though it has been thrown together. Then you are starting from scratch with an area to make as you choose.
1 – Boho Style
This can be one the simplest but most effective of styles. Choose a variety of colors such as pinks, oranges, yellows, and pale greens. The key to this look is that nothing has to match. It does not matter if you have different chairs around your table, for example, as mismatched pieces are what this is all about.
A comfy sofa with lots of cushions in the colors you have chosen is a good start. If the table and chairs need sprucing up, paint them in different colors.
This can be a great space for children to play in, but you will find that adults love it as well–from spring through summertime.
2 – A Reminder Of France
If you have ever visited France you may well want a reminder of the rustic feel of the street cafes and farms where you sampled their delicious foods and drinks. If you have never been there it does not matter, the French look is still one that is brilliant for outdoor spaces.
Some shelving units for a few plants and to keep any clutter on are the place to start, and then add a light colored table and chairs. Just imagine yourself lounging in the sun with a glass of wine and a few tit-bits such as fresh olives and you will soon have the feeling of France around you.
This style, along with any other, will be at its best if your patio doors open onto it, giving you the option to just wander in and out as you please. If your patio doors need replacing, Renewal by Andersen windows is the perfect option to have this job done before you start on the rest of the patio. Great new patio doors can only enhance the look of your open space and will add to the effectiveness of whatever style you have chosen.
3 – Traditional Patios
Traditional patios tend to have comfy furniture with cushions and accessories in neutral colors. This can look very classy, which is why it has remained popular for many years. You can introduce some brighter colors with some tinted glass vases, but make sure they are in a safe place if your patio in spring months is exposed to windy weather.
Wooden furniture is usually part of this style, with a couple of sofas and coffee tables being the main pieces. The choice of wood does not matter, as long as it is treated to withstand the extremes of the weather. This can be done quite easily with products made for the purpose that you just coat the wood with. These are available at all good hardware stores. While you are treating any wooden furniture, it is not a bad idea to treat the floor as well if that is made from wood.
4 – A Patio In The Tropics
Step through your patio doors into a tropical paradise. This is easier to achieve than you may think. Have a table as the centerpiece of the area, with a brightly colored tablecloth. Painted chairs, lanterns, and plants that have brightly colored flowers can complete the illusion of being in the tropics.
This is another style where nothing needs to match. You can use any furniture you happen to have sitting around. If it needs sprucing up you can either paint it or cover it with cushions or throws – that is what they would do in the tropics and it works well.
Add a patio heater so you can enjoy the warm vibe all year long!
5 – The Moroccan Way
This may not be the cheapest option but it is a very popular trend this year. You start by replacing your wooden floor with tiles that have a geometric pattern, often in black and white. Once this has been done, it is easy to maintain and keep clean.
Outdoor benches and woven accessories will complement the look, and even an outdoor oven can be a great addition to a Moroccan style patio. Plenty of greenery in the form of plants will finish off a patio that will be great for you to enjoy with your family and friends all summertime long.
6 – Be Bold
The style of your patio is a personal choice, just like the rest of your home. If you like things to stand out then do not be scared to be bold. A few statement pieces of furniture, some large plant urns, and colorful cushions will ensure that your patio is unique and reflects your personality. Whether you want to make it into a dining area, a seating area or to be able to use it for both, being bold with your ideas can be a great way to go.
This can result in a space that feels fresh and modern, the perfect area for socializing or relaxing.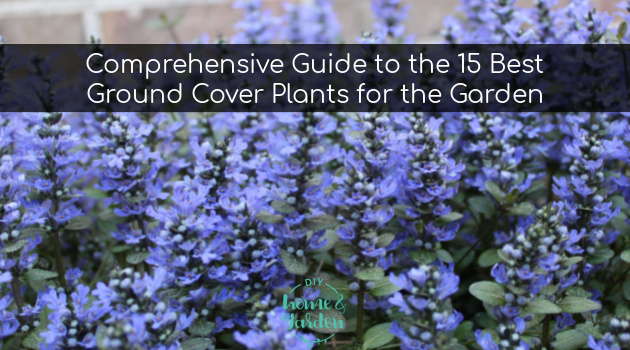 The Takeaway: Get Your Patio Ready for Spring
These are just a few suggestions of how to get your patio ready for the spring and summer. There are, of course, many other styles you may prefer. You could opt for an old English look, an American ranch effect or maybe deck it out like a diner from the 1950s.
The options are endless, but a patio can be like an extra room on your home if you make the most of it and make it an inviting space for people to be in.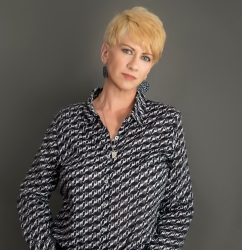 Latest posts by Deborah T
(see all)