It's time to start preparing your property for the warm sunshine of spring.
The harsh winter weather can have such a negative effect on your home if you fail to take steps to protect your property from the wind, rain, snow, and storms that are so common when the temperature begins to drop. This means that when spring finally rolls around your home may be experiencing considerable issues that need a little attention. For the sake of your family's safety as well as your bank account, it's a good idea to figure out a few different ways that you can help to make your home secure and strong after the winter weather. Moreover, it really couldn't be easier to get started today! So, would you like to find out more about how to prepare your property for spring? Then read on to uncover some of the best tips and tricks that you can make the most of now.
Exterior Maintenance
One of the most important steps that you must take to ensure you can protect your property as the sun starts to make an appearance is to carry out some exterior maintenance. There are many features outside of your home that can get damaged, whether this is through general wear and tear or as a result of debris during harsh winds or excessive amounts of rain and snow. Your roof is a key aspect of your home in terms of overall security. Indeed, something as small as a 1 cm hole could allow a leak. Over time, that water slowly seeps through all of your interior walls to bring the structure of your home crashing down.
It's hard for an average homeowner to identify many of the smaller issues that could lead to larger problems, and that's why it's important for you to contact a specialist such as the Steele Restoration group who can offer a quality service to support you in protecting your property. Having an expert on hand to help keep things in check will give you the peace of mind you need to enjoy your family home without any kind of fuss!
Preventative Measures
There are several preventative measures that you can explore which might aid you in your quest to protect your home, and many are easy enough to implement. First of all, if you have any trees or plant life beside your property that hangs close enough to make contact with your home, cut them back and clean them away – during stormy wind and rain these can become heavier and move much faster, potentially causing damage if they are close to a window. They can also encourage leaves and debris to break loose and begin to block the drain pipes that filter water from the roof, which will then encourage pooling which may eventually lead to a large leak.
The Bottom Line: Don't Skip the Steps Needed for Preparing Your Home for Spring
Healing your home after the harsh winter weather has never been so simple when you are able to make the most of the top tips detailed above! Get ready for the warm spring sun to shine down on your property by following these easy steps.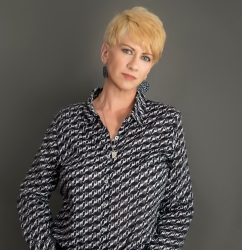 Latest posts by Deborah T
(see all)