When people decide to get into the "DIY lifestyle", they are often extremely excited and gung ho about picking up their first set of tools and heading around the house fixing everything that might need fixing.
Of course, that's a great thing. Because getting involved in DIY really can be an immensely rewarding and fulfilling pastime. Not to mention useful, too.
But if you head into DIY as a hobby, and have a bunch of misconceptions from the outset, you're likely to become quickly disheartened and disillusioned, and you're not doing yourself any favors.
Here are a few mental shifts that you need to make when getting into the DIY lifestyle, to ensure that you get the most out of it possible, and don't experience any nasty surprises.

Realize that you shouldn't actually expect to do it "all" by yourself
When it comes to DIY, in terms of home improvement and repair, the aim is, of course, for you to become as self-reliant and effective as possible.
But it's important to realize that you shouldn't actually expect to do it "all" by yourself. There are certain issues that might develop in the home, and bringing a specialist in is essential for various reasons.
If your roof is in a bad way, bringing in a roof repair company is likely the best option, especially if you don't have a background in roofing. Because it's an easy job to get wrong, and a damaged roof can lead to greater structural damage to the home.
Of course, trying to do complex electrical work can lead to you getting electrocuted and killed. Bringing in the pros is a good idea here, too.

Get comfortable with boredom and frustration, and you'll find satisfaction and contentment on the other side
DIY can be exciting, but it's not always what you might call a "high octane experience."
DIY – much like whittling wood – is the kind of thing that takes patience, the ability to deal with frustration, and the capacity to confront and get "comfortable" with boredom. It's not exactly high-energy in the way that many of us have been trained to expect through video games and modern television.
Understand that when you get into DIY, you're going to be experiencing things in quite a different way than you might in everyday life. On the other side of that potential "boredom" and occasional frustration, though, you'll find plenty of satisfaction and contentment.
Realize that you are developing a new skill, and that getting into DIY will take time and work
You're not going to just watch a couple of tutorial videos on YouTube, buy a book, pick up a few tools at the local shop, and be a DIY master.
If you expect to be a high-level jack of all trades immediately, you're going to become quickly irritated and disheartened.
Instead, realize that you are developing a new skill and that it will take time and work to polish your craft. Take pride in the experience, and enjoy it. Don't be too restless to reach a certain "end point." Getting into DIY should be a fun experience, not drudgery.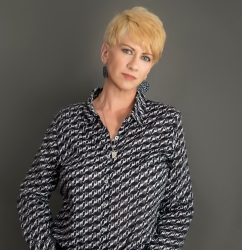 Latest posts by Deborah T
(see all)