Sometimes you must give the outdoor conditions a helping hand. You can bring the heat to your outdoor space by choosing a patio heater (aka garden heater) that offers you the comfort of enjoying your garden on a cool evening. These tend to give off a great level of heat and make sitting outside more possible, even into the autumn. But, before you make your purchase read on to discover how to find the best garden heater for you.
CONSIDERATIONS WHEN CHOOSING A PATIO HEATER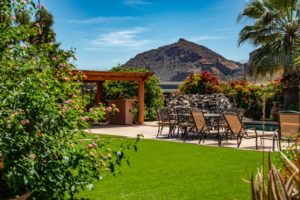 1 – DETERMINE THE TYPE OF HEATER
First and foremost you will need to determine the type of patio heater you want to buy. Freestanding garden heaters tend to be the most popular. This is because they are highly mobile. Therefore, you can move them at will. This allows you to place them in any area, providing the most heat for everyone outside at any given time.
If you are looking for a heater that is on a smaller scale then you can buy one that has been manufactured for tables, search for tabletop patio heaters. There are other options, such as hanging heaters that mount from the wall. However, the two previous types mentioned are definitely the most popular. It all depends on practicality and how big you want the heater to be. You need to find the right balance between the best utilization of your outdoor space whilst still having a great level of heat.
It is also worth considering the style of the patio heater you are going to buy. After all, a garden heater marks quite a substantial investment. Therefore, you want it to be something that enhances the look of your outdoor space rather than diminishes it. This is even more so the case if you are going to buy a freestanding heater as these are more dominating in appearance because of their large size. If you have a look online then you will be able to see the wealth of diverse designs available today.
Also, consider whether you want a model you'll fuel with gas (natural gas or propane) or electric. You have many options!
2 – HOW EFFECTIVE IS THE HEAT OUTPUT OF THE PATIO HEATER?
And, don't forget to contemplate the level of heat output. Obviously, this is impossible to determine while shopping on the internet or in-store. Nevertheless, you should be able to get a feel for whether the product does what it says on the tin. Good garden heaters usually come with a thermostat to permit you full control over the temperature settings. This means you can lessen or increase the level of heat being outputted from the device.
Not sure about all that? Before you spend your money, check out online patio heater reviews to educate yourself before you purchase.
3 – SAFETY FEATURES
And last but not least, consider safety when choosing a patio heater. You need to make sure that the heater you select is waterproof. All garden heaters should be. However, you would not believe how many people purchase a standard heater believing it to be suitable for the patio. Never assume, you need to be certain. After all, if the heater you buy is not waterproof you could end up in trouble when the weather changes and the rain begins to fall.
You also need to make sure heating and cooling repairs are easy to come by for your make and model of heater. This will keep your unit in safe working condition for many years.
FINAL THOUGHTS ON CHOOSING A PATIO HEATER
A patio heater provides a wealth of benefits. It can keep you warm during the cool evening and allows you to get the most out of your garden when the summer arrives. If you take note of the tips mentioned in this article then you should have no problem choosing a patio heater that suits you. Just be mindful of settling on a model that seems too cheap because you don't want to end up suffering a lack of quality.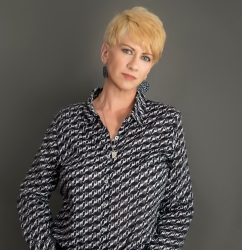 Latest posts by Deborah T
(see all)