Home maintenance can be a time killer. However, all smart homeowners know the importance of keeping the home in perfect condition. Performing these tasks protects investment in our home and our personal safety. Added bonus–you'll keep your home looking gorgeous! Today, we are sharing home exterior hacks for tackling those necessary jobs that keep your home in peak condition.
Some of these home maintenance tips require an investment that will pay you back in time; others will require good old elbow grease and hard work. All of them are needed to make your home safe and in tip-top shape.
5 HOME EXTERIOR HACKS
1 – Install Gutter Guards
If you own your home, then you know that it's important to clean your gutters every 6 months. This keeps the water flowing away from your home to avoid damage to your foundation and roof. But who really wants to do this messy job? Nobody, really!
Make gutter cleaning a breeze by inserting gutter guards into your gutters. It takes literally minutes to install because you order it cut to length. You lie it into the gutters and it will block out the majority of leaves. You'll still need to check things over as scheduled, but you'll cut the cleaning time down.
2 – Upgrade Your Windows
If you have wooden windows, you know the challenges. About once a year, you need to pull our old caulking, scrape, and paint or water seal to keep them in good condition. You can avoid this messy and time-consuming job with an investment in vinyl replacement windows.
While you'll spend a pretty penny, they are maintenance-free! Plus, you'll most likely decrease your energy consumption, block out intrusive outside noises, and enhance the beauty of your home.
This is one of those home exterior hacks that we avoid–thanks to the great expense. However, the windows will last you for a couple of decades, once installed. It's a job that you'll call a "once and done."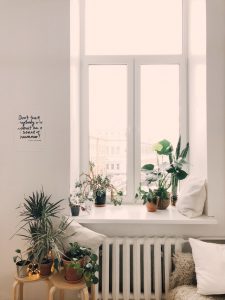 3 – Trim Your Trees and Shrubs
You should regularly inspect and trim back your trees and shrubs. Trees and shrubs should never touch your home. Here is why.
They hold moisture that can attract bugs. You definitely don't want those critters making their way into your home!
Stormy weather such as ice storms, high winds, or lightning can cause trees to scrape against your shingles damaging them or causing them to lift and cause a leaky roof. Worse yet, limbs can break and fall onto your home in a severe storm causing you bodily harm.
Shrubs and trees around windows or doorways create a perfect set up for a burglar. Thieves can break into your home, even in broad daylight, when they have enough cover to camouflage themselves. So, keeping them from overtaking your home creates a safer home.
This can be a DIY project with zero investment if you have a helper, a few tools, and a strong back. Or, call in Local Tree Experts if you need help.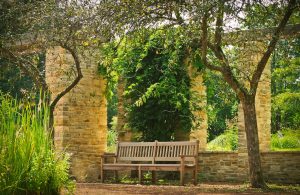 4 – All Hands on Deck!
Your backyard deck can serve you for many years when you properly maintain it. Whether it's stained or painted, give it a good, fresh coat every two years.
When you first stain your deck, it looks really good. After a surprisingly short while, the constant attack of UV rays, bird droppings, the wear acidity of rainfall, and other environmental factors begin to take their toll.
Freshening up with paint, stain, or water sealing every year not only makes it look great again. Indeed, it also renews that layer of protection that it so badly needs.
5 – Clear Your Dryer Vent
A properly installed clothes dryer vents to the outside of your home. Twice a year, you should be doing two things.
Clean the lint from the exhaust line. Lint buildup is dangerous and can cause a dryer fire. Spend about $25 at a hardware store on the kit to do this yourself.
Inspect the cover on the outside of the home. There is usually a wire mesh filter and a cover. Make sure these are still intact so that rodents can't enter your home. The wire mesh can deteriorate over time, creating an entry point for mice and bugs. Replace it if needed.
When you spend time executing these much-needed home maintenance tips, you will make your home more efficient. More importantly, an investment of time doing these jobs is an important investment in your own safety.
Want details on how to handle clearing the dryer vent? We did an entire post about it, so you can click here!
The Bottom Line on Following These Home Exterior Hacks
Following these home exterior tips can save you money in the long term scheme of things. More importantly, they add to your level of enjoyment of your yard and ensure safety. Have a happy DIY day!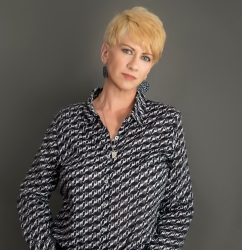 Latest posts by Deborah T
(see all)