Cooler temperatures don't have to mean less time spent on your patio. Here are patio upgrades you can make to fully enjoy your outdoor living space during the cold months.
1 – Install a fireplace or an electric heater
A heating system will add to the allure of your patio during the cold months. Install elegant but large fireplaces or you can settle for easy-to-maintain electric heating systems.
An outdoor fireplace installation will cost anywhere between $1,500 and $20,000. Pre-fabricated and unfinished models are cheaper, costing between $1,500 and $9,000. Customized fireplaces can cost between $8,000 and $20,000.
A fire pit can also supplement your electric heater, and these heat sources can help you create an alfresco lounge space. Fire pits look fantastic when you arrange outdoor sofas around them. A standard fire pit works like a conventional campfire. Get one of these heaters if you are looking for a cozy light source to spend your evening outdoors during colder seasons. For safety, you must use this option several feet away from the house, please see the manufacturer's guidance on this.
Electric heating systems don't produce flames, toxic smoke, or greenhouse gases. Likewise, running them can be less costly than gas or propane. Electric heating options include infrared and radiant heaters, mounted heaters, and commercial-grade heaters. Smaller heating units can cost from $600, while bigger units can cost from $1,500.
To help you decide what kind of heater you should get for your patio upgrade, take a look at this very insightful piece.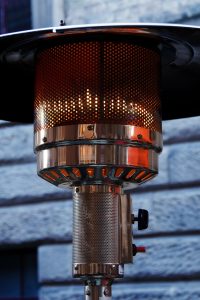 2 – Provide blankets and warm furniture
Throw blankets make a smart addition to your patio. Store them inside decorative baskets on your screened porch and bring them out when you're spending the evening outdoors. Also, rattan patio furniture is a perfect choice for cold weather.
Make sure to not leave blankets and other sensitive textiles outdoors for a long time because they can attract mold, mildew, and pests.
3 – Enclose your patio
Enclosing your patio would require a bit more money, but you will add an entire room of usable space to your home. Depending on your budget, you can either choose plastic or glass for the walls, which will provide a clear view of the outside.
An average patio enclosure can cost anywhere from $8,000 to $24,000. Patio enclosure types include full, partial or sunroom.
Full enclosure ($20,000 and above) – The foundation, walls, windows, doors, and the roof will be made from scratch. This can be built either onto your home or separate from it.
Partial enclosure ($5,000 to $10,000) – Partial enclosures are perfect for those who want to leave some space exposed to the outside. You can add simple screens to enclose the doors and windows.
Sunroom ($15,000 to $22,000) – Sunrooms are an effective way to add more living space and natural light to your home.
To achieve maximum comfort, warm the area with heaters or a split heat pump, or connect the room to your home's main heating system.
4 – Install a hot tub
A hot cedar tub will quickly warm you up and relax sore muscles. Hot tub therapy has been used for centuries for its amazing health benefits, including:
Better sleep – A study found that taking a hot bath 90 minutes before bed can help people fall asleep more quickly.
Detoxification – A hot bath will raise your body temperature, causing you to sweat out toxins. It will also promote better blood flow.
Stress relief – A hot bath is known to decrease mental and physical stress while also easing feelings of anxiety.
The Takeaway: You can enjoy your patio year-round with a little preparation
You can enjoy time in your patio even in the cold months. Just provide adequate heating and add cozy blankets, and you should be feeling warm all year round.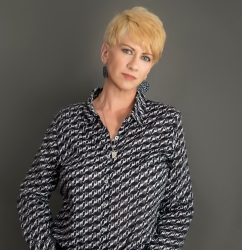 Latest posts by Deborah T
(see all)