Don't let buying a hose reel put you into a kink! While there are so many options available online today, we will give you a close up look at some of the best buys on this product out there.
Arming yourself with good information before you spend your money is always a wise idea. That statement is even true when investing in something as mundane as a hose reel. We will break down the pros and cons of some fantastic products and also share the low-down on what to look for when you begin shopping.
Why Every Gardener Needs a Hose Reel
If you garden, a hose reel can make your life easier. Let's paint a picture.
You're all set to water your plants. You dragged the hose out to the furthest away point in your yard and set up your garden sprinkler. Then, you traipse back to the water supply and open up the valve. Unfortunately, the water supply doesn't reach the sprinkler because there's a knot in the hose. Or, even worse, you put it away haphazardly, and the hose split.
This product can help with that.
Benefits of using a hose reel:
Neater appearance outside of your home
Convenient set up when you need to water your plants or wash your care
Roll away your water hose after use to eliminate trip hazards
Protects your hose from damage
Now that we know why you need to invest in this garden equipment, let's jump to our product summaries.
Without further ado, let's look at the best hose reel products on Amazon.
1) Suncast Aquawinder 125' Wicker Garden Hose Reel
Pros
Self-Retractable Using Water Pressure
As self-explanatory as its name is, the Suncast Aquawinder Wicker Garden Hose Reel is a self-retractable hose that uses water pressure to rewind the hose. Since it is not dependent on manual or electrical power, it might be ideal for homeowners. You can place it in the corner of your garden in case you do not have a garage as it does not take up much space or adds to the clutter.
Durable and Weather-Resistant
The wicker effect box is durable and sturdy as it is made up of resin that can withstand all types of temperatures. As it is fully enclosed, it houses the garden hose reel within its compartment and offers long-lasting protection from the environment, and storage whenever needed.
Its wicker design also has an impressive yet straightforward decorative appeal that can complement any outdoor furniture.
Smart Trak Wind-up Mechanism
The wicker box can house at least 125 feet of 5/8 inch standard vinyl hose that winds up quickly without getting tangled. This simple wind-up mechanism, also known as the Smart Trak technology, is essentially an automatic, retracting hose guide that ensures the longevity of your garden hose.
Cons
You have to get your hose separately.
Portability is out of the question!
2) Suncast Powerwind 12 Volt Automatic Hose Reel
Pros
The Suncast Powerwind 12 Volt Automatic Hose Reel is driven by a motor that ensures a hassle-free rewinding operation. There is a pedal on the storage box that you can push with your feet. Once you push the pedal, the motor gets into motion and rewinds the hose reel into storage with the utmost convenience.
The Suncast Powerwind uses 12 V batteries that are rechargeable and can give the user at least 20 active uses. It also comes with a charger and an extra pair of rechargeable batteries, which you can set aside if your motor runs out– hallelujah! While the cells will still be good to go if they remain inside the box, we think it is better to take them out if you are not using the machine frequently.
Storage Box for Protection
The Suncast Powerwind consists of a rust-free, weather-resistant, and high-quality box that houses and protects your garden hose from harsh environmental conditions. Plus, the storage box has an additional tilt-out box that can store small gardening tools or supplies in case you are out of space.
The Smart Trak Hose guide is a kink-free service that makes sure your garden hose reel does not get tangled while it is rewinding itself into storage. The storage box can house up to 100 sq. ft. of standard vinyl hose, which you might have to purchase separately.
Ideal for People with Joint Disabilities
We think the Suncast Powerwind is exceptionally useful for the elderly who aim to pursue a gardening hobby instead of sitting idle at home. Since you have to push the lever with your feet instead of bending over or breaking a sweat, this self-retracting garden hose reel can aid in your gardening hobby.
Cons
It does not include the hose with the storage box.
Not ideal for gardeners seeking portability
3) Hoselink Retractable Hose Reel
Pros
Wall-Mounting Unit for Better Storage!
The Hoselink Retractable Hose Reel consists of a wall-mounted unit that can take care of your storage worries while gardening. Mount the retractable hose unit on the wall and simply make use of the high-quality spring hose for watering your garden!
Secure Hose-Locking Mechanism
The Hoselink Retractable Hose Reel consists of two connectors, one of which can easily fit into the faucet of your water supply. The hose reel has a 'stop anywhere' locking and a kink-free mechanism that allows you to use the garden hose to your desired length without unraveling it completely.
The wall unit makes use of an automated rewind system that activates when you slightly retract it by moving backward. The moment you start walking back, the self-layering automated rewind system acknowledges the command and coils the hose neatly within the wall unit.
Spray Gun and Hose Included!
The Hoselink Retractable Hose Reel comes complete with a lead-free wall-mounting assembly unit, a spring 82 ft. Hose reel that is secured by durable brass ends, a 6.5 ft. Leader hose and a 7-function spray gun for watering your woes away!
Highly Flexible and Durable
The garden hose reel consists of a 180-degree wall bracket that allows it to revolve in any direction with improved flexibility.
Cons
You might have to buy a new wall-mounting system if the garden hose reel breaks down as its parts cannot be replaced.
4) Goodyear Water Reel Polymer Hybrid Hose
Pros
Heavy Duty and Weather-Resistant Wall-Mounting Unit
The Goodyear Retractable Air/Water Hose Reel consists of an enclosed wall-mounting unit that is designed with an impact-resistant and lightweight case made up of polypropylene. Polymer, Rubber, and PVC maximize the longevity of the hose by protecting it against any leaks or harsh weather exposure.
Safety, Storage, and Portability
You can mount the garden hose reel unit at an angle of 180 degrees with the help of the swivel brackets on a hard surface such as a wall or even the floor or ceiling! The swivel brackets consist of safe bolts that ensure maximum flexibility as well as enhances practicality.
Automatic Rewinding System
The unit consists of a spring that connects to a 50 ft. Long garden hose housed inside. The spring allows you to retract the garden hose reel without kinking or tangling any part of its length.
Smart Hose-Latching System
The Smart hose-latching system stops the hose in its tracks, allowing you to use a limited length of the garden hose as per your usage. Plus, with the locks in position, there is practically no way the garden hose will get damaged and cause leaks.
The Goodyear Retractable Air/Water Hose Reel is approved by OSHA, ISO, and RoHS for quality and safety assurance. These inch hoses are ideal for ergonomic, residential, and industrial usage.
Cons
Might leak with excessive use.
No spray gun included.
Installation is a bit tricky
5) Liberty Multipurpose Garden Hose Reel
Pros
Industrial Strength Garden Hose Reel Unit
The Liberty Multipurpose Garden Hose Reel consists of a free-standing unit that you can mount on the wall or floor. It allows for higher accessibility. The sturdy base of the unit consists of anti-slip rubber tips that prevent the garden hose reel from losing its balance while you water your yard.
It is made up of industrial-strength 13-gauge steel and coated with weather-resistant powder for higher longevity and protection from rusting. It also comes with a 10-year warranty that can make up for the damages to the hose inlet or the sturdiness of the unit itself. Since it is rust-free, it ensures maximum protection during harsh weather conditions.
Maximum Storage of Hose Reel
The unit consists of a 5 ft. Long, leak-proof, inlet/leader hose that is made up of die-cast aluminum. While the garden hose is not included with the unit, you can store up to 200 ft. of 5/8′ thick garden hose reel around the swivel.
Cons
The Liberty Multipurpose Garden Hose Reel is not practical for portable usage. Without the garden hose reel, it weighs up to 20 pounds, which might make installation difficult. But, you can remove the garden hose reel before placing it on the floor so that it does not become more substantial than it already is.
6) RL Flo-Master 65HR8 Retractable Hose Reel, 65 Feet, Brown
Easy-to-assemble Wall-Mounting Unit
The RL Flo-Master Retractable Hose Reel allows smooth operation and handling, thanks to the 180-degree swivel brackets that come with the unit. The brackets ensure 180-degree swivel so that you can master the garden hose in any direction. Assembly of the entire unit is practically easy as the package consists of hardware required for installation and accessible bracket alignment.
As the brackets are detachable from the unit, you are not liable to keep them with your garden hose reel at all times. Plus, removing the brackets from the garden hose reel also accounts for better longevity and protection against weather conditions.
The garden hose reel unit consists of an ergonomic grip handle that facilitates portability and easy handling. You can remove the garden hose reel from the mounting brackets and carry it around your garden. The unit also consists of an 8-pattern spray gun that allows you to play around with the nozzle and spray your plants with water as much you want.
Cons
Many users have complained about the cheap material of the unit. Since it is made up of plastic, cracks leakage from the user is not an uncommon complaint.
7) MrLifeHack Garden Expandable Solid Brass Hose
Pros
Highly Durable Garden Hoses
Traditional garden hoses are bound to burst, crack open, and leak easily. MrLifeHack uses brass and rubber to manufacture what we consider the industry's high-quality garden hoses. The garden hose is also insulated with a triple layer of core latex in order to guarantee a leakage-proof water connection. In addition, the garden hoses also consist of high-quality fiber in order to maintain their longevity and durability.
MrLifeHack Garden Expandable Solid Brass Hoses are quite flexible and extendable for usage over a wide surface area. You can house it in your garage and simply connect it to your water supply with the help of a couple of hose connectors whenever needed. The design is extremely lightweight, making it relatively compact and accessible for you to walk around with the garden hose train.
No Disruption in Water Flow
The garden hose comes with an 8-pattern nozzle that you can use for spraying at your plants in your garden. You can use the garden hose for washing your car in the driveway or for irrigation purposes as well!
The best part about this collapsible garden hose is that it comes with a lifetime warranty and offers smooth maintenance throughout its usage.
Cons
A couple of users have pointed out leakage despite the world-class, brass-fitting system of the garden hose.
Other times, reviewers reported it as relatively annoying to keep the nozzle on the device during usage.
8) Suncast Hosemobile Garden Hose Reel Cart
Pros
As compared to the Liberty Multipurpose Garden hose, the Suncast Hosemobile Garden Hose Reel Cart is lightweight as it weighs only 12 pounds. Ideally, it is lightweight and compact because it is made up of good quality plastic and not hard metal.
The Suncast Hosemobile Garden Hose Reel features a cartwheel with a pair of 6-inch thick wheels at the back. You can push the cartwheel on flat surfaces such as pavements or also on grass as its stable design can hold the cartwheel steady adequately. Plus, with the top handle, you can easily tilt the cartwheel and drag it by pulling it across flat surfaces.
The plastic also protects it from corrosion and rust that is relatively common with freestanding metal carts. Despite its stable and sturdy design, the Suncast Hosemobile Cartwheel comes with a three-year warranty!
The Easylink Water System helps to prevent water leakage by securing the connection between the garden hose reel and the inlet hose. It also makes manual retraction of the garden hose coil relatively simple.
Cons
It can house up to 175 ft. of garden hose reel, which might limit its mobility. But, you can always extend the garden hose so that you can move the cart around quickly. It is better if you narrow the length of your garden hose down to 100 or 150 ft. So that mobility is not an issue. Also, you will have to get your hose.
9) Rolio Expandable Hose Garden Spray Reel
Pros
The Rolio Expandable Hose Garden Spray Reel features a simple holder with a carry handle that allows you to travel with the kit anywhere you like without any hassle! Apart from ensuring portability and accessibility, the non-slip, the ergonomically designed handle will enable you to hold the kit firmly even if it is wet.
Flexibility and Durability
The garden hose is not only expandable but also the toughest that Rolio has to offer its customers. It is made up of dura flex, which is essentially dual-layered to prevent any leaking hazard. The connectors are specially made up of brass, which ensures no corrosion and rust for longevity purposes. You can expand the hose to around 50 ft. As well as adjust the reel to about 17 ft. to ensure no kinking or tangling during the rewinding process.
The Rolio Expandable Hose Garden Spray Reel consists of a 9-pattern nozzle that makes spraying fun! Plus, the nozzle contains valves that can regulate the water pressure as required.
Cons
Its durability is slightly challenged over time as the holder can become a bit messier and tangle the reel.
Slightly more expensive than other similar products on the marketplace.
10) The Ames Companies, Inc Hose Ames Wagon
Pros
Huge Garden Hose Capacity
The Inc. Hose Ames Wagon can hold around 400 – 450 ft. of 5/8' thick garden hose, which is ideal for irrigation and industrial purposes.
The base of the wagon is made up of heavy-duty steel so that you can use it for long periods. It also consists of two pairs of tube tires that make traveling easier and take the boring part out of gardening! The hose reels are medium-sized to ensure maximum damage reduction during automatic or manual retraction.
Since the wagon consists of tubed tires, you can push it around as you use the garden hose for watering your yard. But, if you plan on using it from a distance, you can mount it on the wall or ceiling as well. The reel is expandable and ensures no air leakage during extension and retraction.
Cons
The reel might kink due to the rigid rolling system. Otherwise, it is brilliant!
Quality of the garden hose reel might diminish with time.
The Takeaway on Finding the Best Hose Reel
As with most products you find online–or in stores for that matter–you get what you pay for. Plus, you should consider other factors like how much hose you need to hold and where you'll store the unit.
Invest in the best hose reel to suit your specific needs and the best quality you can afford. Then, you will have a product that lasts you for many years.
CONTENT UPDATE 07.26.2021: After much deliberation, I decided on a product not previously included on this list, the Giraffe Tool Wall-Mounted Hose Reel – here's our in-depth review.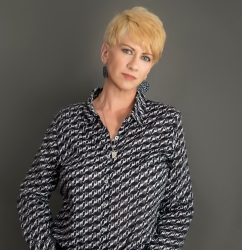 Latest posts by Deborah T
(see all)