I have been very into washi tape for the past few months. I know it's been around for a while, but I never played around with it. Of course, I'm always looking to upcycle items to keep them from being discarded. These 3 cool desk accessories are made from upcycled items and washi tape.
The accessories take just a few minutes to make. Washi tape is so simple, I'm now in love with using it for EVERYTHING. I was a little late to this trend, but I'm on board now!
Take a look.
RELATED POST: Summer Accessories to Brighten Every Room in Your Home
EARBUD ORGANIZER UPCYCLED FROM A PRESCRIPTION PILL BOTTLE
First up is an earbud organizer that I made from an upcycled pill bottle. I hate when my earbuds get tangled up in my tote bag or desk. This prevents that and keeps my desk drawer free of the mess of the cords.
EYEGLASSES CASE MADE FROM A CRYSTAL LIGHT CONTAINER
Next up, I used an empty Crystal Light container to make a hard case for my eyeglasses. Like many 40-somethings, I have several pairs of readers. They tend to get tossed into the desk drawer and later emerge filled with scratches. This protects them to keep them crisp and clear looking.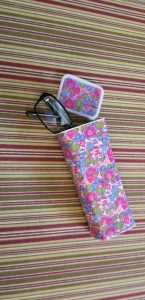 MAGNETIC PEN ORGANIZER CREATED FROM A SPICE TIN
Finally, I used an empty black pepper tin to create a magnetic organizer that I can attach to the side of the file cabinet. It never fails that I can't find pens in the file room at my office, so this solves that problem. Unless my co-workers steal the pens, which is a definite possibility.
I stopped the washi tape and left a gap on the back. I felt like the hot glue would adhere better to the metal tin than the washi tape.
One of these would also be handy on the side of the fridge at my house. I can never find pens in the kitchen!
Each of these projects was so simple. I used the same washi tape to coordinate the look of my office. However, it would also be fun to mix and match! Please let me know if you have any other office accessory ideas from upcycled items.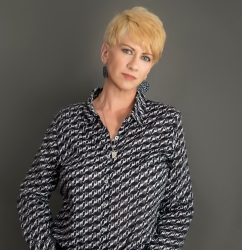 Latest posts by Deborah T
(see all)