Every electrician needs the right set of tools to be efficient and productive, regardless of the type of electric work they do. Technology has become very advanced today, along with the introduction of power tools for DIY electrical work.
The advantage of power tools over traditional tools is that they come in cordless modes, have batteries, and are much more powerful. Data Power Tools is one such destination to find a wide variety of power tools for electricians or DIY enthusiasts. But what exactly are the electrician's power tools? Let's dive into the topic and find out!
Essential Tools for Electricians or DIY Electrical Work
If you are planning on doing electrical work, plan to invest in these items.
Tool #1 – Drill or driver
The most essential tool for an electrician is the drill. You have to drill holes to connect the wires, right? The cordless drill comes in very handy, and these days, you also have different sizes of drillers for different purposes and jobs.
The best among the drills is the new Bosch GBH2-26 Professional SDS Hammer drill. It comes with a rotating brush plate for equal power in both forward and backward rotation and has locking buttons for continuous and fatigue-free work. This drill can be used for extensive and delicate works.
For a handy drill, electricians can go for the Black & Decker 20V drill, which comes with Autosense technology.
Tool #2 – Laser Distance Measurer
When you work with wires, you have to know the best way to measure them and how long they are required for a house or a building. An electrician needs to carry a measuring device, but measuring tapes are out of date.
Now electricians have a laser distance measurer, which is easy to carry and has a powerful class 2 laser to aim the target and measure. All you have to do is press the button and aim it, and the distance automatically gets displayed on the device.
Imex Bullseye 30 Laser Distance Measurer is the best choice as this device gives the highest range of 30 meters and also measures area and cubic volume. It just needs two batteries and will last for almost 5000 measurements.
Tool #2 – Multipurpose Tools
Multipurpose tools reduce the space and energy to carry around the vast number of tools for a job. You may never know what tool you might need at work; hence, a multipurpose tool is a solution for all your needs.
Check out DeWalt XRP 18 volt cordless hammer drill driver kit. The kit comes with batteries, a charger, and a carrying case as it possesses high durability and a long-lasting battery capacity. The device has LED light, superior ergonomics, and a highly efficient motor. It can be detachable and attached with the required device.
Tool #3 – Hand Tool Kit
Every electrician needs to have a basic hand tool kit at all times. Generally, the kit includes screwdrivers, handy electric drills, testers, plugs, and many more, which can vary in size and type.
If you are a professional electrician, check out the new Bosch all-in-one metal hand tool kit, which comes with 108 pieces. The kit includes different types of screwdrivers, socket wrenches, adaptors, handy masonry drills, s-plugs, pliers, hammers, ratchet handle, Allen keys, electric cutter, electric hand saw, torch, wrench, and many more. The electric devices can be charged and have high tensile strength.
Tool #4 – Saw
You will need a saw to cut through your floorboards or the walls to lay down your cables and attach your wires. In those cases, having a handy circular saw helps you with both small and big cutting. You get portable, rechargeable circular saws these days, and one such saw is the Hitachi C9U3 235mm circular saw.
The Hitachi C9U3 comes with a high aluminum base, making it rust-free and more tensile. It comes with 2000W power and long 4m main leads. The saw also has a fitted blower that keeps the dust away, and with the help of an adjustable metal cut line guide, you can maintain the accuracy. The blades are exceptionally precise and make it very handy for heavy electrician work.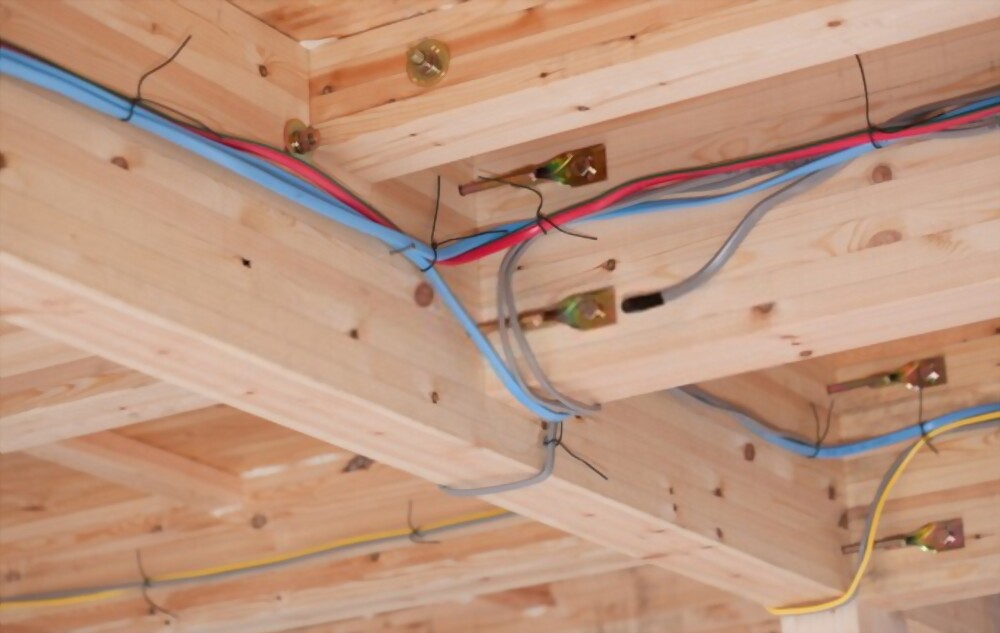 Final Thoughts on the Power Tools for DIY Electrical Work
The power tool industry is booming with growing technology, and there are a wide variety of tools for you to pick from. Being an electrician, carrying a handy all-in-one kit helps you to address the issue faster and more efficiently.
It's better to go for power tools as they either use batteries or can be charged with no hassle of wires during work. Go for prominent brands like Bosch, Hitachi, DeWALT, and Makita for efficient and effortless work experience.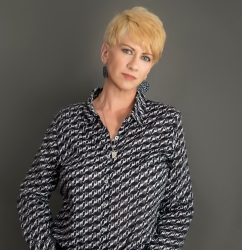 Latest posts by Deborah T
(see all)