A house should always feel comfortable, but how do you achieve that? In this article, we're going to talk about the ways in which you can create a warm, welcoming, and well-designed home.
RELATED POST: A Cohesive Indoor and Outdoor Home Design
Work on the layout of your home.
A big part of creating a warm, welcoming, and well-designed home is creating an organized home. The better the layout of your home, the more spacious and aesthetically pleasing it'll appear. In turn, this will create a more comfortable place for you to live. A cluttered house is a cluttered mind, after all. That's why you should start by getting rid of things you no longer want or need. It'll help you to put the space to better use.
As for your remaining possessions, storing them more sensibly will improve the layout of your home. Put up shelving units on the walls to create additional storage solutions, for example; no more leaving crockery lying around on kitchen surfaces or books lying around on tables.
Storing things under beds and staircases can help to keep messiness at bay too. You can never completely get rid of clutter, but you can arrange it neatly to improve your household appearance.
Add some personal flair to your household.
The best way to make your home feel warm and welcoming is to make it feel like your space. Obviously, it's important that a house is well-designed; as discussed in the previous point, the appearance of your surroundings can massively impact the way you feel. However, there's no point in designing your home without taking your preferences into account. Otherwise, you'll end up with a house that feels like a sleek modern showhome but lacks any personality.
You need to focus on customizing your humble abode. Add some personal flair to your household. Memorabilia such as family photographs, your favorite flowers, and trophies of you and your family's accomplishments are all examples of ways in which you could personalize your home's interior design. Maybe you could get some ornaments of landmarks you all loved on trips to certain destinations or animals that you all love. The point is that your house should reflect the personalities of everyone who lives in it.
Improve the outdoor design of your abode.
You could also create a warm, welcoming, and well-designed home by improving the outdoor design of your abode.
We've talked a lot about the interior of your household, but what about its exterior? After all, you should be able to relax comfortably in your back garden. It's part of your home. You might want to create more privacy in this outdoor space to make it feel homely. Some well-placed panels and shrubbery could help with this.
You should also create a patio area with an awning to shelter you from the elements. That way, you'll have an outdoor lounge from which you can admire the natural elements of your beautiful garden.
Of course, there's more to your outer property than the garden. Think about the practical aspects of your abode's exterior appearance. You might want to seek the help of a roofing specialist. Whether your tiles need to be fixed or your gutters have been in bad shape for years, getting professional assistance could really get everything back up to scratch.
It's not just about keeping everything in working condition; it's about creating a visually impressive household that makes you feel comfortable before you've even stepped through the front door. You should feel warmly invited inside as your car pulls up the driveway at the end of a long day.
Create a bigger home.
We've already talked about putting space in your household to better use through the organization, decluttering, and improving the layout of each room. But that's not actually a way to make your household bigger. That's just a way of tidying the place up. Maybe you should take this renovation a little further and consider a conversion project.
If your house is tidier then your attic, garage, or spare room should be more spacious. That gives you the opportunity to convert any of these spaces into guest bedrooms or family games rooms.
You'd essentially be creating a brand new room for your house. Of course, again, you wouldn't actually be making your house any bigger. You might want to consider building an extension if you want to make that happen.
Whatever route you choose, the point is that creating a bigger home will also create a more warm and welcoming home. And, with the right approach, your spacious home will be a more well-designed home too.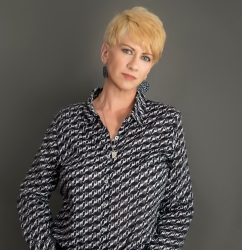 Latest posts by Deborah T
(see all)