It may be hot and sunny at the moment, but we know all too well that this weather won't stick around forever. In a country where multiple seasonal changes can occur in a single day, it's wise to gear your home up for every eventuality. There's every chance of snow in spring and scorching sun in autumn, and if you play your cards right, you can enjoy your home all year-round. Here are some top tips to help you make the most of your home, come rain or shine.
RELATED POST: How to Get Your Home Ready for the Summer
Top Tips for an All Seasons Home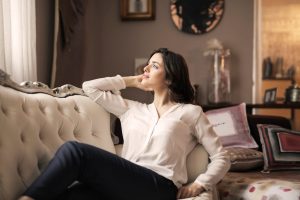 Staying warm in winter and cool in summer
There's a lot to be said for embracing different seasons, but being subjected to continual change can make it difficult to get the temperature right in your home.
One day, you'll be putting the heating on full blast, the next you may be lured into thinking that a heatwave is about to hit. You never really know what's going on with the weather forecast, so it's wise to come up with solutions that are flexible.
If you have a central heating system, it's hugely beneficial to use a thermostat to regulate the temperature of your home, keep heating costs down, and ensure your home is adaptable.
You can set the temperature at a level where you feel comfortable, and your system will work according to this figure. If it's cold outside, and the temperature drops, your radiators will leap into action. If it's hot, your system will stay dormant until the mercury falls again.
More options to keep warm in winter and cool in summer
As temperatures are so unpredictable, it's also a good idea to consider other options to keep you warm or cool at home. Open fires and wood burning stoves are an ideal addition for cozy living rooms and snugs in the winter months.
If you're chilly, you can simply put the fire on, and the temperature of the room will rise instantly. There's a huge wood heater selection available, and you can choose a product that suits the style of your home. The beauty of wood heaters is that they look beautiful even when you're not using them.
If your home tends to get too hot and stuffy during the summer months, you could invest in an air conditioning unit or fit ceiling fans. Fans are a more affordable option, and they require much less maintenance.
If you're considering updating or replacing your windows and doors, it's also worth looking into options that retain heat and block out sunlight, as these adapt to the weather to keep you warm in the winter and cool when it's sunny.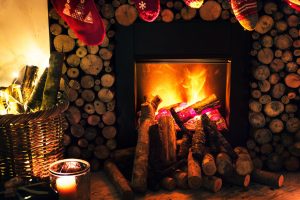 Creating a versatile outdoor space
Many of us love spending time out in the garden. Sadly, our time in the outdoors is often limited by the weather. To combat changeable conditions and increase the amount of time you can spend outside, take some steps to make your garden more versatile.
Take advantage of shady spots and hang a hammock, lay out some floor cushions or place a bench or picnic table to provide respite on sweltering sun-drenched days, or use an awning to create shade. If you're worried about rain, wind or unexpected storms, consider options like retractable awnings, summer houses and garden rooms, gazebos, and pergolas.
You don't have to spend a fortune to create an area that provides shelter from passing showers. Or shade when the sun is beating down. You can also use different parts of the garden for different purposes.
You can chill out with a good book, play with the kids, hang out with friends and family, host parties or hone your horticultural skills simply by sectioning off parts of your outdoor space using garden structures, different materials, and different levels.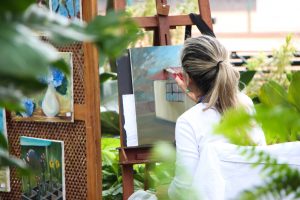 Seasonal design tips
A change in seasons can make you want to try out different trends and embrace varied interior looks. If you don't want to spend a fortune on revamping your home every time sunshine gives way to showers, it's hugely beneficial to learn to accessorize. Switch up your accessories when the weather changes. Doing so allows you to create diverse looks that suit the season.
Think of your home like a capsule wardrobe. You have the staples, for example, neutral walls and kitchen, living room, and bedroom furniture, and you can then mix and match accessories to keep your interiors fresh and interesting.
Consider a living room in the winter. If you have cream walls, you can create a cozy feel with faux fur and knitted cushions, throws, and rugs. Bring out the candles and string lights to add ambiance. Dim the lights, light the fire and cuddle up on the sofa.
As winter turns to spring, you can swap your accessories for cotton cushions. You can also use lightweight bamboo or canvas rugs, vases of fresh flowers and potted plants. Use your accessories to add color. For example, jewel tones and darker shades like grey, royal blue, bottle green and burgundy in the winter. Then use pastels and bright tones of yellow, blue and pink for summer.
Colors for the seasons
Sorbet shades, green, white and blush pink work well for spring. On the other hand, the falling leaves provide a palette of red, brown and burnt orange in autumn. Use different colors and prints and switch light and heavy fabrics. That way, you can try a new trend every season without blowing the budget.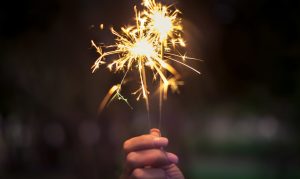 Summary
We're blessed with warm weather at the moment. But before we know it, we'll be huddling under blankets enjoying cozy nights in on the countdown to Christmas. To make the most of your home all-year round, there are some really simple steps you can take. And all of those steps can make your house or flat more versatile.
Use a thermostat to regulate the temperature. Then invest in wood heaters, stoves to keep you warm in the winter. Likewise, invest in ceiling and free-standing fans to keep things cool in the summer.
If you're keen to spend as much time out in the garden, consider adding structures that can both shelter and shade. Also, create distinctive areas to get more out of your outdoor space. When it comes to styling your home, it's wise to embrace the art of accessorizing. With it, you can alter and update your interiors without spending a lot of money.
---
Do you have any other ideas on how to create a home for all seasons? Please share in the comments or hit us up on Facebook!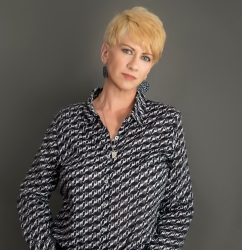 Latest posts by Deborah T
(see all)