Nothing is more inviting than a sunlit backyard with a soft, grassy carpet and an array of colorful flowers. But as the temperatures start to warm up, you will need to make sure your serene backyard is safe for your children and pets. Here's a handy checklist to make sure that you've covered all the crucial areas.
RELATED POST: Beautiful Backyard Ideas To Make Everything Prettier
Pool Safety
According to the Centers for Disease Control and Prevention's Unintentional Drowning fact sheet, drowning is the fifth-leading cause of unintentional injury death in the United States. Moreover, children ages 1 to 4 have the highest drowning rates.
Does your yard have an inground or above-ground pool? That water's pretty irresistible to children and pets, so it's important to include safeguards that keep everyone dry unless it's time to swim.
Install a safety cover: These covers are perfect for wintertime, and you can buy them for above- or inground pools.
Install a pool alarm: One style, an invisible fence, includes perimeter points that you set up at designated areas around your pool. These points create a laser field when breached by a child or animal, triggers an alarm.
The second type of pool alarm is pressure-sensitive and sits on the pool's edge. It includes a tube that extends into the water. When something–a child or a pet–breaks the water's surface, the wave that ripples out hits the tube and triggers an alarm.
Install a gate alarm: If your pool is enclosed by a gate, it's a good idea to include a gate alarm. Gate alarms attach to the gate and emit a magnetic field that, when broken, sounds the alarm.
Other Pool Safety Considerations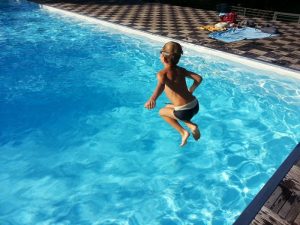 As well as those safeguards, extra safety measures such as maintaining cleanliness and structural integrity of the pool and surrounding areas are also important in keeping your pool safe for children and pets. It is easy as it comes into the winter months to neglect your pool area and allow it to collect unwanted items, debris, dirt and become damaged, resulting in a higher risk of accidents. Kids and pets are the first to spot this kind of area as a fun game.
You can complete many tasks, for example, ensuring the area is clear from obstruction, the pool is drained in winter for closing, cleaned properly in summer before reopening, and a good quality cover remains intact. This reduces the risk of contaminated water and prevents any unwanted accidents that may occur if not maintained to a good level. For some of the more complicated tasks, such as pump installation, replastering a damaged pool surface, and replacing broken liners, there may not be an easy DIY solution. In this case, it is best to hire help from a pool company, so you can be ready to dive back in with confidence as summer approaches.
Poolsafely.gov offers a wealth of other suggestions, tips, and a free Pool Safety Toolkit to anyone who takes the Pool Safely Pledge.
Garden Safety in Your Backyard
What better way to encourage kids to notice the world around them than by encouraging them to explore the garden? Oklahoma State University provides a checklist of reminders to keep you and your family safe. Here are a few basics:
Avoiding poisonous plants: Know what plants are safe for human and animal consumption; remove or place high out of reach any plants that may be dangerous to your child's or pet's health. It's easy to spot a child who's zeroed in on a particular plant. Especially since you're more likely to be outside supervising your kiddo.
But sending the dog out to do his business or stretch his legs carries some risk. If your pup happens to enjoy munching on things that grow, he could easily unintentionally poison himself. The Kennel Club has a list of house and garden plants poisonous to dogs, including azaleas, cyclamen, daffodil bulbs, hyacinth, foxgloves, and daylilies. The website provides a list of poisonous plants to dogs.
Not sure if your pet or child has ingested a poisonous plant? Call Poison Control at 1-800-222-1222 or visit webpoisoncontrol.org.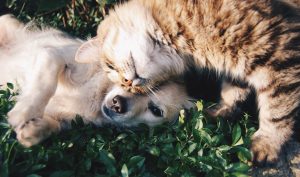 Fence safety: If your garden or yard is enclosed by a perimeter fence, check it at the beginning of each season. Then periodically check during spring, summer, and fall months when you're outside to ensure that it's still sturdy and secure.
Proper tools & chemicals storage: Store any chemicals, fertilizers, mulch, and other garden equipment and projects in a shed or garage, high out of reach.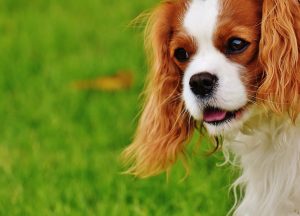 Bug Control
Insects are no laughing matter…for kids or pets. From the itching mosquito bites to the burn on a bee sting, they can put a real damper on all your summer fun!
For natural pest control, fill your garden with plants that repel mosquitoes or add a bat box to entice bats to eat those pests instead.
Call a pest professional to find out how you can safely remove bugs from your yard. Alert them that you have little people and pets playing outside and of any allergies. They will work with you to find the safest product.
Also, learn the correct way to remove ticks from pets and children. Keep tick removal supplies on hand.
Backyard Play Equipment Safety
In a child's imagination, the backyard isn't a yard–rather, it's a pirate ship attacking a hapless merchant. It's a magical world inhabited by fairies and talking critters. It's a battlefield where trainers fight to see whose Pokemon is champion.
Keep your adventurers, your little Ninja warriors, and circus performers safe. Tighten all the bolts, nuts, and other fasteners of play equipment regularly for security. Then anchor swing sets to the ground. Check the trampoline's pads, bolts, and screws for wear and tear. Make sure all the springs are covered, and the net is secure.
Trampoline First is a great resource for proper trampoline care and maintenance.
Provide a safe landing for your gymnasts. The American Academy of Pediatrics recommends surrounding play equipment with a 9-inch deep layer of mulch, wood chips, or rubber matting that extends 6 feet beyond the equipment.
Taking a few precautions ensures everyone's protection. It gives you peace of mind so that you, too, can enjoy your backyard with your children and pets.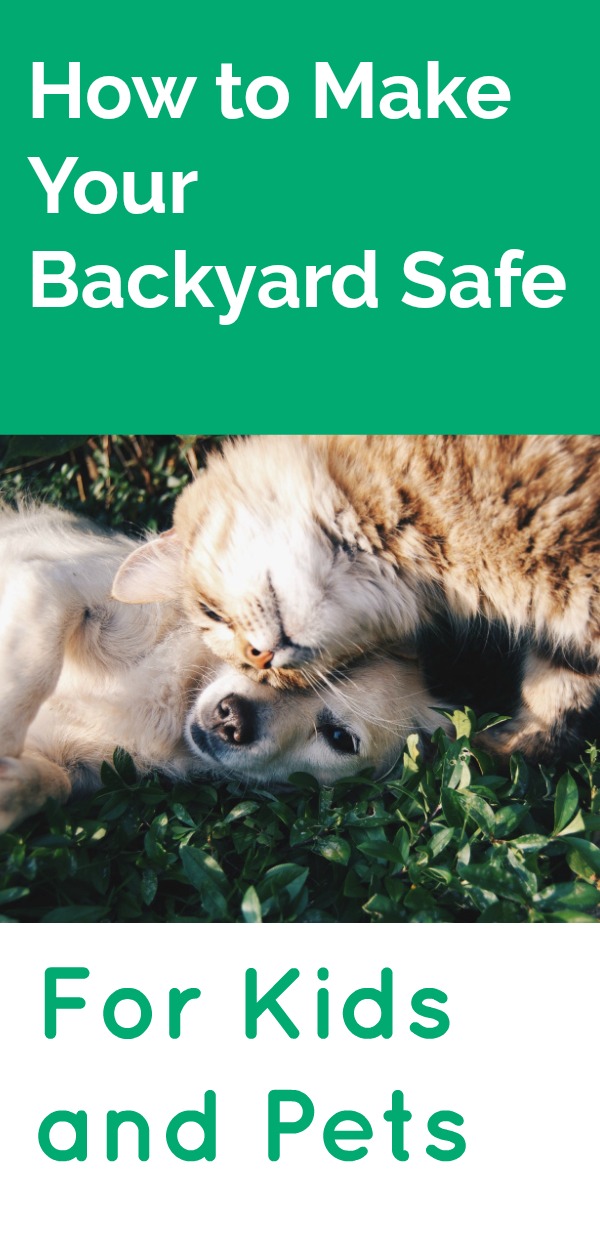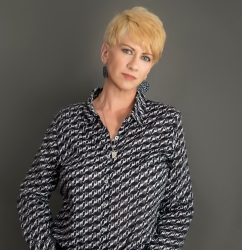 Latest posts by Deborah T
(see all)