Home security has become more important than ever. According to the US Department of Justice, home break-ins, home invasions, and robberies have increased as a result of the current drug abuse epidemic. In fact, 3.7 million home break-ins occurred last year! Take a look at these 6 easy DIYs to make your home more secure and you'll decrease your chances of a robbery.
RELATED POST: Home Security: 4 Easy Ways to Make a Safe Home
These methods are a deterrent because the bad guys like targeting homes that are easy in, easy out. If you make your home more difficult to break into, they may opt for a different house.
This is not a be all and end all. Bad dudes are bad dudes. There's sometimes no rhyme or reason to break-ins. They are committed by people who are not law-abiding so it's difficult for good people like us to "get it."
Take a look at these break-in deterrents.
Add Lighting
Add lighting to your landscaping, especially around windows and entryways. Thieves love to use the dark cover of night to plot their strategy during a nighttime burglary. Attractive landscape lighting is both affordable and easy to install.
In addition, place install floodlights on all four corners of your home. You can add motion sensors or be able to light up your yard at the flip of a switch.
Remove the Hide a Key
If you have a key hidden outside your home, remove it! The common places to hide keys are well-known by thieves, vandals, and even your neighbors. Speaking of your neighbor, you're better off asking them to hold your spare key. Better yet, install a digital door lock so you don't need to worry about keys…just remembering your keypad pin #.
This keyless entry system comes with instructions that Samsung assures us are easy to follow!
Store House Keys Securely
My old home was once broken into by a neighborhood punk. There was no sign of forced entry, but several items were stolen. When he was caught, he confessed to the police that he watched me go out on the back deck with my dog. Then, he came in my open kitchen door and silently snatched a spare house key from the key rack right inside the door. When he saw me leave for work, he came back and used the key to rob me.
Scary that he grabbed that key and I never knew he was in the house! Needless to say, no more keys hanging temptingly right next to the door!
Store Ladders and Tools Away Securely
When you're working on DIY projects, securely store your ladders and tools when you aren't using them. If you get distracted or need to leave in a hurry, you might forget to put them away.
Thieves commonly lurk around and use the homeowner's own tools to ply their evil trade. Don't arm him with break-in tools, or worse a weapon!
Keep Shrubs Around the House Well-Pruned
If you have shrubs around the house, keep them well-pruned and away from windows. Thieves can use dense shrubbery to hide in, even in broad daylight! In addition to the increased security, you'll enjoy the added curb appeal.
Add a Security System
There are so many great security systems on the market today. In addition to monitoring services (which I personally prefer), there are video monitoring systems that send a signal to your smartphone to alert you to stranger danger. You self-install these new video systems and you can hook them up in just a few minutes.
Security systems might also help you get a discount on your homeowner's insurance. Check them out!
While you don't want to be an alarmist, it's always good to be prepared. These DIYs can help protect your home, and most importantly, your family from a break-in. If you have any home security tips, please share them in the comments!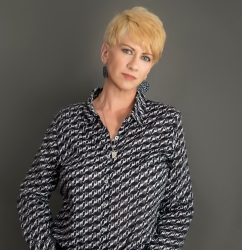 Latest posts by Deborah T
(see all)