If you are yet to get the memo, then do grant me the honor of informing you that 2018 is going to be all about dramatic, bold, and splashy colors. From pale purple shades to richer tones of ultraviolet and the deep hues of oceanside, this year tends to truly toss us out of our comfort zones.
RELATED POST: Red Dead Ahead: Fall and Winter Color Forecast
So, if you're yet to get into the spirit of things, we understand. Seriously, we do. In fact, Deborah wrote a post detailing several helpful ways you can implement the bold ultra-violet trend in your home without ending up over-bearing or chaotic or loud…Yeah, a lot of things can go wrong when decorating with bold colors.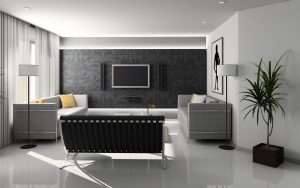 One of the things she talked about was accent walls. An accent wall is a wall in a room that serves as the focal point of decoration. More or less, it's the only wall in the room that features the dominant color of decoration. It is designed in such a way that the eyes are drawn to it once anyone steps into the room. If done right, the accent-wall approach is a surefire way of incorporating this year's bold color schemes in your home.
One little hint: if you're online searching for inspiration, these are also sometimes referred to as focus walls or feature walls.
Okay…I can definitely work with this. Tell me what to do! To effectively create stunning accent walls in your home, these are a few golden rules.
GENERAL RULES:
An accent wall can be either painted or wallpapered a different color than the rest of the room.

It's best to keep the other three walls in the room a neutral gray, beige, or off-white and the accent wall the pop of color.

Keep it simple with an accent wall. It will make it easy to move on to the next hot trend!

Pull the look together by finishing with accent pieces that complement the decor.

Feel free to experiment…after all, rules are made to be broken!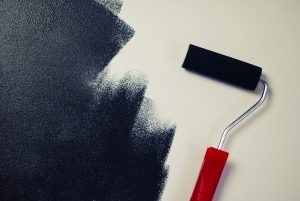 HOW TO CHOOSE WHICH WALL SHOULD BE AN ACCENT WALL:
Here are the simplest ways to choose the perfect wall to accent your space:
Choose the longest wall in a room to create an expansive feeling in the space.

Choose a wall with interesting architectural details like a gorgeous bay window or fireplace to show off this unique detail.

Create one to highlight a unique, large furnishing. This could be something like granny's antique china cabinet or a piano. It could also be the wall the bed is against in a bedroom.

Use vertical stripes to make a low ceiling feel taller and airier.

Choose the wall you first see when a visitor enters the room.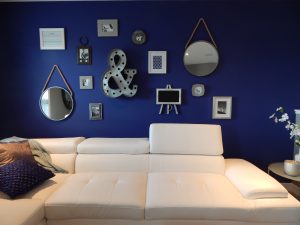 Following these simple rules will have you adding those bold and bright hues in a way that makes an eye-catching statement without making your space overbearing.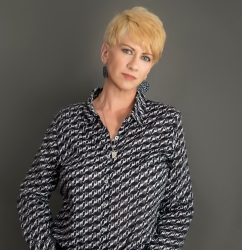 Latest posts by Deborah T
(see all)