Perfect red lips. Let's be honest, ladies! We've all seen that woman with the perfect sexy red lip. But when we try it at home, sometimes our results come out poorly, sending us for the bottle of high test makeup remover.
The red lip is a classic look. When it's done correctly, perfect red lips are sexy. It can look elegant and edgy at the same time. That said, this look can go wrong quickly, making you look outdated and matronly. Think of the little old lady (be honest, you know one) with the lipstick smeared outside her lip line, about halfway to her nostrils.
This guide will show you how to achieve a modern and contemporary red lip that will last for hours. I will forewarn you. I'm an Estee Lauder junkie. I have used both their skincare and their makeup for years. In fact, I have used Estee Lauder products since I was in my 20s. The formulas and colors change with the trends, but the quality is always consistent. Indeed, I attribute my relatively line-free skin to their skincare lineup.
However, you should use the product brand and shade of red that works best with your skin type and tone. I share my picks, but you do you! The technique is what really matters.
Get Perfect Red Lips in Two Minutes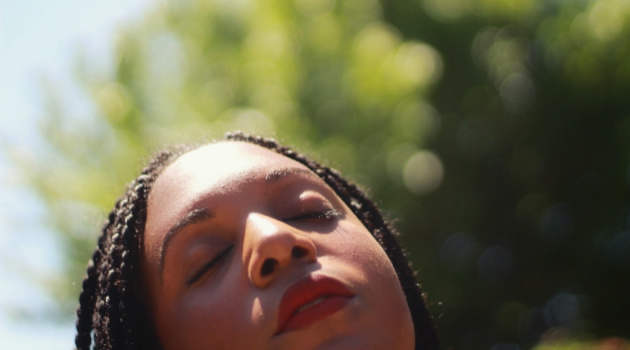 Once you find your ideal red, you'll feel more confident every time you wear it.
Do you think that red might not work for you? Wrong!
Red can be flattering for any skin, but you might found it helpful to experiment with shades at a makeup counter to find what works best for you. Once you find that perfect hue, buy two–this look is classic, chic, and addictive!
Even on days when I don't wear full foundation, I often put on a flick of mascara, BB cream, and a tinted balm or lipstick–I'm always ready for a zoom call to ring in. (Yes, I have been caught on some very rough days!)
Step 1: Protect your lips
Before you begin, your lips should be in prime condition. If you have dry, flaky patches, use this homemade scrub to smooth them out first. If your lips are not flaking, you can begin.
First, coat lips with a good lip balm. I love plain old Burt's Bees from the drugstore. It adds moisture from Vitamin E and absorbs well so your lips won't be too slippery to hold the lipstick.
Step 2: Use a good serum
Apply a line-filling serum outside of your lip line to fill any fine lines and prevent bleeding. I love Estee Lauder's Perfectionist serum to fill in those little fine lines I'm starting to get. After all, lipstick bleeding into those lines makes any woman look far older!
Step 3: Line the lips
Grab your lip liner, ladies! Line to just at the outer edge of the lip line with a very sharp red lip liner. I prefer Estee Lauder's Double Wear lip liner in Red – it is a true red and has fail-proof, long-lasting staying power. Additionally, it has a fantastic lip brush on the opposite end. This is my preferred lip brush when I do makeup for clients. Do not…and this bears repeating…do not line your lips too far outside of the lip line. Moving outside of the lip line is the look of the 1990s and will make this look matronly instead of modern and chic.
Step 4: Use that same lip liner
Now, use the lip liner to color inside the lines you just drew. Coat your whole lip with this lip liner. This gives your lipstick a long-lasting base to help it stay put. Consider it a primer for your lipstick.
Step 5: Grab your lip brush.
Use your favorite lip brush to pick up a lipstick from your tube and apply it to your lips, staying inside that outer line. As I mentioned before, the lipliner I use has a brush on one end, which works very well. However, some people like a separate brush. Your choice.
I really like Urban Decay, in the shade called "F-Bomb." Tacky name, but really an amazing lip color. It's a true red and flatters my own skin tone. Of course, you'll use whatever red is best for your skin tone. Regardless, you can't go wrong with the long-wear and creamy formula of the luxurious formula. Blot on a tissue to remove any excess lipstick. This gives you a nice finish that keeps this a very contemporary and sexy daytime look.
Step 6: Repeat step 5
After you blot this second time, check your teeth to make sure no lip liner or lipstick is stuck to your pearly whites. Perfect red lips are a no-go when red is stuck to your teeth!
Step 7: Evening glam, girl!
If you are heading out for a night on the town, dust a tiny touch of metallic gold eyeshadow to your cupid's bow (the little notch in the top of the upper lip). It adds an intriguing little shimmer that catches the evening lighting. I use the Estee Lauder Bronze Goddess Heat Wave highlighting powder in a chic golden compact when I go for this look.
The Bottom Line on Wearing That Perfect Red Lipstick
Perfect red lips are classic and elegant, regardless of your age, skin tone, or personal style.
Following these steps is not as complicated as it sounds as you're reading this. It is really only a two-minute process. Once you master the techniques to get those perfect red lips, you, too, will be hooked on the red lipstick look.
Want more makeup advice and tips? Check out our guide to avoiding mistakes when you apply your mascara.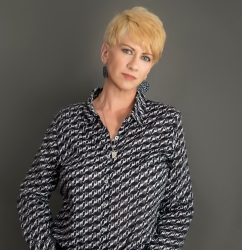 Latest posts by Deborah T
(see all)