Avoid the mascara mistakes that most women make. With some easy application tips, you'll be on your way to younger-looking eyes.
Undoubtedly, mascara is like a magic potion. You can transform your face with just a few flicks. With those few strokes of that magic wand, you go from tired to sassy looking. When used correctly, mascara is magic. But, when used wrong…well. You've seen it!
FIVE OF THE MOST COMMON MASCARA MISTAKES WOMEN MAKE
Avoid these mascara mistakes for a flawless application and sky-high lashes.
1-Pumping the brush
One huge mistake that women around the globe make is pumping the mascara brush in and out of the tube to pick up the product. This can push bacteria from the rim of the tube inside to the product. This bacteria can transfer from the product to your lashes and eyes and leave you with pinkeye, styes, or other bacterial infections.
In addition to the hygiene issue, this method of grabbing mascara picks up too much product. This makes the mascara go onto the lashes clumpy looking. This can be aging looking to women of all ages!
2-Forgetting to prep the eye area
People today are so very busy. When most people have to pick just one product to apply on the fly, mascara is likely to be their go-to makeup. However, before applying mascara, give your under-eye area a gentle little pat of under-eye concealer to hide dark circles.
Choose a formula that's designed for your specific skin type. In other words, choose a non-slip formula if you have oily skin. Or, opt for products that offer rich hydration if you are drier.
After concealing, gently dust the concealer to set it. This ensures that the mascara doesn't transfer onto the slightly wet concealer. Now, my lady, you are ready for your mascara and that wide-awake look that you crave.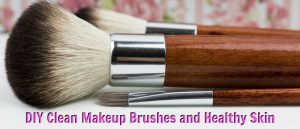 3-Choosing the wrong formula
Do your lashes look clumped together thickly after applying mascara? Does your eye look like it's being attacked by a spider? In either case, you have chosen the wrong formula of mascara!
When you have thick lashes, don't choose a formula that makes them even thicker. Giving the lashes too great a diameter (volume) will cause them to stick together.
This is why you get the clumped-up look. On the other hand, those of you who are blessed with super-long lashes don't need a lengthening formula. Or, you might end up with cartoonishly long lashes.
If you're not sure what formula to use, stop by a department store makeup counter for advice. They can often provide you expert tips and samples.
4-Applying product to the top lashes first
Most people naturally want to apply mascara to the top lashes first, then move to the bottom lashes. This is a mistake. In fact, you should start with the bottom lashes first! Here's why.
When you apply your mascara to the bottom lashes, you need to look down at them while working with the applicator. If you've applied the top mascara first, this can cause bloops as you are blinking while looking down to the lower lashes.
5-Applying too many coats of mascara
Two coats max. That's the rule. Anything above and beyond two coats can cause a nasty and aging raccoon eye look. In addition, extra coats can flake off leaving your blinking and causing your eyes to tear up and blur your mascara.
If you need more dramatic lashes, consider point #3 and change up your mascara formula. Or, turn to eyelash extensions or falsies.
Drug Store vs. Department Store Mascara
The adage warns us that we get what we pay for. With many cosmetic products, that is true. However, there are some excellent drug store brands that offer long, luscious lashes on a budget.
Personally, I am a makeup junkie and stick with my favorite brand, Bare Minerals Love Every Lash. However, I am open to any mascaras, as these other brands save money but still offer fantastic lashes.
Avoid These Mascara Mistakes and Lash On!
Use these points to give yourself the lashes of your dreams. Well-applied mascara will keep your eyes looking brighter and younger for longer, accentuate your eye color, and keep you looking sassy, bright, and bold.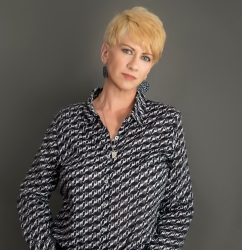 Latest posts by Deborah T
(see all)