Las Vegas. The city's very name conjures images of bright lights and makes you imagine the happy plinking of a slot machine.
Have you been dreaming of a travel to Sin City? Well, then, we say go for it! But, before you book that reservation, there are some things that EVERYONE who travels to Vegas should know. Today, we are sharing some tips for first-time visitors to the city.
29 THINGS YOU SHOULD KNOW BEFORE YOU BOOK A TRIP TO LAS VEGAS
Flex Pass
Get A 3 Night Luxury Hotel Stay In Las Vegas, 3 Nights In Orlando & 5 Nights Luxury Beachfront Resort Accommodations in Cancun, All For Only $399 Per Couple!
And let's go…
1 – The Legal Drinking Age
Don't plan your trip to Sin City as a spring break trip if you are under the age of 21. The legal drinking age throughout the entire State of Nevada is 21 years of age.
The Clark County jail sees it's a fair share of tourists every year–arrests that could be prevented if party-goers had asked about the law. Breaking this law can lead to jail time of up to 6 months and $1000 in fines if you're prosecuted to the fullest extent of the law.
And that's a gamble that is not worth taking.
2 – There's a Curfew on the Strip and Downtown for Minors
Not only can you not drink in Las Vegas if you're underage, but you might also be subject to the city's curfew. The city reserves the best nightlife amenities for those over 18.
So, if you are traveling with teenagers, they may not be present on the Strip from 9 pm to 5 am on weekends, or 10 pm to 5 am on weekdays. I cut through the clutter on the internet about this issue and went straight to the source–the Las Vegas Metropolitan Police Department for clear-cut answers.
Tahiti Village Vegas
Spend 3 Nights In A One Bedroom Suite At The Beautiful Tahiti Village Las Vegas, With 2 Tickets Cirque du Soleil Included, For Only $179!
3 – Downtown Versus The Las Vegas Strip
Speaking of the strip and downtown…
They are two different locations. Moreover, each one has a distinctly different vibe.
Downtown has a more laid-back, relaxed feeling. You'll find plenty of fun things to do, great eats, and gambling. But the atmosphere is decidedly more reminiscent of the earlier days of the city. Think mobsters, Rat Pack, and really cool lounges.
On the other hand, The Strip is all about the glamour. Marquees light the way at night, music pulses from the nightclubs, and lavish buildings beckon you inside for a glimpse of their casino.
Both are really cool to see, but you can form your own opinion when you go.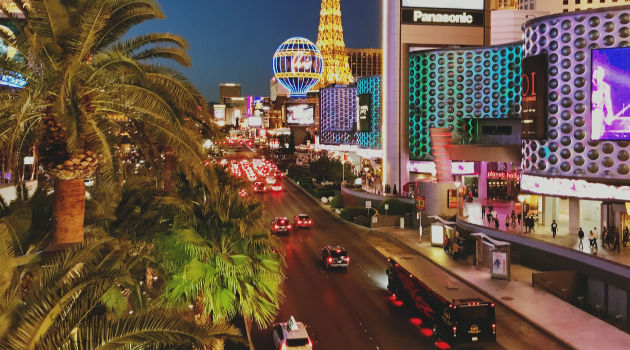 4 – Prostitution is NOT Legal
Ok, here's another bit of misinformation that gets tourists in trouble and gets them picked up by the po-po.
You probably have heard the falsehood. But, let me assure you–prostitution is NOT, I repeat, NOT LEGAL in Las Vegas. If you are unaccompanied, you may hire an escort for companionship only. However, crossing that line into sexcapades can land you in front of the judge.
And, in fact, the LVMPD warns that although escorts without sexual favors are not illegal, it's a dangerous game. Many of those will victimize unwitting tourists. Steer clear, stay safe.
Again, I found this data on the Police Department's website.
5 – Watch Out for the Costumed Characters
The "escorts" are not the only ones who might endanger visitors to Las Vegas. From the airport to the Strip to Downtown, you'll find entertainers strolling the streets in costumes. They offer to pose for a photo with you.
And, who doesn't want to get an awesome Instagram pic of them with a famous character in front of a landmark site? Sounds innocent, right?
Here's the problem. These "characters" do this for a living. They are buskers and will expect a small payment or tip from you. They are generally amenable if they make a few bucks for their time. But, you risk their wrath if you skip out on a tip.
They are generally harmless, just don't forget to pay, or you might find yourself heckled, embarrassed, or even assaulted.
6 – The Las Vegas Cab Drivers
A final group of people who might be less than on the up-and-up in Sin City is the cab drivers. To boost their fares, they will sometimes try to add mileage to passengers by engaging in a scam called "long-hauling."
That term means that they will take the longest route through the city, sometimes adding as much as $10 per fare. Over the course of an evening, that can add up to hundreds of dollars in extra money the rack up off tourists.
So, how do they pick their marks?
When you enter the cab, they very casually ask you if it's your first time visiting the city. When you answer "Yes," then they know you don't know your way around. Then, they take their sweet time getting you to your destination. So, when the cab driver asks you about your previous experience in their city, tell them a little white lie to keep yourself safe.
And if that's not enough, cab drivers will also accept kickbacks from pimps and drug dealers to steer new clientele to them. Don't get involved with any of that–it can quickly spiral out of control.
Westgate Vegas
Spend 3 Nights At The Beautiful Westgate Las Vegas, With A $100 In Casino Chips Included At Check-In, For Only $99!
7 – Free Drinks!
Phew! Now that we got pimps, prostitutes, and people in costumes out of the way, let's dive into some fun things about Las Vegas.
The best casinos want you to feel welcome, and like you want to dig in for the long haul. They lull you into a comfortable space by offering your free drinks served by beautiful, friendly cocktail servers. The servers provide you with world-class customer service that will make you feel like a high-roller (even if you're not!).
So, if you have the money to spend on gambling, be sure to take advantage of that offering. However, don't drink so much that you lose all your money! It's an interesting side effect of getting hammered in Las Vegas.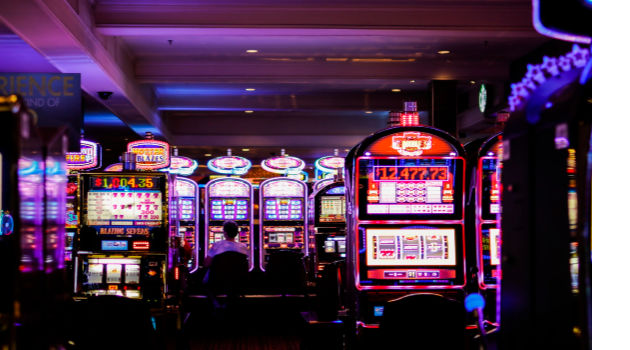 8 – But, Please Tip the Cocktail Servers
I used to be friends with a really cheap girl. She and I would go for margarita night. Except for one thing. She would eat the free nachos and drink water. That's it. Then when the check came, she did the math and decided that 20% of $0 is $0 and never tipped. So embarrassing! I used to overtip the server to compensate. Don't be cheap!
So…
Those free drinks you are receiving at the casinos? You are in Las Vegas on vacation or for a convention. But, these servers do this for a full-time job! They aren't shaving their legs and putting on lipstick to be stiffed for their tip. Tip them, generously, and often, and they will keep the libations flowing and offer you the best customer service you've ever seen.
9 – About Las Vegas Boulevard
Las Vegas Boulevard, aka "The Strip," is H – U – G – E! It is four miles long. The central part of the strip is where you'll find most of the activities and the hottest hotels, restaurants, and dining.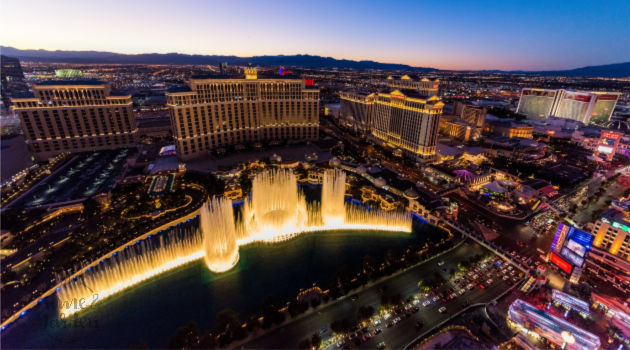 10 – Objects in the Mirror Are NOT Closer Than They Appear
Now that we talked about the enormous size of The Strip let's reveal a small dose of reality.
When you sit home in your bedroom, scrolling through your phone and looking at dots on a map, it seems like everything is close by. However, these hotels are more than your average hotel in size. They are more entertainment complex than your average hotel.
Many of them have attached shopping centers, concert venues, restaurants, clubs, or even amusement parks on their campus. They are sprawling complexes.
So, if you plan to walk from one activity to the next, plan for good walking shoes!
11 – Parking Prices are Sky High
You might be tempted to rent a car when you arrive at McCarran International Airport. Undoubtedly, a car comes with some convenience. However, there's a downside. Parking in Las Vegas is very pricey and hard to come by, as you'll find many cities.
And, your hotel probably does not include free parking–check in advance before you book.
12 – It's Illegal to Hail a Cab in Las Vegas
Many people arrive from big cities like New York and Chicago and get perplexed when cabs don't stop when they hail them.
Well…
That is because it is illegal for cabs to stop and pick up fares from the side of the road in the city.
Most of the hotel complexes have cab stands near their front entrances. The problem is that you might need to wait in line just to get a taxi.
So, install your Uber app before you arrive and book your driver 30 to 45 minutes before you need to leave for your destination.
13 – Ride the Las Vegas Monorail
For a lower price than an Uber or taxi and have a fun experience, ride the Las Vegas Monorail. Its route runs from one end of the strip to the other for a budget-friendly price. The Monorail runs from 7 am until long into the night (depends on the day). Click here to find our current rates or purchase passes.
14 – Locals Loathe The Strip
If you want an authentic Vegas experience and love connecting with locals, you won't find them on the Strip. The hospitality industry is a significant employer in this city. These folks have enough of tourists when they leave work for the day.
So, unless it's a special occasion–like a Bachelor or Bachelorette Party, you won't connect with them there. Instead, they prefer laid-back, neighborhood bars, and hangouts where they can unwind away from the hustle and bustle.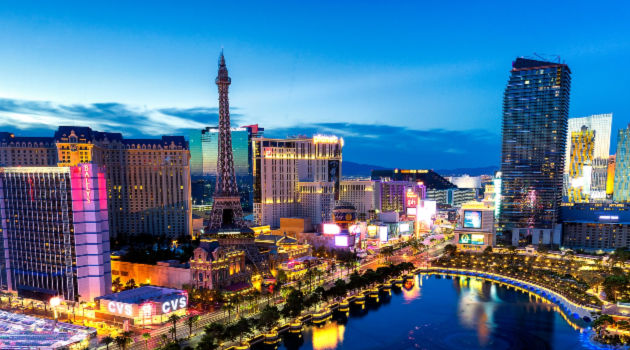 15 – Make Friends with Your Concierge
Okay, you won't likely make friends with local Vegans (yep, that's right). But, here's who you should make it a point to meet–your hotel's concierge.
Everyone who knows the city understands that the Concierges are like the new Godfathers of Las Vegas. They can assist you with booking reservations in restaurants that are always booked solid, find you seats at a show you're dying to see, or help you with VIP passes into the hottest nightclubs.
It's worth spending a few precious moments of your trip chatting up the concierge–if nothing else, he or she can dispense great advice!
16 – Don't Be Shy When You Check In
When you arrive at your hotel, don't be shy about asking for a room upgrade. As previously mentioned, these hotels are massive. If rooms are not booked solid (say for a convention), they might sweeten the pot by offering you a room upgrade.
And those upgraded rooms typically offer more space, better views, and more amenities in general.
Even if they don't have availability, some hotels will appease you with a dining voucher instead. It's all about guest happiness in Las Vegas, and they are trained to be the most hospitable. After all, they want you to come back every year!
17- Be a Player, Play-a!
Needless to say, all of the hotels have casinos. And almost all of those casinos offer "Players Clubs' cards. These programs reward you when you gamble. You will then earn points that you can use for different perks like dining, spas, and even substantial discounts towards your next trip to Sin City.
Even if you don't plan to gamble very much, the perks can add up quickly.
18 – Don't Pay Rack Rate
Also, don't feel like you must pay "rack rate" on anything in Las Vegas. Scour the internet for deals. You can find discounts on practically everything:
Hotels
Eating at nice restaurants
Day trips/tours
Spa and beauty services
Shows and entertainment
Shopping
Keep an open mind and be flexible. You might not score a discount at the finest dining establishments, but the food in Las Vegas is generally excellent everywhere you go!
19 – Don't Miss Catching a Las Vegas Show
There's so much more to Sin City than gambling alone. Indeed, a close second is catching a show. Many hotels–both on and off-strip in Las Vegas, have in-house performers who have long-standing engagements. You can attend a world-class concert, jaw-dropping stunt shows, or illusionists.
These are often big-budget productions with eye-popping moments that you will remember for the rest of your life.
They can be a splurge (depending on which act you want to see), but the memory you take away makes it worth every penny spent.
20 – It Is Eff-ing Hot!
Las Vegas sits in a desert. It's sunny almost every day and has an arid climate. To be clear, it's sweltering most of the year. If you are visiting from June through early September, you can expect triple-digit temps.
You can expect the following daytime average temperatures:
January – 59º
February – 66º
March – 72º
April – 81º
May – 90º
June – 102º
July – 107º
August – 104º
September – 96º
October – 83º
November – 70º
December – 60º
So, summertime travel to Las Vegas is smoking hot. But, it's a fantastic escape in the winter months when much of the nation is gripped in the snow.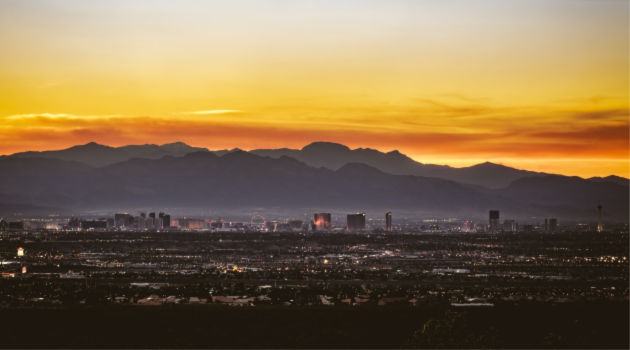 21 – But, Pack Your Favorite Cardigan, Too!
There is another chapter to the story of Las Vegas weather. The chill.
If you travel in the summertime, you will feel like you've stepped into a blast cooler when you enter the indoors. At first, it feels like a sweet, blessed relief. However, you'll feel like you're turning into a human popsicle within minutes. A cardigan will keep you nice and comfortable so you can enjoy your trip.
And there is another reason to pack a sweater. The evening temperatures in the desert can get chilly, even in the summertime!
Here are the evening overnight low averages:
January – 28º
February – 33º
March – 39º
April – 45º
May – 53º
June – 61°
July – 67°
August – 66°
September – 57°
October – 46°
November – 35°
December – 27°
Of course, you should check the local forecast for your arrival a day before your trip to make sure you pack accordingly.
23 – Pack Your Sunscreen
Las Vegas is generally a very sunny place. It's the whole desert thing. Few clouds and even less rainfall means that you'll be spending time out in the sunshine as you see all the sites of the city.
That said, even in the winter months, tourists ruin their vacations by failing to wear sun protection. A sunburn on holiday is a real killjoy–to yourself and your travel companions!
If you forget to pack yours, be sure to purchase some and apply before you head out on any tours.
24 – Tote a Water Bottle
More than one tourist has ended up in the emergency room to be treated for dehydration. Even when the temperatures are not at their peak, the dry region may deplete. Carry along a water bottle and stay hydrated at all times to receive the most pleasure from your dream vacation.
25 – About the Welcome to Fabulous Las Vegas Sign…
Ok, let's not forget to talk briefly about the landmark "Welcome to Fabulous Las Vegas Sign." It's a free attraction, and everyone wants a shot of themselves to post on social media.
So what? You are asking right now.
Know that you are probably going to wait in line for your turn to pose for the perfect selfie. Trust me, it's worth the wait for the keepsake you'll always treasure!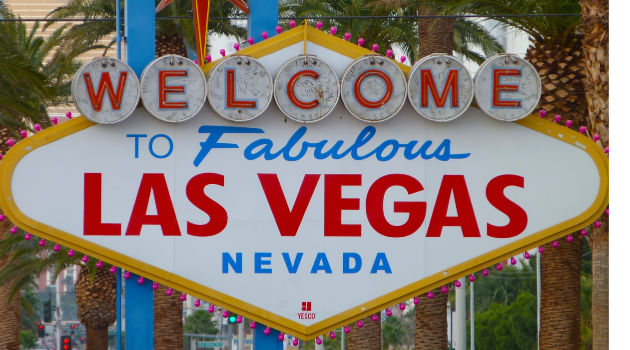 26 – The Land of Celebrity Chefs
Anybody who loves food can't fail to notice that there are gobs of celebrity chef-owned restaurants around Las Vegas.
These are fantastic restaurants. While they might be a little pricier than other options, they are worth it to be able to say you ate at so-and-so's restaurant during your stay.
Some of the celeb chefs established in Las Vegas are:
Emeril Lagasse
Giada DeLaurentis
Michael Symon
Guy Fieri
Guy Savoy
Michael Mina
Bobby Flay
Gordon Ramsay
Wolfgang Puck
Roy Choi
Whether the celebrity chef will be in-house or not when you visit is debatable. But you never know who you may catch a glimpse of in this city.
27 – Evening Dress Codes
During the daytime, Las Vegas is casual and laid back. But the city comes alive at night. The pulse of the town quickens, the lights of the restaurants dim, and the city takes on a sexy vibe.
The attire you wear during the daytime is not acceptable at the best restaurants, bars, or nightclubs in the evening. Some things excluded from those venues are sneakers, shorts, tank tops, and other casual wear. Pack your cute shoes and a sexy outfit, and head out for some FUN while looking your sharpest.
28 – Open Air Cocktails
One thing that surprises visitors is the presence of open-air cocktails, served in plastic novelty cups, along the Las Vegas Strip. These are legal in the plastic containers in which they are served.
But, always illegal: glass containers and public intoxication.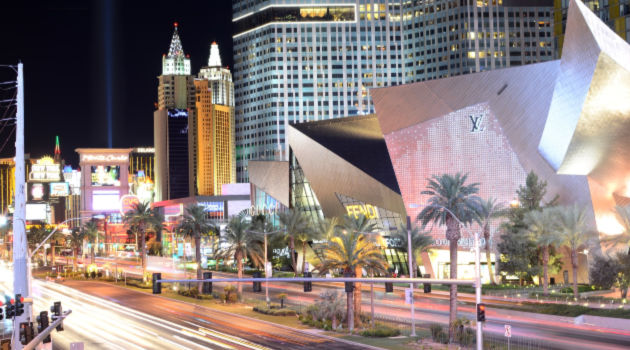 29 – Strapped for Cash? Look for Off-Strip Hotels
If you really want to come to Las Vegas but can't afford to stay on Las Vegas Boulevard, off-strip hotels could be an ideal option for you. You'll pay a fraction of the cost, but you can still walk or catch an Uber to The Strip for entertainment.
Off-strip hotels offer excellent amenities. While they might not be as lavish as their on-strip competitors, you'll find friendly hotels with better pricing. Of course, it will also have the prerequisite casino!
RELATED CONTENT: A Complete Travel Guide to Mexico
The Bottom Line on Booking Your First Trip to Las Vegas
Ok. so some of that information might have sounded a bit scary–nobody wants to head off to vacation and end up hauled off to jail! That's why it's essential to sort out the fact and fiction of travel to any destination before you arrive.
This is a FANTASTIC destination. You'll find so many things to do and cherish the trip forever.
Las Vegas is an incredible destination and has something to suit everyone. The excitement in the air is electric, and the hospitality is world-class. Sin City may leave you breathless, but it certainly won't disappoint you.
---
Disclosure: I am an affiliate with BookVIP. Please know that if you take advantage of the links in this content for a fabulous deal, I will earn a small commission–but there's no added cost for you!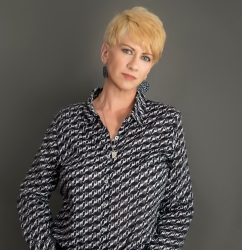 Latest posts by Deborah T
(see all)