Over the weekend, my hubby and I wanted to sit out on the patio and enjoy a pretty, clear but cool, fall evening. We wanted a cocktail to sip as we watched the sun set over the forest behind our home. It was too cold for a traditional cold cocktail, so I fired up the coffee pot, took a look in the liquor cabinet, and played around with what I had on hand. The result of my scrounge through the liquor was Irish American Coffee.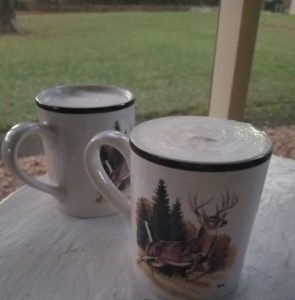 We aren't usually liquor drinkers. I love wine, he drinks beer. I'm more likely to cook with Bulleit Bourbon than to drink it. We keep a few cocktail ingredients on hand for occasions when we are the mood for a good cocktail. Today was one such occasion!
I am calling this my Irish American Coffee cocktail. It combines the traditional Irish flavor or Bailey's Irish Cream with one of America's finest bourbons, Bulleit brand. If I am going to drink bourbon, this is the only one!
Here's what I used to make Irish American Coffee – please note that I am sharing the ingredients measured for one cocktail, not for the batch of 2 in my photo.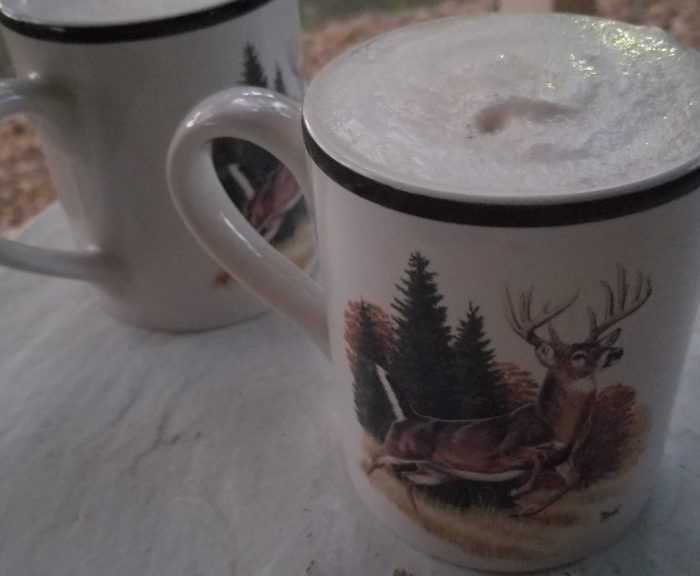 Irish American Coffee Cocktail
Ingredients:
1 oz Bailey's Irish Cream
.5 oz Bulleit Bourbon
6 oz. freshly brewed unflavored hot coffee
Vanilla Almond Milk (for frothing)
Brew hot coffee, I made a half-pot to make two of these. I used decaf so I wouldn't bounce off the walls all night long. You can use whatever unflavored coffee you prefer.
Pour the Bailey's Irish Cream and the Bulleit Bourbon into a 10 oz coffee mug.
Add 6 oz. hot coffee over the spirits, and stir well.
Froth about 1/2 cup of Vanilla Almond Milk. I use this:
Note: the almond milk adds a slightly nutty flavor that's amazing paired with the woody notes of the Bulleit Bourbon and the sweetness of the Bailey's. I highly recommend trying it, but you can feel free to substitute regular milk.
It would also be fantastic garnished with a sprinkle of nutmeg. However, I wasn't planning this for a blog post so hadn't pre-planned or shopped for recipe ingredients. Sadly, I didn't have any nutmeg on hand. I cannot make this stuff up, y'all!
I hope you enjoy this hot coffee cocktail. We have decided that the Irish American Coffee cocktail is now going to be a weekly wintertime favorite on those cool North Carolina Saturday afternoons.
Please comment to let us know if you try out this recipe!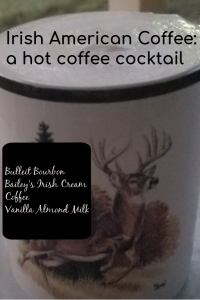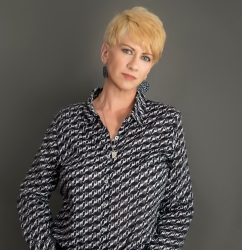 Latest posts by Deborah T
(see all)