Here's the million-dollar question. Is 2019 the year of your garden? Is this time that your garden will stand out among all the others in your neighborhood?
It can be quite amazing to turn our attention to something new that we may have been neglecting in the past. You know those points in life where you see just what is in front of you, waiting to have its potential realized?
We can often feel quite surprised about noticing this for the first time, especially if we have gone without for some time. This might be a new personal style, the fact that old clothing in your wardrobe is now back in fashion, or that your personal writings could have contributed to an excellent website all along if you were simply willing to share them.
Sometimes, things can hit even closer to home, and by that, we mean your actual home. On a cold winter's day, as it is now, you may be looking outside your window and the thought may hit you 'why don't I make something of my garden this year?' This might be spurned from a willingness to entertain this year, the financial justification for doing this, or simply the need to get out and enjoy more fresh air.
While we're still in the midst of winter, now can be a tremendous time to consider developing a wonderful outdoor space, if only you had the confidence to explore it.
With our advice, you will:

Entertain Well

Entertaining guests can be a wonderful thing to do within your four walls. But sometimes you just want to open those french doors fully and allow your guests into the green space of your garden. If the garden isn't well taken care of, it can feel relatively embarrassing to do this.
Simply tidying up the garden after winter can be a good idea, but so can implementing a decking area if your garden is on a slope, or perhaps installing patio if it's relatively flat. This can not only help you extend into a walkable garden path, but give you a platform to place furniture, barbecue equipment, or even something novel and silly like a basketball hoop.
Theming your garden furniture, taking meals outside and affording shade in the form of a parasol can be a great start.
Develop A Feature

A garden feature can give it character. Installing a pond might justify taking care of a few little ducks, implementing a water feature, or perhaps even purchasing Koi fish in the correct cold water housing. Just be sure to utilize the right equipment, such as a Shinmaywa 50cr2.4s pond pump, as this can prevent the need for extensive reparative maintenance down the line.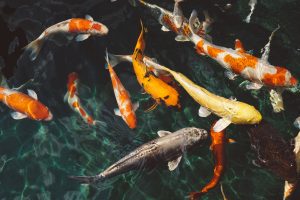 Enjoy Privacy in 2019 (and beyond!)

Planting trees alongside the verge of your property can be a wonderful long-term investment in your home privacy, especially in rural environments where the borders of your green space may not be fully marked. Implementing security fencing can also give you this excellent sense of personal space and freedom. Also, you can prevent pets and small children from leaving the safe confines of your property.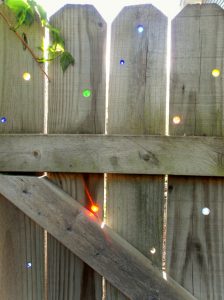 With these tips, your garden is sure to look wonderful before the year 2019 is out.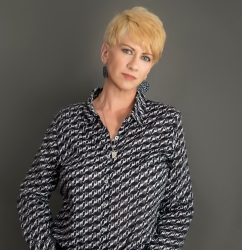 Latest posts by Deborah T
(see all)