Every gardener should have a garden parasol. After all, it is essential that you have some method of protecting yourself from the sun when it is shining. When the sun shows its face most of us like to spend as much time as possible in our gardens.
However, being exposed to the rays for too many hours can cause serious damage and thus you need to have a method of sitting outside in the shade too in order to divide your time up effectively.
Furthermore, a lot of people like to have barbeques and outdoor dinner parties during the summer. Nonetheless, not many people like to eat whilst the sun is beaming on them. Thus, garden parasols offer the perfect solution.
However, the only difficulty arises when it comes to determining what type of garden parasol to buy for your garden. There is a huge selection of garden parasols available on the Internet at present as well as in stores too. And, so narrowing down your search can be a lot tougher than initially imagined. Nevertheless, if you use the following guide then you should have a straightforward and organized way of finding the best outdoor parasol for you.
The different types of garden parasols available
The first thing you need to do is decide what type of garden parasol you are going to purchase. In general, the two types of parasols are differentiated by where the pole is positioned. You can either opt for a garden parasol that has a pole in the center.
Alternatively, there are those that have the pole attached to the side, such as cantilever parasols. Those with the pole located in the center are common and tend to be great when used to go through the middle of a table. You'll find that a cantilever or offset parasol is great because it provides more flexibility with regards to the area that is going to receive the desired shade.
Therefore, you need to think about where you are going to use the parasol and what type would be best suited to this area in particular.
Aside from this, a less common type of parasol is the wall-mounted version. This will be attached to one of your exterior walls and thus will be stretched out to provide the shade needed. Nonetheless, wall mounted garden parasols obviously offer a lesser amount of flexibility in regards to where the shade can be created.
What style of a garden parasol are you going to purchase?
Once you have considered what type of garden parasol you want to buy you should then think about the style. It needs to match in with your landscaping. After all, this is going to be part of your garden and so you want it to look good. This is especially the case when you consider how dominant the parasol can look when it is open.
Thankfully, there is a huge selection of different garden parasols available today and so you can find an extensive selection of different designs. Whilst you may be able to find unique poles and bases, the main scope for style lies within the fabric used to create the shade.
This presents you with the opportunity to add color, life, energy, and personality into your outdoor space. And thus this is definitely something you should take advantage of.
The balancing act between price and quality
Obviously, nobody wants to have to spend extortionate amounts of money on garden parasols. Nevertheless, it is highly recommended that you do not go for the cheapest outdoor parasol you find. After all, this is likely to signify a lack of quality.
You need to ensure your parasol is constructed excellently and that it is made from quality material. The last thing you want is for it to fall over as soon as a bit of wind occurs. Therefore, it is important to be assured of quality first and then narrow down your search based on price afterward.
The Takeaway: You will find many parasol styles to suit your taste and budget
As you can see, there are lots of different factors you need to consider when you are looking for the perfect garden parasol. If you follow all of the tips that have been presented above, you cannot go wrong. You will end up with the perfect parasol for your budget and the style of your garden.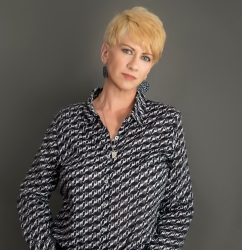 Latest posts by Deborah T
(see all)