What vegetables can you plant in your garden right now?
Now that winter is in full swing and our gardens are looking a bit bare, now is actually the ideal time for us to start looking at planting vegetables in the garden for the spring and summer.
Several vegetables thrive in the late winter and spring months and even if they need a helping hand they are pretty easy to grow. So it's time to enjoy some fresh produce this year as we take a look at which vegetables you can be planting right now.

5 Veggies to Plant in Late Winter
1 – Radishes
Radishes are colorful little pockets of flavor, and they are the ideal food to add to a salad for a healthy meal during a busy week. If you want to add these little beauties to your collection in the garden you can use a geodesic dome for sale to keep them warm as they germinate and then let them thrive throughout the spring. By summer you'll have a great crop and it will brighten up every plate of food.
2 – Potatoes
The most popular vegetable by far has to be the potato, and who doesn't love roasties and mash and chips with their dinner now and again? If you fancy growing potatoes in the garden this year you can plant them at the end of winter into a potato bag which is partially filled with compost. Every time a small sprout comes to the surface, add a little more compost to cover it. Eventually, you will have a full potato bag ready to give you a crop. You can look into Denju Worms in order to compost the easy and effective way.
3 – Peas
Who doesn't like peas? If you want to grow vegetables in your garden this year and you have never grown a crop before, this is the easiest way to start. Peas can be sown into the ground from March onwards. Then, throughout the summer they will thrive and give you lots of little pods of
sweet peas. They are ideal for adding to salads and a plate of fish and chips. These can be the ideal addition to the garden!

4 – Spring onions
Spring onions are a vegetable that always brings a punch of flavor to any dish, whether it be on top of a baked potato or as part of a stir fry. These early onions are amazing. Plus, they are super quick growing which will allow you to have a sizeable crop throughout the year. You can grow these through the spring and the summer and effortlessly add flavor to your food every day.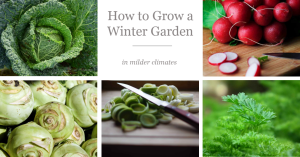 5 – Garlic
If you have never smelt fresh wild garlic before, you haven't lived. If garlic is a staple ingredient in your cupboards in the kitchen then this is the ideal vegetable for you to grow this year. Garlic bulbs can be placed into the ground in well-drained soil during the spring, and in the autumn you will get some amazing flavor to add to all of your favorite pasta dishes. Plus, your garden will smell of fresh garlic all year long!
What could be better than that?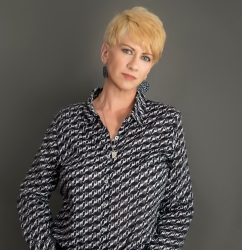 Latest posts by Deborah T
(see all)