A fall garden allows you to harvest home-grown veggies and fruits right through the season.
The beauty of growing your cool-weather veggies is that you feast on nutritious and freshly made salads. This means that you won't put your health at risk by eating the pesticides and preservatives commonly used by commercial growers to ensure that the greens stay fresh for days.
All you've got to do is transform that small yard into a beautiful green garden where you can get your salad veggies anytime you feel like it. After all, daily salads are highly recommended for your health.
No extra space in your yard to do the cultivation? No worries. You can also use a container garden—simply place it in the corner of your patio or a small balcony.
5 Delicious, Easy-to-Grow Salad Greens for a Fall Garden
Here are some quick super salads fixings you can try out from your own fall garden. Fortunately, each of these matures in about sixty days. So what an excellent way to enhance your health!
1 – Kale
Kale is considered one of the most nutrient-dense foods on earth. Therefore, it's a perfect addition to a healthy salad.
Other than the numerous vitamins and health-rich compounds, kales also contain antioxidants. These help to prevent oxidative damage. You obviously don't want to be caught up in this "oxidative damage" thing since it's believed to be one of the leading causes or catalysts of aging and other chronic diseases like cancer.
Therefore, eating freshly home-grown kale salad is an excellent way to ensure the sound state of your health.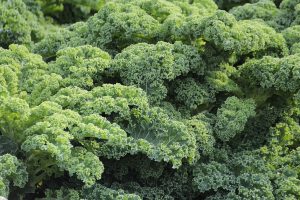 2 – Arugula
Though less famous than kale, arugula also exhibits numerous health benefits, just as kale and broccoli.
Are you a fan of grilled meat? Then having arugula as your salad would be beneficial as it contains chlorophyll that helps block the carcinogenic effects of the heterocyclic amines—which are always produced when grilling is done at high temperatures.
Regular consumption of arugula also helps improve muscle oxygenation, which is very crucial during exercise.
3 – Leaf Lettuce
Leaf lettuce is a quick-growing and easy-to-cultivate vegetable with numerous health benefits, including promoting brain health, boosting heart health, and improving hair and skin health.
The green veggie contains vitamin A and C, plus potassium, which help revitalize your skin while protecting it from UV radiation. It's an ideal salad for those looking to maintain wrinkle-free skin even in their old age.
Its high water content also helps to keep you hydrated and hence improves your general health.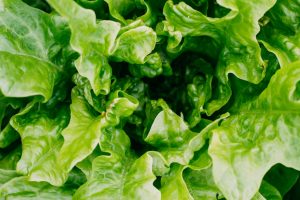 4 – Baby Carrots
Just like the large carrots, baby carrots are also low in calories and rich in nutrients, and hence an ideal snack.
Besides the vitamin A (which enhances good vision) that carrots are widely known for, this crunchy veggie also contains fiber which helps lower your cholesterol level, reducing your chances of developing high blood pressure conditions.
They also contain vitamins K and C, which are crucial concerning the blood clotting process and the boosted immune system. Harvesting these young carrots means you'll be able to harvest a good crop before the days grow too short.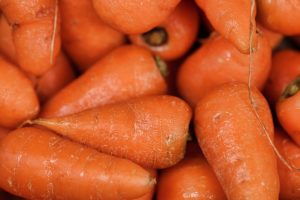 5 – Scallions
Scallions are another of the essential salad ingredients you should consider incorporating in your diet due to the health benefits it carries.
When consumed, scallion produces nitric oxide, which helps decrease blood vessel stiffness and hence reduces your blood pressure. Its fibrinolytic action in the blood vessels helps lower your susceptibility to stroke or peripheral vascular diseases.
They're also very low in calories—which is ideal for facilitating weight loss. Don't forget that they're one of the richest vitamin K sources. This helps them to play a crucial role in your bone health.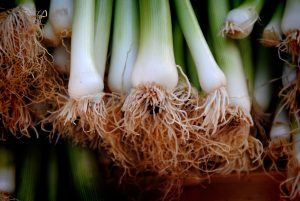 Get Planting!
Good health starts with you taking the initiative of having your own fresh salad garden. Consider these easy-to-cultivate vegetables and have your first bite of fresh and healthy salad in less than sixty days.
What veggies do you love to grow in the fall garden? We'd love to hear from you.