You've got your wardrobe exactly on point, your home is an interior designer's dream so now it's time to turn your attention to your outside living space. As you dream about that warmer weather right around the corner, it's time to start planning outdoor space that reflects everything you hold dear and creating a space that's a little bit of garden heaven.
Curl up with a coffee, your stash of garden magazines and a host of design websites and start plotting how your green feature is going to look. You'll need to consider layout, planting, hard surfaces, furniture and lighting at the very least. And what about that ornamental pond?
Formal vs. Informal Gardens
If you're more of a free spirit or prefer a little more looseness in your design, then you'll want to consider an area of wildflowers and butterfly-attracting plants. If sweeping architectural designs are more your thing then take a look at how well-placed paths and planters can lead the eye around your landscape.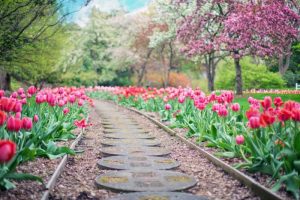 Draw Your View
Now that you've got some idea of what kind of theme your garden will loosely follow, it's time to commit your plans to paper. You don't have to be a great artist to do this, as long as you have a rough idea of colors and shapes, of what goes where this will be just fine. Search online for design tools to help you.
It's tempting to let your imagination fly at this stage but if you're working to a budget, it's worth doing a little research to make sure you know how much you're going to be paying for that garden furniture set.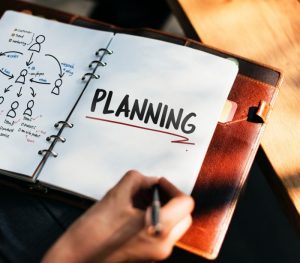 Planting
If you're a novice gardener or just looking for a low maintenance outside space then consider loading up on easy upkeep shrubs and flowers. Talk to your local gardening outlet or go online to see which greenery is going to work well with your soil type and the kind of care you'll have to lavish on them.
If you're thinking of including a vegetable patch make sure the seeds you're buying are suited for your climate and do not need a more specialized environment such as a greenhouse.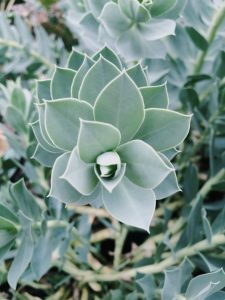 Hard Surfaces
Unless you're planning on building a golf course in your backyard, you might want to think about hard surfaced areas to sit out on and for equipment such as a barbecue, children's toys, and tables and chairs. Companies like patioproductions.com offer a huge range of choice for most budgets but make sure you choose a design that will weather well and fits your overall scheme.
Think creatively, your hard area doesn't have to be right outside your back door. You might intersperse it around your garden, creating little pockets of seating areas to rest and relax in.
Patio Furniture
Not just limited to outside dining, your furniture might take the shape of specially made sofas and hammocks or seaside themed summerhouse, complete with a kitchen area ready to produce a cold drink in the heat of the summer.
If you're looking to spend a lot of time outdoors, you could take your barbecue to a whole new level, adding a food preparation area and even a bar.
If you're planning to do all the gardening work yourself, you'll need somewhere to store all your tools and grass cutting equipment. This doesn't have to take the form of a huge shed; simple lockable outside storage should do the job. This can be hidden discretely away at the bottom of your garden.
Lighting
Picture yourself settling down with friends as the sun goes down, the barbecue is sizzling, the wine is cold and it's suddenly pitch black. To complete this picture you'll need some great ambient lighting to really set the mood.
Options don't just include fairy lights; there are some great choices out there for subtle and not so subtle lighting schemes. Always have a qualified electrician check over anything you install yourself.
Under this category, you might also consider outside heating. Aside from the tall gas heaters, there are also electric versions. Budget and your expectations of energy usage will all play a part in making this choice.
A Space For All
When thinking about your garden design, it's a great idea to get the family involved in the planning and a clever way to get children taking on responsibility for an area of the garden.
They might have their own dedicated flower or vegetable patch or take over the weeding or raking, anything to earn that allowance!
If space allows, consider a children's area dedicated to outside play. Perhaps include some equipment such as a trampoline or space to shoot some basketball. Even if you're a childfree home, you might want to create some pet-friendly areas for your dog and some trees to climb for your adventurous cat.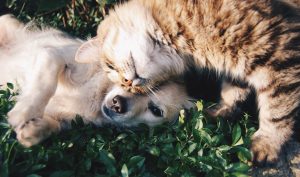 Attract Pollinators and Wildlife
You might be looking to attract some wildlife to your garden so planting in some butterfly and bee-friendly flowers is a great option. Small bird boxes nailed on to trees and fences will also help bring life to your garden and don't forget to hang feeders for birds and squirrels.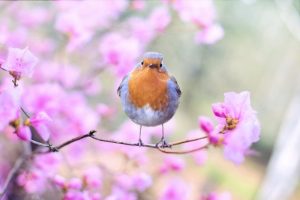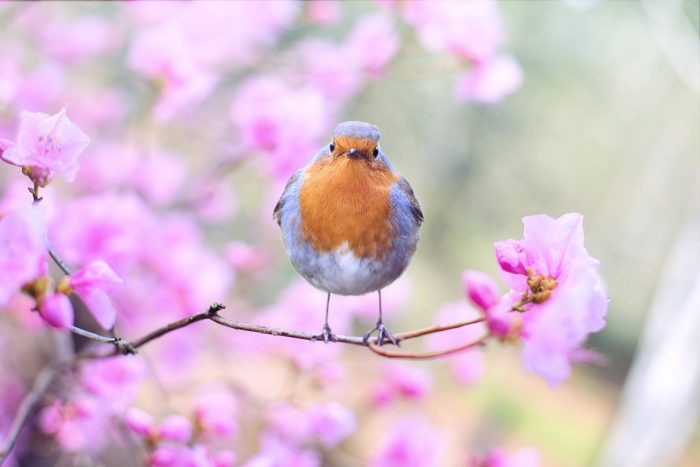 The Bottom Line on Creating a Slice of Garden Heaven
Whether you're new to garden design or an old hand at giving out green makeovers, there's never been a better time to start planning for the next 12 months.
Treat yourself to some days out exploring open gardens and wildlife parks and note down any ideas that you would love to see incorporated into your own outside space.
If you're planning on doing the job solo, start creating your budget sheet and sourcing all your features. Think creatively and explore junk and salvage yards for quirky one-offs.
Those with a little more flexibility in their finances might consider hiring a garden designer or landscaper. Interview a broad range of candidates and find someone who's totally on board with your vision and budget and can add some creative touches of their own.
Then sit back, relax, and enjoy a blissful summer in your own slice of garden heaven.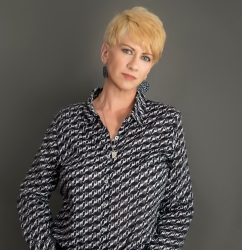 Latest posts by Deborah T
(see all)