Do you ever want a go-to meal for when you have a hectic day on the horizon. Or do you ever feel too lazy to make a scratch-made dinner? Then it's time to grab the ingredients to make this yummy baked ziti one-pot meal, made even better with sausage and cheese!
This meal is easy to make, easy to clean up, and the best part of all–you will enjoy every morsel of it!
Sure, you see scan down the ingredient list and see commercial marinara sauce. I get it! I, too, prefer scratch-made pasta sauces. But for those days when you are too busy to cook homemade marinara sauce, the jarred brands can serve you well. They are especially good in a baked ziti dish, because they tend to be "looser" than other types of sauce, so the pasta does not get too dry as it bakes.
This dish also doubles as the perfect dish to take to your next potluck, church gathering, or to send to a loved one in their hour of need. For those occasions, I bake it in a disposable foil pan, so nobody needs to return my casserole or even wash dishes!
Make It A Real One-Pot Meal
You can use as many pots and pans as you wish. However, I live in an older home without a dishwasher. So I prefer to use cookware that can pull double-duty.
I make this recipe in my Pampered Chef Rockcrok Everyday Pan. They manufacture it from a special clay that resists heat. It goes from freezer to oven to broiler. In fact, it even works on the stovetop–electric or gas. I have an electric range with a glass top, and I've used mine for three years with no issue.
I boil the pasta in this pan, drain it into a colander, then build my baked ziti into the same pan to avoid washing another item.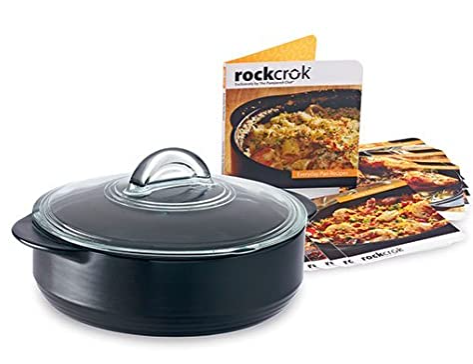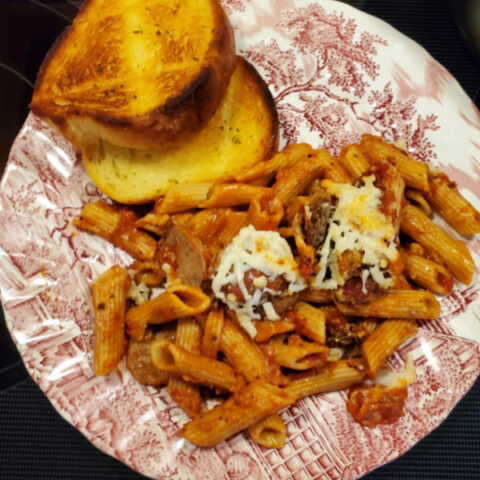 Baked Ziti with Sausage and Cheese
This baked ziti recipe will become a family favorite! It's easy to feed a family on a budget with this pasta, cheese, and sausage dish.
Ingredients
2 tablespoons of extra virgin olive oil
One pound of ziti
Salt, to taste
One pack of Sweet Italian Sausage (link or ground, as you prefer)
One 16 ounce jar of marinara sauce
1/2 cup of parmesan cheese,
1 cup of mozzarella cheese, shredded and divided
Instructions
Par-cook the Italian sausage. If you choose ground sausage, crumble it as you go. If you prefer sausage links, slice them into rings after you remove them from the pan. (I prefer links!) Let the sausage drain on a paper towel for a few minutes.
While you cook the sausage, boil a large stockpot of water, seasoned with salt. Cook the entire box of ziti until al dente. Drain it in a colander.
Preheat your oven to 350° while the pasta cooks.
Grab your favorite large casserole bowl. Drizzle the olive oil into the pan, and coat the surface so that the pasta will not stick. I.e., you will find it far easer to clean up later. Plus, it adds a nice flavor!
Put the drained pasta, the jar of marinara sauce, and half of the mozzarella cheese into the casserole; stir to combine. Layer the sausage evenly across the top of pasta--the ziti will absorb the delicious juices that will weep from the sausage.
Cover the casserole with the lid or aluminum foil. Bake for 25 minutes.
Top with the other half of mozzarella and the parmesan. Return to the oven, uncovered, and turn the oven to "broil" for about three minutes. (Don't take your eye off this, it can go from brown to burnt in a matter of seconds). Remove the baked ziti when the cheese has a slightly golden brown color.
Notes
This is fantastic to prepare ahead of time, then pop into the oven when you come home from work or play. It's also a great dish to take in a potluck or gathering.
Make a Delicious Variation of the Baked Ziti Recipe
Once you try this basic recipe, the sky's the limit for suiting your own tastebuds. Besides making the baked ziti with sausage or mozzarella cheese, you can try some of these taste twists:
Baked Ziti with meat sauce, either ground beef or chicken
Ricotta cheese baked pasta
Baked spaghetti with meat sauce (have fun with those pasta shapes!)
Vegan or vegetarian baked ziti, for those who eat a meatless diet
Baked whole wheat pasta with your favorite protein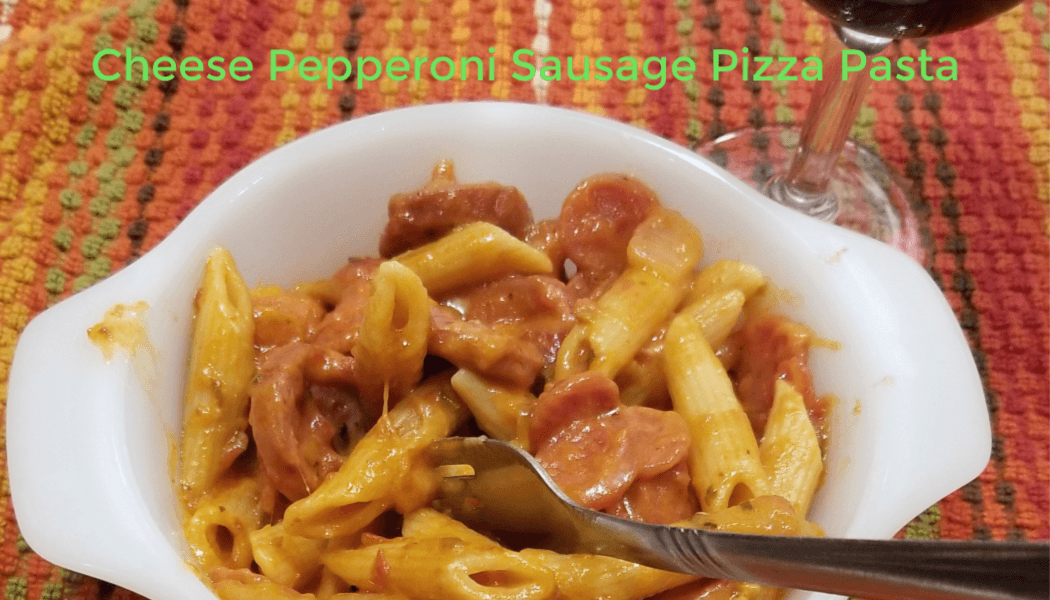 You can even modify this recipe to make it in your InstantPot, like this dish:
Have fun, get creative, and feel free to make this your new best pasta recipe.
Please follow us on Facebook for fresh recipe and DIY ideas. And until the next time, have a happy DIY day.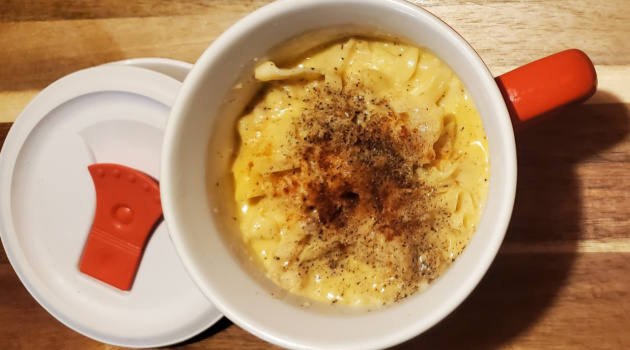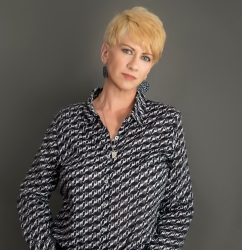 Latest posts by Deborah T
(see all)