In our world today, no two words have ever been more opposite than "DIY Projects" and "Teenagers". I mean, let's face it, why would a teen want to get down and dirty in the backyard when there are lots of cool stuff online to check out, friends to chat with on social media, and amazing games to play on their phones and tablets? However, as a parent (or guardian) and an avid DIY enthusiast, you know how important DIY is, and whether we like it or not, it's our responsibility to help them realize that as well.
RELATED POST: Create a Bedroom For Your Teenager You'll Both Love
Having some handy DIY skills now is going to pay off when they go to college. Rather than spending money getting someone to paint their walls, they can save those extra dollars by using previously-learned DIY skills to tackle that project themselves.
So, some of you are probably asking: "Okay…any immediate benefit? 'Cuz that college idea is still kinda far. My teenage daughter is not going to give up a minute of her tweeting time if there isn't going to be something "cool" worthy at the end of the day".
The answer is a big resounding YES. There are lots of cool DIY projects out there that you can teach your teens and they would instantly fall in love with. A bigger perk (for them though, not you) is that they can share these handmade items with their friends on social media, get more Facebook likes, and increase the number of their Instagram and Twitter followers. Yeah, the "simple" life of an adolescent.
So…what you waiting for? Check out these DIY projects that would definitely interest your teens and at the same time teach them those necessary life skills for when they go to college.
This shelf is pretty easy to make. All you need are leather straps, a leather hole punch, a length of wood to serve as the shelf, two large screw hooks, a drill to create the necessary holes, and wall plugs. The result is a shelf your teens can replicate in their college dorms or studio apartments. Books, trinkets, potted plants can be proudly displayed on this homemade shelf.
You can teach your teen the importance of having handy storage pieces by having them recycle old, discarded pieces like this ottoman gotten from a thrift store. This project helps to develop their upholstery and sewing skills and also encourages creativity.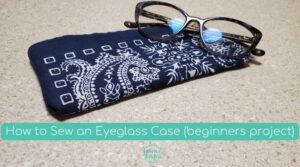 If you've got a teenage daughter, then you know how concerned she is about her looks. It's time to encourage her vanity and her DIY skills simultaneously. Show her how to glue a round pre-cut mirror to a larger but similarly-shaped circle of wood, and using safety cup hooks, attach a gold hanging chain to the wooden piece. Trust me, she would be immensely proud to show off her beautiful masterpiece to all her friends.
We females love to adorn ourselves with shiny bracelets, earrings, necklaces, headbands, and hair clips. These DIY projects would show her how to save that money she would have normally spent on getting fancy store accessories. Instead, she can spend very little cash in creating pieces that would hold a special place in her heart. What I love most about this idea is that it serves to encourage your teen's business skills. If she can make enough of these accessories to sell to her friends, you've taught her the importance of entrepreneurship.
Ordinary hair clips can be transformed into unique designs. Or necklaces converted into headbands. P.S. You can totally reverse this process to get back the necklace whenever you want.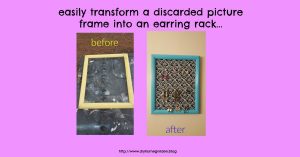 If your teen has a green thumb, then this DIY project is recommended. Teach her how to upcycle an old ladder into a beautiful shelf. She can place it in her room and fill up the shelves with potted plants and succulent planters.
Create double-duty furniture pieces
A lesson in multi-functionality never hurt anyone. When your teen moves into her college dorm or her own studio apartment where every inch of space is like treasured gold, then she would be grateful you took out time to teach her the importance of having multi-purpose items. This milk crate serves as a comfy seat and also stores needed provisions.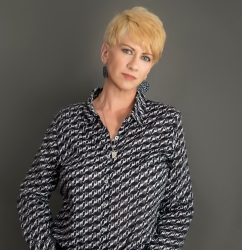 Latest posts by Deborah T
(see all)