The real estate world is fast-booming, and condos in the hottest real estate markets add an exciting twist in a field that has for a long time been historically dominated by single-dwelling houses.
Once selected by retirees primarily, city dwellers are now turning to these easy-to-maintain units to manage their busy schedules easily. However, this type of home isn't without flaws; a fact that has since made them a no-living zone for others.
Are you planning to buy a condo? Consider these pros and cons before you begin house hunting.
Pros of Condo Living
1 – Requires little maintenance
This perk is probably one of the significant advantages that come with condo ownership. You only work on your interior space while, typically, the Homeowners Association takes care of the exterior space.
Your condo association takes care of any exterior repairs and other tasks like lawn mowing as part of your monthly HOA fees.
2 – Customize the interior space to your needs
Be it remodeling, wallpapering, painting, or frequent decorating, a condo allows you the freedom to customize your interior space to suit your needs.
3 – Tight-knit communities
Condos provide convenient settings that can create a strong sense of community. Tight-knit neighborhoods imply that you get to regularly meet neighbors who are nearby—which, is, of course, a great perk if you like socializing.
Plus, being that close to one another ensures that in case of emergency, you will have plenty of hands to lend help.
This story is unlike that of people living in single-family homes who don't even know their immediate neighbors.
4 – Enjoy tax advantages of homeownership + home equity
Owning a condo awards you the hard-to-come-by opportunity of building your home equity, which, of course, goes beyond your building. Consider yourself an automatic "shareholder" of the property once you purchase the house.
Plus, it allows you the opportunity to take advantage of tax deductions, especially on your mortgage interest thus assisting you at tax time.
5 – Amenities
Want a fitness center or a pool to relax and unwind after a long day at work?
Condos offer some of the best resort-luxury amenities that you won't otherwise afford or find in many average homes or apartments. You get to enjoy amenities such as rooftop pools, walking trails, and fitness centers that are only available in the best communities as part of your HOA fees.
Cons of Condo Living
1 – Monthly Homeowners Association Fees
This fee is one that you're going to pay on top of your mortgage every month, and failure to do so can lead you to legal actions taken against you.
The fees often vary depending on the location, quality, and size of your community and are subject to increase depending on the developmental projects that may arise. Perhaps the worst part is when inflation sets in—which means that you have to dig deeper into your pocket to maintain the lifestyle.
2 – Less privacy than a detached home
It is without a doubt that condos offer far less privacy – or worse, peace of mind – as compared to detached single-family homes. Tight-knit neighborhoods can be a blessing. However, they can sometimes be a real headache especially if you don't get along with neighbors whom you'll be forced to share resources or common areas with.
3 – Major renovations often need to be approved by HOA
Rules and regulations governing condos can sometimes make you feel like a prisoner.
For instance, imagine that you have an ugly outdated floor and probably need a major renovation that involves a complete change of the flooring. You may need to seek permission from the condo association before hiring a contractor.
The intention is to keep all units at a similar property value to protect the interests of all condo owners. The reality? The process can cause delays in starting the required work or an altogether denial of the request.
4 – More difficult to sell
Planning to buy and later sell your condo? Well, this can be a bit more challenging than selling a home. While condos have recently risen in popularity, not everyone loves the concept.
For example, some families with children prefer a fenced-in backyard, so they reject the ideas of a condo.
Another detriment to a selling a condo quickly is the HOA—and the number of your fees. Buyer perception of high fees can scare away potential buyers. However, lower rates can give a picture of a poorly-maintained property with few amenities. Both of these factors could undermine your marketing plan.
Final Thoughts on Adapting to Condo Living
A condo can create an ideal situation when it comes to house affordability and convenience. Plus, the low-maintenance lifestyle it offers can be ideal for those starting their families, single professionals, retirees, and those with busy lifestyles.
However, for those seeking to enjoy their own space and privacy, a condo might not be the best choice. As a result, weighing the pros against the cons of a condo purchase can be a huge step in your decision making.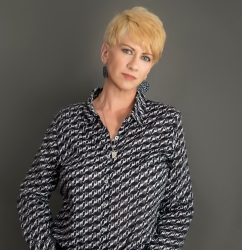 Latest posts by Deborah T
(see all)