The house hunting journey requires that you clearly identify the home that suits your needs and those of your family and that is within budget. Buying a home requires that you undertake extensive research and considerations. You need to find a home that has features that match your needs. Some of the considerations include: do you see yourself expanding your family, will you be able to maintain a home on your own, do you want a place that offers amenities, and many others.
Some of the options that people have when looking for a new home are condos and townhouses. Condos and townhouses are more common in the city and offer proximity to amenities.
What is a condo townhouse?
There are two different types of townhouses; freehold and condominium ownership. One type of townhouse may suit your lifestyle and preferences compared to the other. The condo townhouse essentially means that you own everything on the inside of the structure while the exterior is maintained by a condo corporation including the common areas such as yard and parking spaces. The freehold townhouse differs from condo townhouses in that you have exclusive ownership of both the house and the land.
Pros of Townhouse Condos
Affordable Prices:
Condo townhouses are compact units that are built on smaller lots compared to single-family homes or duplexes. They present an affordable route to owning your first home. Property taxes on townhouse condos tend to be lower.
Low Maintenance:
Even if you have a small yard in front and at the back, you have very little maintenance to do. Your responsibilities end at your door. The exterior walls and all shared spaces are the responsibility of the condo corporation. That means that the condo corporation will take care of mowing and lawn care, snow removal, landscaping, and cleanup of the common areas.
Amenities:
The design of a townhouse condo development is based on simplicity, uniformity, and convenience. Townhouse condo developments offer shared amenities such as gyms, swimming pools, parks, sports courts and fields, entertainment rooms, and even parks for their residents. For a small monthly maintenance fee, you have access to these amenities and contribute towards the maintenance and preservation of these facilities. Other services included in the package are HVAC inspections, pest control, and a trash collection service.
Extra Opportunities to Make Friends:
Living in a condo townhouse means that you will be running into neighbors regularly and is the regular way of life. You will be using the same entrances and exits, gyms, sports courts, and parking areas. You have extra opportunities to meet people and make new friends.
Convenient Location:
Owning a townhouse condo will most probably get you to a convenient location. Even though townhomes can now be found stretching out into the suburbs, you will certainly find a home within a good location. It will certainly not be downtown but you will have easy access to shopping, dining, and entertainment options as well as public transportation. Read here to learn more about townhouse condos in the Greater Toronto Area.
Sense of Community:
Condo townhouses offer a sense of community for the homeowners. You will have plenty of neighbors within the development. That is unlike the case for single-family homeowners who may have just a few neighbors spread out over a big distance. Of course, you'll bump into your neighbors regularly. So it becomes easy to develop a sense of community when living in condo townhouses.
Cons of Condo and Townhouses
Special Assessments:
There are special assessments that are applicable depending on your location. Check the special assessments outlined by the Condominium Authority of Ontario. The special assessments are charged in addition to the regular monthly fees due to factors such as losing a lawsuit, unforeseen expenses, and under-budgeting.
Less Autonomy:
Since all the exterior walls of your unit are governed by the condo association, you will be restricted by the set rules on what you can do and can't do to your home. Even though a house may look good and fancy your liking, you may end up getting a poorly managed condo association that ruins the experience. A set of rowdy and nosy neighbors may also ruin the entire experience of owning a townhouse condo.
High Maintenance Fees:
Owning a townhouse condo means that you are required to pay a monthly maintenance fee as per the stipulation of the condo association. You have no power to veto future increases of maintenance fees payable to the association or determine how the money is used.
Reduced Privacy:
Condo townhouses share physical walls with neighboring units on either side. It becomes an issue if you live next to rowdy and less than courteous neighbors. The small backyard of your house will not be as private as you want from your neighbors due to the limited space between lots.
Limited Freedom:
Life in a condo townhouse development is governed by the rules and restrictions put in place by a condo association. There are guidelines and rules for almost every aspect of life within that community including decorations, landscaping, and paint color. Strict restrictions regarding the changes that can be made to the house must be followed. People who like updating and renovating their homes will feel restricted in what they can do or can't do. A power-hungry and mismanaged condo corporation can ruin the quality of life.
Low Resale Value:
Condo townhouses are available at very good deals but you will lose significant value when you decide to sell it. The resale value of a townhouse condo is way below that of a single-family home. It is particularly true for communities that have seen an influx of new condo developments. The availability of newer homes severely affects the resale value of older units. On the flip side, it is easier to rent out which will give you an additional income stream.

The Bottom Line on Deciding to Purchase Condo Townhouses
In conclusion, weigh up the pros and cons of condo townhouses against your requirements for an ideal home to make a final decision. Condo townhouses will most likely fall within your budget making them a good investment choice.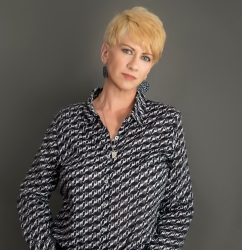 Latest posts by Deborah T
(see all)